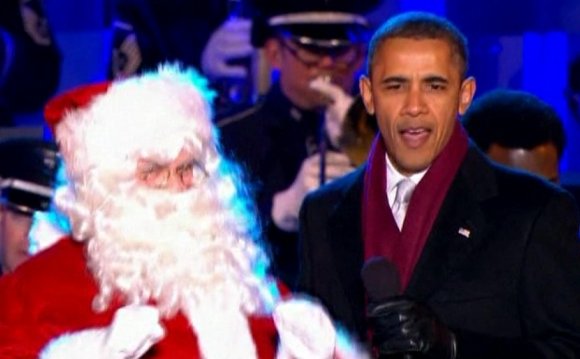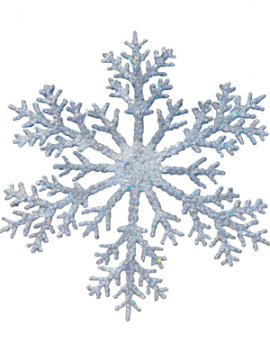 You may already know about Christmas, Hanukkah, and Kwanzaa, but there are many other end-of-the-year holidays all over the world! Let's take a look at how some other religions and cultures will celebrate this winter...
St. Nicholas Day – December 6th
was a real-life bishop who lived many centuries ago, and December 6th is the day people celebrate his good deeds, generosity, and kindness to children. On this day, children leave out their shoes and St. Nicholas is supposed to leave them candy, coins, and small gifts! This is where the tradition of hanging up stockings is believed to have come from. Children are also encouraged to do a good deed in St. Nicholas's honor!
Bodhi Day – December 8th
Bodhi Day celebrates the story of how The Buddha, the central figure and founder of their religion, came to be. It's said that a man named Siddhattha Gotama became the Buddha because one day he decided to sit under a tree and think about all the problems in the world until he became "enlightened" and figured out the solution. Families celebrate this important moment in their religion by hanging up multi-colored lights and lighting candles, meditating, and snacking on rice and milk, which is the first meal The Buddha ate after his enlightenment!
Eid-al-Adha – Early December
Eid-al-Adha is a major holiday observed on the 10th day of the last month of the Islamic calendar (usually early December) as a celebration of having faith! Eid-al-Adha commemorates the Islamic story of the choice Abraham had to make when his god, Allah, ordered him to sacrifice his son, Isaac, to prove his faith. Though Abraham was prepared to follow Allah's demand, Muslims believe Allah sent Abraham an animal to sacrifice instead. The holiday remembers the great faith Abraham had!
Families celebrate by spending time with friends and relatives, exchanging gifts, and attending services at mosques. Abraham's sacrifice is also honored by slaughtering an animal, usually a lamb, and dividing the meat evenly between family, friends, and those who are the less fortunate.
St. Lucia Day – December 13th
St. Lucia Day is a holiday dedicated to St. Lucy, a young girl who Christians believe was known for her kindness and generosity to the less fortunate. Her feast takes place on December 13th, but used to be celebrated on the winter solstice.
To celebrate, children dress in all-white and one girl is chosen to be "Lucia" she wears a wreath with candles and a white dress. The children wake their parents the morning of the 13th by singing a special song for Lucia and lighting candles. "Lucia" then brings them coffee and pastries in bed.
Today, the holiday is primarily celebrated in Europe (especially in Scandinavia, where the feast is believed to have originated), but it's also celebrated as far south as Italy, and even in parts of the U.S.! In some places, there are even parades, church services, and no school!
Las Posadas – December 16th
Las Posadas (Spanish for "The Inns") is a nine-day Mexican tradition commemorating the part of the story in which Mary and Joseph must ask for a place to stay at every inn in Bethlehem before finding shelter in a barn when Jesus was born.
Starting on December 16th, Las Posadas celebrants go to a friend's house to sing a traditional song, asking for shelter like Mary and Joseph did. The homeowners (acting as the innkeepers) then sing a traditional song back, saying they have no room and to move on. The celebrants go to another house and repeat the song, until they arrive at the third house, where a different song is sung by the "innkeepers, " saying to come in!
After taking a moment to pray, a piñata is brought out for the children and everybody gets to eat, drink, and have fun. Sometimes a doll is used to symbolize the baby Jesus and the "innkeepers" keep the doll until the next night, when the whole celebration is repeated again and again until Christmas Eve!
Boxing Day – December 26th
Boxing Day is a holiday associated with acts of and giving gifts to workers.
It's believed that the holiday was first started as a way for people to donate to and help the less fortunate by "boxing up" leftover food or old clothes, a tradition that continues strongly in South Africa, where the day is officially known as the "Day of Goodwill." The other main countries that observe Boxing Day today include Canada, Australia, and parts of Europe.
Junkanoo – December 26th and January 1st
Junkanoo is a Bahamian celebration that was started as a way for people to remember and celebrate traditions of their ancestors through costumes, music, and dance! The holiday originally began as a way for slaves in the Bahamas to celebrate their origins during some of the only days of the year when they didn't have to work. But after slavery ended, Junkanoo continued as an excuse to party! Today it includes parades that begin in the middle of the night and last until late the next morning, as well as singing and dancing in the street, good food, fireworks, and prizes for the most elaborate costumes!
Hogmanay – December 31st
Before celebrating , Scottish people observe Hogmanay, pre-New Year traditions that include cleaning and paying off debts to truly start the new year with a "clean slate"! Hogmanay also includes the tradition of the "first-footers, " which says the first person to cross a family's doorstep after midnight will determine that home's luck for the rest of the year! Legend says a tall, dark-haired man will bring the most luck, but whoever is chosen is expected to bring cakes and gifts for all who are celebrating!
Three Kings Day – January 6th
Three Kings Day, also called "The Epiphany" in some cultures, is a very important holiday in the Christian church that commemorates the moment when Jesus was recognized as God in human form. In the Western sects, it remembers the day the three wise men came to pay their respects to the baby Jesus, while in the East it's supposed to commemorate his baptism. The holiday is celebrated with special sermons and masses. In the East, there are additional blessings of both homes and water (to remember Jesus's baptism).
Source: www.whyzz.com
RELATED VIDEO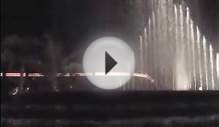 Fountain of Nations during Holidays Around the World (Part 4)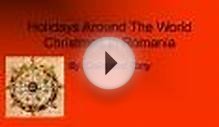 Holidays Around The World Christmas in Romania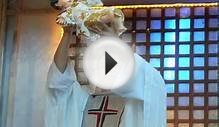 December Holidays Around the World
Share this Post