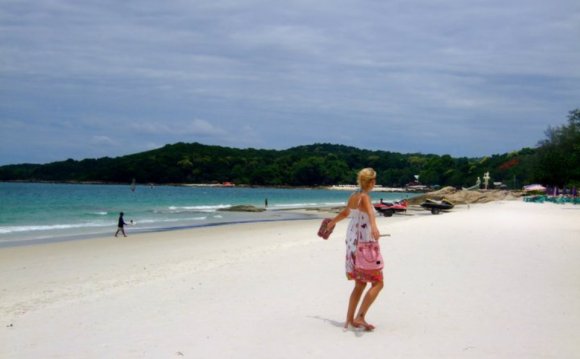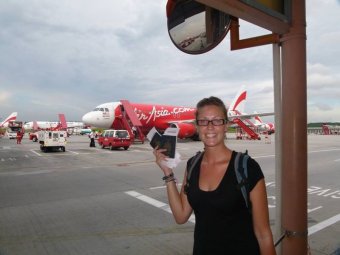 If it's your first time travelling, you may be panicking about visas. In many countries around the world you need to obtain a visa (permission stamp in your passport) weeks in advance before entering a country. If you're going to Southeast Asia and it's the first time you've had to worry about visas, you've come to the right place. Southeast Asia is as easy as it gets when it comes to getting visas. There are only a few you have to get ahead of time and most of them can be processed in 5 days or less. In other words… don't worry.
Brunei: A free, 72 hour transit visa is available at the border with Sabah and Sarawak (Borneo). If you wish to stay longer, you will need to apply for a visa, costs and lengths of stay vary widely depending on your nationality. Check out the Government of Brunei's Website for further details.
Cambodia: 30 day visas are available on arrival at any land borders and at the airports. If you pay in USD the visa will be a bit cheaper, if you pay in Thai Baht, it will cost you a bit more.
Indonesia: A 30 day, visa is available on arrival at the seaports and airports in Indonesia. The cost is $25. You can extend your visa when you are in the country for a further 30 days. For us, we decided to apply for a 60 day visa at the Indonesian Embassy in Kuala Lumpur, Malaysia. That way we didn't have to deal with extending it while we were travelling around. The cost is 170MYR (about $55). Indonesia is such a massive archipelago that we would recommend getting yourself a 60 day visa.
Laos: A 30 day visa is available on arrival at the border and at the airport in Laos. The price of the visa varies depending on which country you are from. When we were there, we stamped in with Australians, Americans, Germans and a Dutch guy…and the Canadians had to pay the most, $62!
Malaysia: A free, 90 day visa is available on arrival at the airport and at the land borders. This applies to most, if not all, western countries. The 90 day visa includes Peninsular Malaysia and Malaysian Borneo.
Myanmar: You need to get your visa ahead of time. Currently there are no land borders open with Myanmar and its surrounding countries. You must fly there. 28 days is the visa limit in Myanmar, however, you can extend this once you are in the country – for a further 14 days. The best place to get the visa is in Bangkok. See our Getting a Myanmar Visa In Bangkok page for more.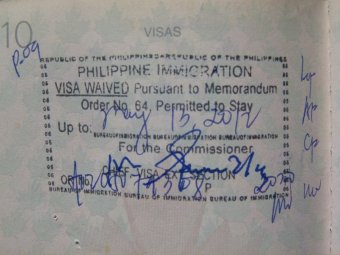 Philippines: A free, 21 day visa is available on arrival at the airport. You can apply for a 59 day visa ahead of time at the Philippine Embassy in the country of your choice, or, you can extend the 21 day visa once you are in the Philippines. We extended our 21 day visas in Manila and were able to stay for 59 days total in the country. The cost of this was about .
Singapore: A free, 30-90 day (depends on your nationality) visa is available on arrival at the land borders and at the airport. This applies to all western countries.
Thailand: A free, 30 day visa is available on arrival at the airport for most nationalities (all Western countries included). For entry to Thailand by land, a free, 15 day visa is available on arrival. If you want to stay for 60 days, you will need to apply for a visa at the Thai Embassy. Citizens of Argentina, Brazil, Chile, Peru and South Korea are able to stay for 90 days.
**UPDATE: As of November 1, 2013 travellers holding UK, US, Japanese, German, French, Canadian and Italian passports are now eligible for a 30-day visa-free entry when entering Thailand by a land crossing.
Vietnam: You will need to arrange your visa beforehand. Prior to going to Vietnam, pickup the Vietnam visa at an embassy in the country you are in at that time. If you're in Cambodia you can just give your passport to your hotel or guesthouse, provide them with 2 passport photos, the cash and they can send it off for you, with no hassle. If you're in Thailand, there are many agencies that will arrange the visa for you, for a small fee. If you're arriving by air (and you are short on time), you are now able to apply for a "pre-arranged visa on arrival". You can apply for this online at Vietnam Visa. You will be sent a letter of approval and when your plane touches down, you will be granted your visa. This only works if you are arriving by air. It would cost you more to take this route, we don't recommend it as the number one option.
The visas in Southeast Asia are as easy as booking bus tickets. For up-to-date details, check out the embassy in the country you are applying, then head there during "application hours" (usually in the morning before noon), fill out the paperwork, give them your passport photos and hand in your passport. Then return to get your passport during "pick-up hours" usually between 2:00-4:00 the following day. The times are different for every embassy but often fall around these hours.
Source: www.goatsontheroad.com
RELATED VIDEO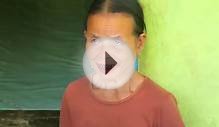 Travel Backpacking 8 month South East Asia GoProH3+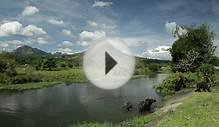 Travel in South East Asia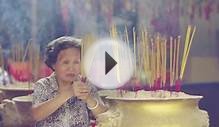 SEEING ASIA - Timelapse Travel Video of South East Asia
Share this Post