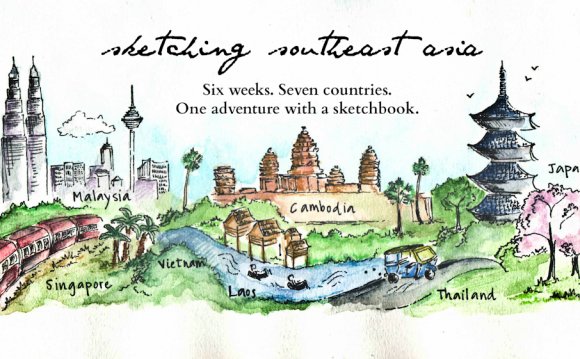 8 Reasons You Should Add Southeast Asia to your Trip List:
It's a great place for all travelers - experienced and non-experienced.
The tourist trail is well trodden, so it's easy to get around.
There are still plenty of "off the beaten path" areas to explore - parts of Laos and most of Myanmar and Philippines come to mind.
Like food? There aren't many regions in the world that can compete with the fresh, varied, and delicious cuisine of Southeast Asia, all for a fraction of what you'd pay back home.
Costs - if you want to travel on a super tight budget, it's easy to do here. If you want to live it up for far less than most western regions, you can do that, too.
There is so much to learn in this region from the history and different cultures you will encounter.
Indie travelers typically enjoy traveling overland - to see the countryside and mingle with the locals - and Southeast Asia is a great place to do it. Whether by bus, train, motorbike, car, or boat, there will always be a story to tell after an overland excursion in Southeast Asia.
Many of the people who live in the region have gone through a lot in their lives, from poverty to senseless genocide to war - and yet they still smile and welcome us into their land. Get to know the locals, gain some perspective, and be inspired by a different way of life.
Indie Travel Tips
The possibilities are nearly endless in a region like Southeast Asia. Use these tips as a starting point to planning your epic adventure in the region:
See one of the many famous sites in the region - Angkor Wat in Cambodia, Halong Bay in Vietnam, oodles and oodles of temples in Thailand, rice terraces in Indonesia, and the temples of Bagan in Myanmar - these just scratch the surface.
Eat on the street. Nowhere else in the world will you find such a proliferation of clean, fresh, scrumptious, and cheap street food. Don't be scared, just use common sense and enjoy some tasty treats everywhere you go.
Travel overland and take public transport as much as you can. While you may have to supplement your overland travel with a cheap Air Asia flight if you're short on time, make sure you take advantage of the vast network of bus, train, boat, and motorbike options at your disposal.
Talk to the people. Many speak English, and most are friendly and curious. Don't be bashful - you never know when talking to the locals will lead you down a unique and interesting experience.
Lounge on a pristine beach, hike through mountains and jungles, fly through the air on ziplines, explore sites thousands of years old - all are options throughout the region.
Help out - volunteering opportunities are endless, and it's always satisfying to give back to those people and countries that you visit.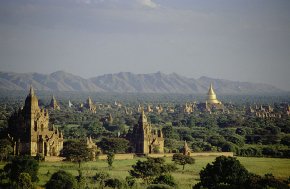 Overview
Southeast Asia is the testing grounds for many budding adventure travelers and a must-do on the backpacker circuit. Whether you're a seasoned travel veteran, a newbie on his or her first international adventure, or anywhere in between, Southeast Asia has something for you. Of course, because many of the countries in Southeast Asia are islands, many of the tourist attractions here are beach and water-based. The climate is generally mild to warm, making it an ideal year-round beach destination, and because there are so many beaches you can find anything from super-crowded party beach cities to peaceful and virtually private beaches - and everything in between. In addition to the obvious lure of the beaches, South East Asia also has an interesting culture that is, for many travelers, an easy introduction to broader Asian travels. It can be a little more challenging to travel in Southeast Asia than Europe, but it's not necessarily as hard as Africa or other parts of Asia, so it's a good proving ground if you're looking to test your adventure wings. For more in depth information for how to plan your trip, read How to Plan an Extended Trip in Southeast Asia
What to see
South East Asia includes a lot of backpacker hotspots and offers loads for the indie traveler. Check out each individual country's indie travel guide: To see more in depth information about each place, be sure to read the what to do sections in the following feature articles:
Transportation
There are several major international airports serving the area, including the ones in Bangkok, Singapore and Kuala Lumpur. So getting a flight to South East Asia is only as hard as choosing which country to visit. Once you're in Southeast Asia, you can hop from country to country (or island to island) on one of the region's low-cost air carriers. For more in depth information about transportation to and around each country, read the transportation sections in the following feature articles:
More:
Source: www.bootsnall.com
RELATED VIDEO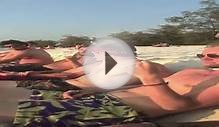 Southeast Asia Travel Blog Video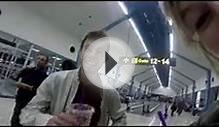 Southeast Asia Travel Moments (GoPro)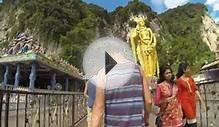 Southeast Asia travel, 3 months, 3 friends
Share this Post