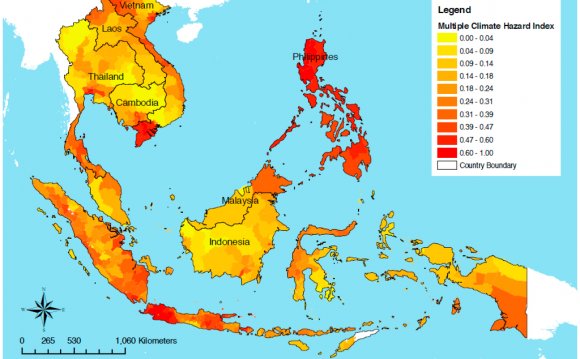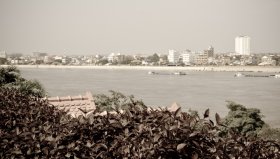 Three years ago, I fell madly in love with Cambodia. For three years, it occupied a top five spot on my list of favorite countries.
So when it came time to take Mario and the SOTM Tour to Southeast Asia, I knew that Cambodia would be a mandatory stop for us. I was beyond excited to show Mario everything I could about this wonderful country.
I used to ADORE Cambodia.
I first visited Cambodia in December 2010, and eventually spent about seven weeks in Cambodia total. I visited several different places in the country: Phnom Penh, Kampot, Kep, Sihanoukville, Siem Reap, and the countryside outside Phnom Penh.
My favorite thing about Cambodia was the people — the kind, warmhearted Khmer people who greet you with smiles and waves wherever you go, who take you into their homes and treat you like a member of the family, who would give you the shirt off their backs if you asked.
So please know that that the following words don't come from a place of deep-rooted hatred. It breaks my heart that a country I loved so much has turned out this way.
Cambodia has changed — and not for the better.
Since the beginning of our trip, we've been involved in what has felt like a continuous crime wave. The country that I once regarded as rough in some places but largely peaceful has turned into a place that leaves me feeling unnerved and uncomfortable.
Here's a rundown on what has happened:
Bag Snatchings in Phnom Penh
When we got into our first tuk-tuk in Phnom Penh, our driver warned us that men on motorbikes sometimes snatch bags from tuk-tuks, and he promptly closed the fabric on the sides of the tuk-tuk, sealing open space off as much as possible. I had never heard this from a tuk-tuk driver in Cambodia on my earlier visits, but it made sense.
To my surprise, we got the same warning again and again. These muggings were common.
And then it happened — our good friend S. was in a tuk-tuk with a friend (incidentally, his friend was one of my readers) and a motorbike driver reached in and pulled out S.'s friend's bag.
S. is very athletic and vaulted out of the tuk-tuk, chasing down the thief. He and the thief fought over the bag and S. eventually punched his teeth out. Soon it became clear that the thief was part of a gang of five, and S.'s tuk-tuk driver joined in the fight, pulling off his belt to whip the accomplices.
S. got his friend's bag back, and by that point, people were watching — some even videotaping — and the military police got involved.
S. later got a phone call from the military police. The thief was probably going to die, they told him, because he didn't have health insurance and couldn't afford healthcare. S. was shocked by this news, because the thief didn't appear to be gravely injured. He now thinks that the thief was beaten more brutally after he left. The thief eventually died.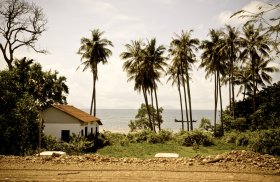 S. was featured on the news in Cambodia as the man who killed a bag snatcher. He was getting recognized on the street as far away as Siem Reap.
You need to get out of Cambodia, Mario and I urged him. What if his family comes after you? He has since left the country safely.
Extortion in Kampot
Mario and I decided to take a half-day tour to some of the sights around Kampot: salt flats, burned-out French mansions, Muslim fishing villages, a pepper plantation.
Early in the trip, on the road from Kampot to Kep, my phone bounced out of the tuk-tuk.
The man who picked it up would not give it back to me for less than $200.
I completely take responsibility for dropping my phone. It was an incredibly dumb move. I guard my phone closely and haven't lost or broken it in years — but this was a moment of idiocy on my part combined with some bad luck.
As soon as the man picked up the phone, he began taking it to different shops and seeing how much they would pay him for it. $250 was what he was offered, he told our tuk-tuk driver over the phone. He'd "help us out" and give it back to us for just $200.
Mario wanted to involve the police, but having had bad experiences with the police in the developing world in the past, I opted to just pay the man and chalk it up to an expensive lesson.
Sihanoukville's New Edge
While in Kampot, Mario and I chatted with a friend of his who has visited Cambodia off and on for years. We chatted about Sihanoukville, and he told me about the latest developments — that the Road to Serendipity has been paved and that Monkey Republic has reopened after being destroyed by a fire.
But the changes weren't all positive.
Sihanoukville's got an edge now, he told us. And not a good edge.
He described recent incidents in Sihanoukville — a woman was raped on the beach; a man was robbed on the beach. But the most striking story was that five different women got their drinks spiked while he was there.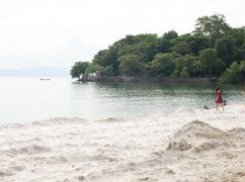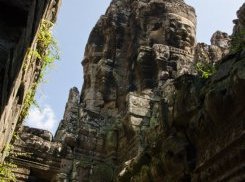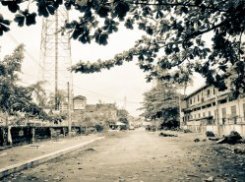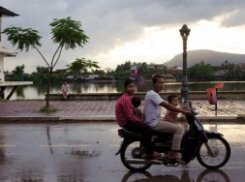 Source: www.adventurouskate.com
RELATED VIDEO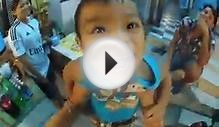 Backpacking Southeast Asia - Laos, Cambodia, Vietnam ...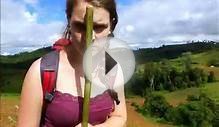 SOUTHEAST ASIA BACKPACKING - Thailand, Myanmar, Cambodia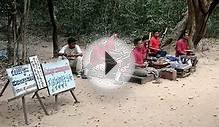 Southeast Asia 2009: Cambodia
Share this Post