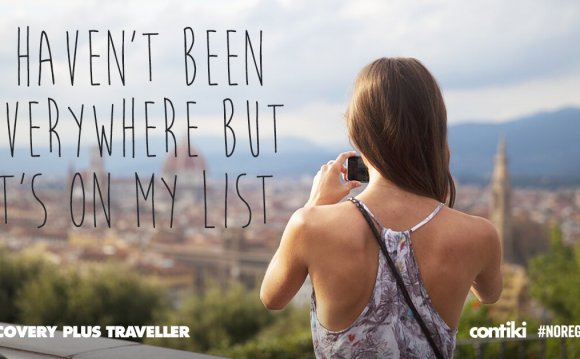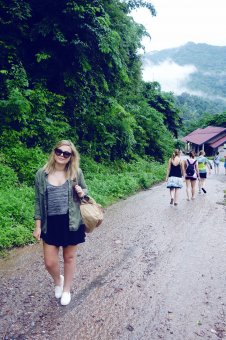 Today we crossed the border of Thailand and into Laos. I didnt really know anything about Laos before I went but soon fell in love with the place. With a population of just 7 million, you could just see how untouched and peaceful the place is. We were going to be spending the next two days sailing down the Mekong River. This was one of the best experiences on the trip. Never did I imagine that I'd be sailing down the Mighty Mekong listening to old school hip hop drinking Beer Lao.
We entertained ourself playing Uno and a very competitive game of Snap. Some of the guys really got on the Beer Laos and eventually drank the small boat out of beer. As you can see from these snaps it's just so beautiful. So green. It's absolutely so hard to capture just how lovely it is on camera!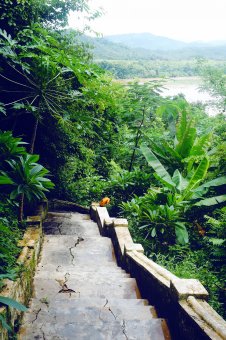 We stayed in a guest house in a river side village called Pakbeng. It was completely off the beaten track and we really got to experience Laos life after the craziness of Thailand. The guesthouse we stayed in was simple but fine. Considering they'd only got electricity 6 years previously it even had semi decent wifi. It constantly surprises me how such rural areas can get the Internet!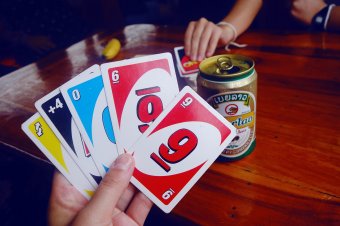 The second day we set sail again but I was crazy ill this day. I had terrible night terrors and a hangover to boot. I just felt rotten. Really rotten. We stopped off at Pak Ou caves. Our Guide told us all about the Tam Ting Cave which is one of the most scared spots. The caves were carved into a cliff and we had to climb up approximately 20000 steps to get to the top. Once I got to the top and coughed up my lungs it was worth the hike. The cave was packed full of over 4000 images of Buddha and was a real sight to see! It also had some of the best views of the whole trip.
Arriving in Luang Praband we went for some local style street food which was less than £1 for a plate of food. It wasnt that great but it was super cheap. We then wandered around the beautiful markets, the ones in Luang Prabang were probably my favourite from the whole trip. It wasnt full of touristy crap but a mix of lovely handmade crafts and trinkets. To finish the night we headed to a local backpacker style bar called Utopia. It was amazing, such fun and we met so many great people. One of the girls on our trip bumped into someone she went to uni with! Such a small world!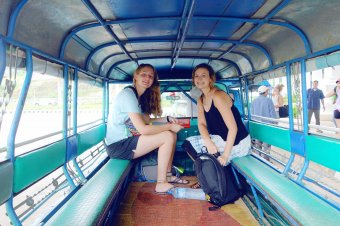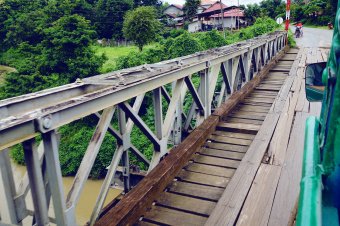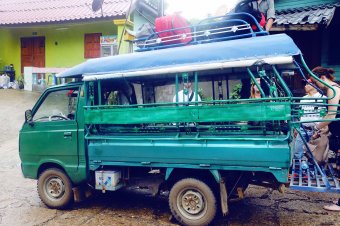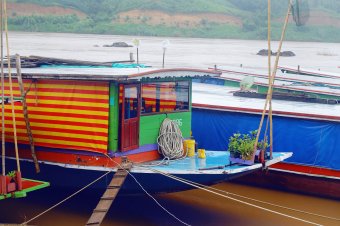 Source: www.llymlrs.com
RELATED VIDEO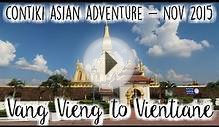 Contiki Asian Adventure Part Six - Vang Vieng to Vientiane ...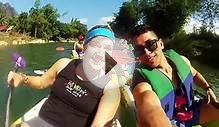 Asian Adventure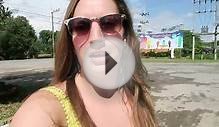 Contiki Asian Adventure Part three - Chiang Rai, Thailand
Share this Post