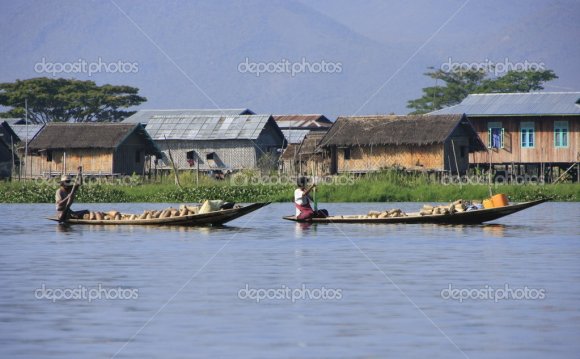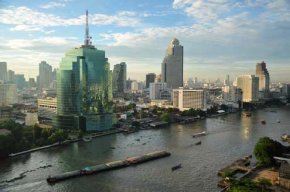 Will the ASEAN Economic Community come to fruition? Since the promulgation of the ASEAN Charter in 2008, 2015 has been billed a transformative year, with the grouping expected to form an "ASEAN community" and regionally integrate based on three pillars – political, economic, and socio-cultural. Of these three pillars, the ASEAN Economic Community (AEC) is the most developed, but full economic integration predicated on a single market and a single production base is a long way off. According to a recent Asian Development Bank/Institute of Southeast Asian Studies report, too much political opposition and an inadequate institutional infrastructure, coupled with the diversity of member states' levels of economic development, are impediments to the AEC coming to fruition. Although 70 percent of ASEAN's intra-regional trade has no tariffs, and the average tariff rate is a low 5 percent, non-tariff barriers have replaced tariffs as protective measures for domestic industries; in other words, a form of economic nationalism. Given ASEAN's near sacrosanct policy of non-interference, it will be difficult to penalize non-compliant members as deadlines are viewed as being more aspirational than binding. Instead, ASEAN will announce it has reached a "milestone, " but the liberalization of freer capital flows and labor mobility are expected to lag behind for some time.
Maritime security will remain a topic of paramount importance to the region. Southeast Asia is a critical maritime region for commerce and resources, and its waters are one of the world's most important sea lines of communication. $5.3 trillion of global trade transits through Southeast Asian waters each year, and of this amount, $1.2 trillion represents trade with the United States. Sixty percent of Southeast Asian populations today live in or rely economically on the region's maritime zones. But the seas of Southeast Asia are also a source of tensions that not only threaten the prosperity of local populations, but also place the security of states at risk. These include territorial disputes, piracy, non-state political violence, transnational crime, and environmental degradation. The significance of maritime boundaries in current international relations has become increasingly complex with the expansion of national limits of maritime jurisdiction over the past 50 years. In December, Vietnam issued a statement to complement the Philippines' submission to the Permanent Court of Arbitration (PAC) in The Hague challenging the legality of China's claims in the South China Sea. In 2015, the PAC will determine if it has jurisdiction to rule on the case. China has said it will not partake in the proceedings and rejects the claims made by the Philippines and Vietnam. If this were to happen, how can arbitration be used in other cases to peacefully resolve disputes, be they be in Asia or elsewhere, if one side elects not to participate in the process? Moreover, how will territorial disputes impact ASEAN unity? As one Southeast Asian official recently told me, "ASEAN may become a community, but we will not have one voice."
Will elections in Myanmar be free, fair, and inclusive in 2015? Myanmar's chairmanship of ASEAN in 2014 helped to bolster its international, regional, and internal legitimacy – an acceptance it had not experienced in decades. The political and economic reforms instituted under a "civilianized" administration of largely former military officers since 2011 has been impressive – state censorship has been relaxed, political prisoners have been released, and more than $9 billion in foreign investment has poured in. But are these reforms making Myanmar a peaceful, unified democratic society when the military still remains dominant in both the country's political landscape and economy? One-quarter of the parliament's seats are reserved for the military giving it veto power over all constitutional changes. Ethnic and sectarian divisions pose the greatest threats to Myanmar achieving political stability and will likely slow the pace of political and economic reform. If the 2015 election, likely to be held in late October/early November, is free and fair, it is expected that Myanmar's major opposition party, the National League for Democracy (NLD), would win. Aung San Suu Kyi, the NLD's leader, will continue to play a prominent role in the parliament, but she is constitutionally barred from becoming president as her late husband and their two sons are not citizens of Myanmar. Any constitutional reforms necessary to allow her to become president will not take place before the 2015 polls. Under this scenario, can Aung San Suu Kyi, as the leader of parliament, work with the military in 2016 and beyond to create confidence-building measures that will enable such reform to take place but with the potential sacrifice of her never becoming president? In addition, the fact that the NLD has not yet confirmed whether it will even participate in the election is bringing an additional measure of uncertainty to the election process.
Will Thailand's democratic development continue to weaken? For most of the past 25 years, one could argue that Thailand was the most democratic state on mainland, if not all, of Southeast Asia. Despite the challenges mentioned above, Myanmar may now be mainland Southeast Asia's most democratic state. While the Thai military's seizure of power in May 2014 improved political stability, and martial law has brought a sense of calm on the streets, the coup has not resolved Thailand's deep political divisions. For longer-term stability, a key challenge will be how the military-led government addresses the rising expectations of the Thailand's lower classes for more open, representative government, while not just ensuring the power of the nation's traditional elite. The military is also under pressure to jump-start the economy from its paltry growth of 0.7 percent in 2014, the lowest since the outbreak of the Asian financial crisis in 1997-1998. In November, the government announced that martial law would continue indefinitely, casting doubt that elections will be held in 2015, as initially promised. In 2015, and perhaps for many years to come, Prime Minister Prayuth Chan-ocha and his associates will face a difficult balancing act in healing Thailand's political divisions.
Source: asiafoundation.org
RELATED VIDEO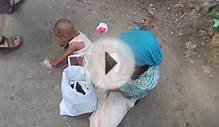 Myanmar: Georgia Tech Southeast Asia Study Abroad Program 2014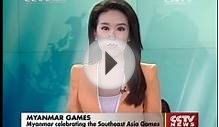 Myanmar celebrating the Southeast Asia Games CCTV News ...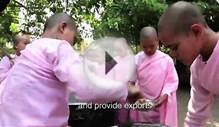 Myanmar Emerges in Southeast Asia
Share this Post