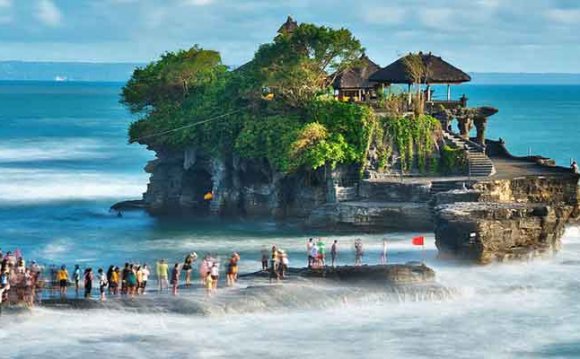 Stop Over
Singapore is a popular destination for many tourists looking to break up the trip and relax, when travelling between Austraila and other interntaional destinations. Changi Airport, Singapore's ultra modern and efficient international airport welcomes 81 airlines connecting Singapore with 185 cities in 58 countries worldwide. Arrivals and departures in Singapore are a breeze. If you have a few days to spare, Changi Airport makes visiting Singapore simple!
Unique Culture
Singapore's unique blend of cultures stem from a multi-racial society acquired from the early days when Arabs, Chinese, Europeans, Indians and Peranakans (Straits-born Chinese) came to live side by side with the indigenous Malays.
A trip to Singapore is uniquely enriching, especially when you incorporate a visit to the ethnic enclaves of Chinatown where you can visit the Chinatown Heritage Centre or the colourful night markets; Katong to see the distinct Peranakan architecture and local crafts; Arab Street to see the Sultan Mosque and Little India where the jasmine garlands, curry powders and spices create an intoxicating aroma and the fabrics will inspire your creativity.
Singapore food reflects the very best of our multicultural island, where cuisine and flavours have influenced one another for decades – with wonderful results! Try our new food offerings in the local hawker centres, or experience fine cuisine in a variety of restaurants.
Explore Singapore
Brimming with unbridled energy and bursting with exciting attractions, Singapore offers countless unique, memorable experiences waiting to be discovered, and there are a variety of fun tours to explore it all from the new DUCKtours and HIPPOtours or why not try a Taxi Tourist Guide.
In one day you can take it easy by discovering a museum in the morning, drifting along the Singapore River on a traditional bumboat and then retreating into the peaceful sanctuary of one of our acclaimed spas. Follow this with an evening performance at the Esplanade - Theatres on the Bay and a Singapore Sling at the world-famous Raffles hotel.
If thrills and spills are more your speed, then get catapulted 60 metres into the air on a reverse bungy ride, encounter extreme bullsharks at Underwater World or meet the Cheetahs at the Singapore Zoo; go 130m above sea level at the Carlsberg Sky Tower on Sentosa.
Of course, shopping is one of the greatest pleasures in Singapore. Delight in a bargain at a little ethnic neighbourhood, pick up a quaint item or two as you stroll through colourful ethnic quarters or discover favourite brands and electronics in the modern malls.
Events Capital of Asia
Singapore is the events capital of Asia where you will find a vibrant and unique blend of events throughout the year. From celebrations of food and shopping, to the arts, sports and cultural festivities, Singapore is a uniquely eventful city. If you are going to Singapore, time your trip around:
Chinese New Year – January/ February
Singapore Fashion Festival – March
World Gourmet Summit – April
Standard Chartered Singapore Rugby Sevens – April
Singapore Airlines International Cup – May
Singapore Arts Festival – May/ June
Great Singapore Sale – June/ July
Singapore Food Festival – July
Celebrate Singapore – August
Mid-Autumn Festival - September
Deepavali Festival – September/ October/ November
Hari-Raya Light-Up – October/ November
Standard Chartered Singapore Marathon - December
Christmas in the Tropics – December
Singapore Zoo
Kids and Adults alike will love Singapore Zoo, with more than 2000 animals it's a great family experience. Singapore Zoo houses the beautiful white tiger and one of the largest Orangutan in captive. There is plenty of space to explore and with some rare and even extinct animals, you're sure to enjoy a day out at Singapore Zoo.
Botanical Gardens
The Singapore Botanic Gardens, at its present site, was founded in 1859 as a leisure and ornamental garden. The first botanical and experimental gardens in Singapore were established by Sir Stamford Raffles, the founder of Singapore on Government Hill (Fort Canning Hill) in 1822. Today the botanical gardens are recognised worldwide and are probably best known for the first experiments in orchid breeding and hybridisation.
Night Safari
The world's first wildlife park built for visits at night, the Night Safari is not like any ordinary zoo illuminated by the night or a modern version of nocturnal houses found in many zoos around the globe. Situated on 100 acres of lush forest, the Singapore Night Safari offers visitors the experience to view more than 1, 000 nocturnal animals in a tropical jungle at night. The Night Safari is the world's first wildlife park built for visits at night.
Merlion Park
The Merlion statue today stands in the popular tourist spot, Merlion Park. Its name combines "mer" meaning the sea and "lion"; originating from past names of Singapore. The Merlion continues to be Singapore's trademark symbol, since it was created in 1966 by the tourism Board of Singapore.
Sentosa Island
Sentosa is an island resort getaway just 15 minutes from the city of Singapore. The island boasts a large array of leisure and recreational activities. The rainforest that covers more than half of Sentosa is home to monitor lizards, monkeys, peacocks, parrots as well as other native fauna and flora. Sentosa Island has a long 3.2-kilometre white sandy beach and can be accessed by cable car, bus, taxi or car 365 days a year.
Source: www.webjet.com.au
RELATED VIDEO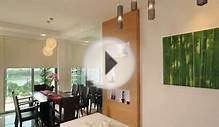 Renovation Singapore, Renovation Packages For Home (Free ...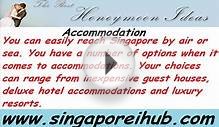 Singapore Holidays Package Best Honeymoon ideas in Singapore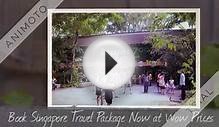 Get best Singapore travel packages with Tripsbank
Share this Post