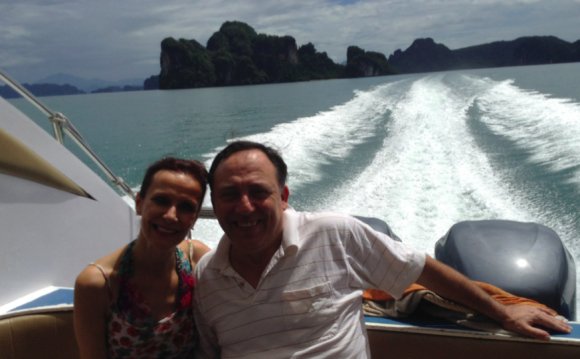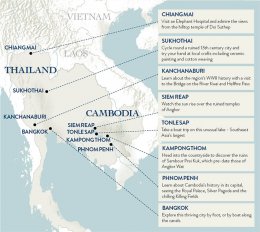 Spend two-and-a-half weeks travelling through Cambodia and Thailand and you'll discover ancient relics and modern cities, moving memorials and memorable meals. Want to take this trip yourself? Book your Cambodia and Thailand Revealed tour today.
Days 1-2: Phnom Penh
The National Museum in Phnom Penh is home to the largest collection of Khmer art in the world.
Start your tour by hopping on a cyclo and travelling to two of Phnom Penh's best-known landmarks, the Royal Palace and Silver Pagoda. Learn about Cambodia's history and culture with a wander around the National Museum, home to the largest collection of Khmer art in the world, as well as countless archaeological artefacts. Learn about Phnom Penh's dark history by visiting Tuol Sleng and the Killing Fields - a chilling reminder of the brutality suffered by the people of Cambodia at the hands of Pol Pot and the Khmer Rouge regime. An end-of-the-day exploration of Phnom Penh's central market will give you a flavour of how the country has bounced back with a taste of local life.
Days 3: Kampong Thom
It's time to head out of Phnom Penh into the countryside, travelling north through paddy fields tended by farmers with oxen, using methods little changed for centuries. As well as stopping to watch some traditional weaving at a silk farm, you'll also be able to sample delectable fresh fruits at a local market. If you're feeling culinarily adventurous, you could even try a Cambodian delicacy - fried tarantula. Today is also the day to acquaint yourself with one of Cambodia's archaeological sites: Sambour Prei Kuk, whose ancient ruins - over a hundred temples - pre-date those of Angkor.
Days 4-6: Tonle Sap Lake and Siem Reap
Seeing the sun rise over the incredible Angkor Wat is an unforgettable experience.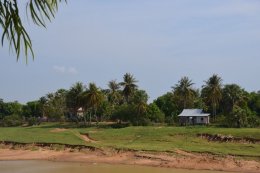 Take a boat ride on a little-visited part of Tonle Sap Lake before travelling to Siem Reap, the town that will act as a base for your exploration of the ruins of Angkor. Angkor Wat is the most famous of this remarkable complex of intricately carved temples. For maximum drama, an early (pre-dawn) start is worth it; you'll see the sun rise over this astonishing site, a real 'bucket list' experience. After breakfast, head to Angkor Thom for a monk blessing ceremony and then explore Ta Prohm - a fascinating late 12th/early 13th century temple with trees growing out of it.
Next, head to the temples of Boeng Mealea and Banteay Srei temples, which are more remote but reward the eager traveller. Before your time in this area is up, look round the landmine museum to learn about the lingering effects of war on local communities, and pay a visit to a village that specialises in the preparation of palm sugar.
Day 7-8: Bangkok
A cruise on the Thonburi klongs reveals stilt houses and floating kitchens.
From Siem Reap, board a flight to Bangkok and explore this energetic city on foot and by boat. A boat cruise lets you experience the wooden stilt houses and floating kitchens of the Thonburi klongs (canals), while back on dry land, a walking tour introduces you to some of Bangkok's major sights, such as the Grand Palace and Wat Pho. If you find yourself with free time on your hands, the food and shopping in Bangkok are some of the best in Asia.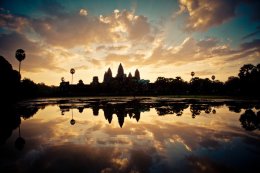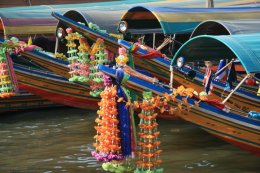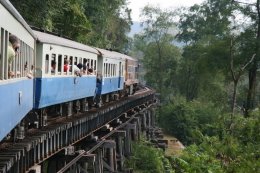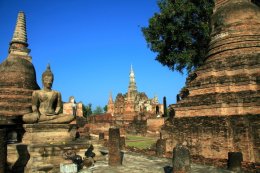 Source: www.insiderjourneys.com.au
RELATED VIDEO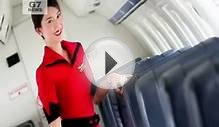 WELCOME TO TOUR THAILAND AND TOUR CAMBODIA BY MAXXROYAL ...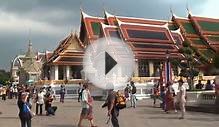 Thailand and Cambodia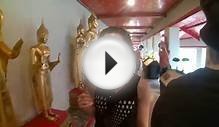 Thailand & Cambodia tour 2015
Share this Post