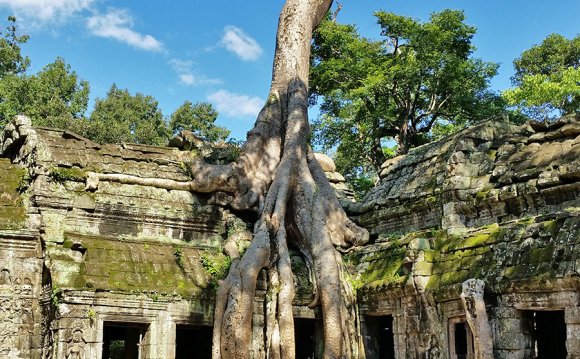 DISCLAIMER: Prices may change depending on the exchange rate and season, but hopefully this article gives you an idea of how much you'll be spending.
It occurred to me after a conversation with a fellow Filipino who we met during our tour of the Cu Chi Tunnels that though there are a lot of young Filipinos who want to travel, many of them still hesitate to go for it. Perhaps this is due to the intimidating impression that traveling outside the Philippines is expensive, and that a budget of Php 20, 000 is only enough to bring you to local attractions.
But in this entry, I'd like to breakdown the itinerary and total cost of our recent trip to Vietnam and Cambodia—and prove to people that it's possible to leave the country and spend just this amount.
We spent four nights and three days in Vietnam, and two nights and three days in Cambodia. Our flight was booked sometime last year during a piso fare promo—and the total amount was Php 2, 400 per ticket. It was a one-way trip from Manila to Vietnam, and another one-way trip from Cambodia to Manila. With the number of seat sales emerging, thanks to airlines like Cebu Pacific and AirAsia, it's much more affordable to book flights outside the country—you just need to be patient, resourceful, and persevering enough to wait for them.
(A little tip when booking during a seat sale: wait for midnight when the seat sale starts. The website loads faster, and there are more seats available.)
Our flight was on a Wednesday evening at 10:50pm (Manila time) so we arrived in Vietnam at about 11:30pm (Vietnam time). (Vietnam and Cambodia are an hour behind.) We stayed in Blue River II Hotel, a family-owned boutique hotel along Ky Con Street in District 1, Ho Chi Minh, which was just 30 minutes away from the airport via car. Our hotel was also just a few blocks away from Ben Thanh Market, different museums, 23/9 park, and De Tham Street, where most of the travel agencies are located.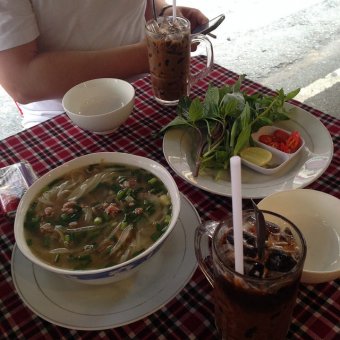 We booked our hotel via Agoda. Since there was a promo, we paid about per night for a deluxe room (free breakfast included). You can find much cheaper backpacker hotels in De Tham Street, but we chose Blue River because of its reviews and because we wanted a nice, clean, and comfortable place to stay in that had all the basic necessities.
Thursday (Day 1): Cu Chi Tunnels
Since we weren't familiar with our area yet, our hotel referred us to Delta Tours in De Tham Street, where we booked a half-day tour of the Cu Chi Tunnels for 131, 000 dong. With only a map, we found our way to De Tham Street and confirmed our tour with Delta Tours. We also discovered The Sinh Tourist along the same street, the same travel agency that the Cupcake and his family booked when they visited Vietnam and Cambodia four years ago.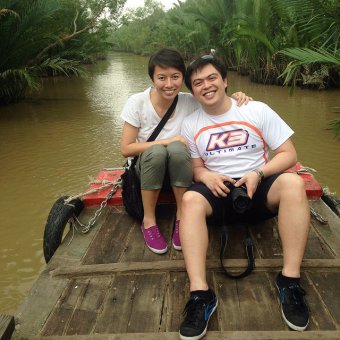 Having found the Sinh Tourist, we booked a package going to Cambodia for 0 and a whole-day tour of the Mekong River for .
The Cambodia Package included the following:
bus ride from Vietnam to Cambodia
3D2N accommodation at Monoreach Angkor Hotel
free breakfast buffet, lunch, and dinner with an Apsara show during our stay
private tour of the temples (with tour guide)
We spent the rest of the morning walking around and exploring our area. We walked around the park, visited Ben Thanh Market, and enjoyed pho and iced coffee in Huong Vy just along De Tham Street. At 12:30pm, we went back to Delta Tours and spent the rest of the day exploring the Cu Chi Tunnels.
Pho and iced coffee in Huong Vy for our second meal in Ho Chi Minh
Friday (Day 2): Mekong River
Our merienda during our Mekong Delta tour
Since there's a lot to see in the Mekong Delta tour, this took up the entire day—our package included lunch and merienda. When we got back in the evening, we ate dinner at Gogi, a Korean restaurant near our hotel. For a scrumptious and generous dinner, we only spent Php 600!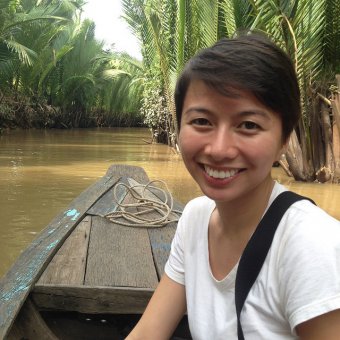 dinner at Gogi
Saturday (Day 3): Shopping Day
We really set aside budget to shop in Ben Thanh Market and Saigon Square (I had 0 for shopping and miscellaneous expenses—0 for Vietnam and 0 for Cambodia). Shopping in Ho Chi Minh is extremely cheap! Those who frequent Divisoria and Greenhills Tiangge will definitely enjoy. Aside from shopping, we were able to try Pho 2000, the same restaurant President Bill Clinton ate in years ago.
Sunday (Day 4): 14-Hour Bus Ride to Cambodia
Our call time in The Sinh Tourist's office was 6:00am and we left at 6:30am. It took about two hours to get to the border (if you hold a Philippine passport, you'll need to pay $1 for the Visa Fee), then we stopped over for a free lunch in Phnom Penh. After a couple more stopovers, we arrived in Cambodia at about 9pm. Dinner that evening was free as well, which was part of our package.
Crossing the border from Vietnam to Cambodia
Monoreach Angkor Hotel
Monday (Day 5): Tour of Ta Prohm, Bayon Temple, and Angkor Wat
Ta Prohm
Bayon Temple
Angkor Wat
The entrance fee to a one-day visit of the temples is $20. Aside from touring the three temples, we also visited the Angkor National Museum, which had a $12 entrance fee. If you want to ride and feed an elephant in Angkor Thom (where Bayon Temple is located), the ride is $15 per person and a cluster of bananas is $1.
That evening, we enjoyed an eat-all-you-can dinner and an Apsara show at Angkor Mondial Restaurant (which was also part of Sinh Tourist's package). After dinner, we rode a tuk-tuk for $4 ($2 per person) to the Angkor Night Market where we shopped and got a foot spa for $1 care of Dr. Fish.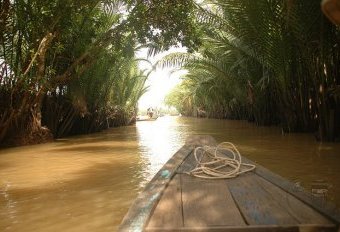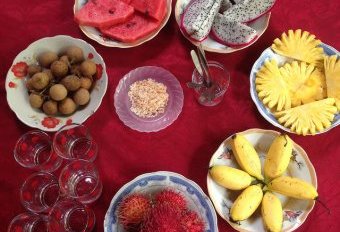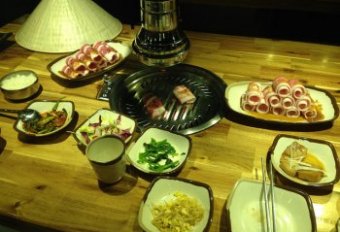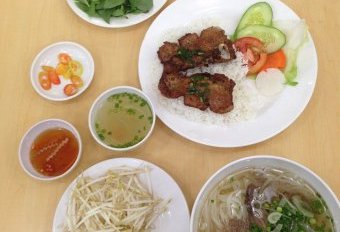 Source: gretasjunkyard.com
RELATED VIDEO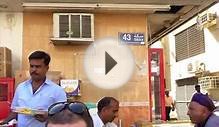 Holiday - Vietnam, Cambodia, Thailand and Dubai
freestyle Vietnam/Cambodia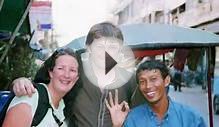 vietnam and cambodia
Share this Post