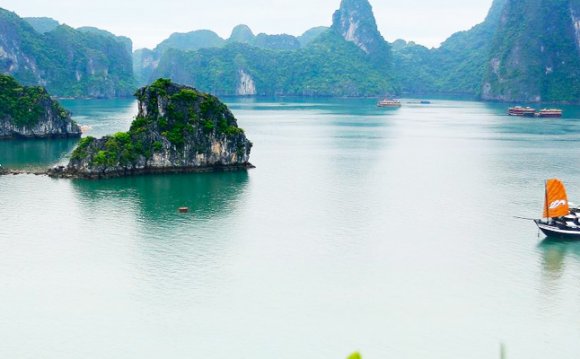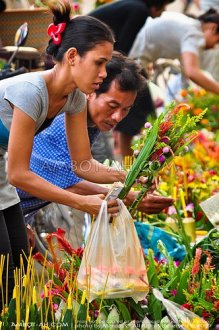 My trip to Thailand and Cambodia is finally over and I'm now back at home skimming through the photos and reminiscing wonderful experiences I've had during my stay there. My purpose of travel was primarily for work, hired by a friend as an assistant photographer for a big corporate event in Siem Reap, Cambodia. I only had limited time to see the different sights as a DIY tourist so I won't be doing a comprehensive guide like my Hong Kong and Macau Tour. Rest Assured, I have a lot of useful info to share about traveling in Thailand and Cambodia that will slowly fill this blog in the coming weeks.
Locals buying fresh flowers for the Khmer New Year in Siem Reap, Cambodia
My trip lasted for 10 days but taking into account the time wasted on the road and the fact that I was on super early midnight-ish flights, it was more like 6 days in Siem Reap and only a full day in Bangkok.
There are no direct flights from the Philippines to Cambodia so, from Manila, I first had to fly to Bangkok and then go directly to Siem Reap overland.
Sunset at the Eastern front of Angkor Wat
In Cambodia, I was only able to visit Siem Reap, which is where most tourists go anyways. Siem Reap is where the famous Angkor Wat, the world's largest single religious monument, is located and hundreds more temples and remnants of the ancient city of Angkor, which served as the seat of the Khmer Empire from the 9th to 13th century.
My work there involved covering a rewards incentive program for best performing employee's of the Asia-Pacific arm of EMC, a multi-billion dollar company which sells storage software and systems to companies like Google, Yahoo, and many other companies (like Bank of the Philippine Islands). I had to cover some of their many exciting activities like mountain bike treks and walking tours of the temples, horseback riding and off road buddy rides around the countryside, charity building in impoverished local communities, cocktails and dinners at a few of the high-end hotels in town. It was like hitting two birds in one stone, getting the chance to see the different sights of Siem Reap and getting paid at the same time but instead of doing the tours myself, most of my pictures were of other people doing the tours. Of course, I did manage to steal some shots of the sceneries for my blog.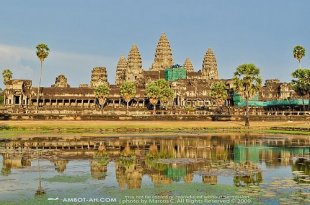 Since I stayed there for almost a week, I also got to meet a few locals and tourists, which was a great way to learn a deeper sense of life in Cambodia.
The Grand Palace in Bangkok, the former residence of the Royal Family of Thailand
At first, I thought the timing of my visit was perfect because it coincided with the Thai New Year (Songkran) during my arrival and then the Khmer New Year celebrations a few days later. Immediately before my flight to Bangkok, news started to break out about the worsening Red Shirts demonstrations and a blood bath with Thai Government forces which resulted in the death of a foriegner and a number of locals. I decided to go straight to Cambodia to avoid the riots, hoping that it was going to die down after the New Year fever is over. Unfortunately, when I got back to Bangkok from Cambodia, the Red Shirts demonstrations were still active as ever and they even moved just a block away from where I was staying in Silom.
While I was there, I can feel that I wasn't in any particular danger or anything since, at the time, the Red Shirts were having a peaceful demonstration and the locals didn't seem to be in an immediate threat of a breakout. I was actually a bit amused seeing them across the street and then passing through Thai army men stationed at the Silom area, particularly the Bangkok Bank, and putting up barbed wire barricades everywhere. Though, It was quite a hassle because the traffic was horrible and all the malls in the area like Siam Paragon, Siam Center, MBK had closed down for a week already, which was a bummer since I was planning to do a bit of shopping.
I really only had one full day of sightseeing in Bangkok so I decided to visit the city's most sought after destination, the Grand Palace and a few other sights in Rattanoksin Island like the temple of the Dawn (Wat Arun), the giant reclining Buddha (Wat Pho), the giant standing Buddha (Wat Intharawihan), and the marble temple (Wat Benchamabophit). I was also able to visit PatPong, Bangkok's red light district, and take a few nightshots of Silom, Bangkok's Business Center, and Sathon, Bangkok's Financial Center. I even almost got fooled by scammers at the Grand Palace.
As usual, my time was so not enough to thoroughly get a better grasp of the places I visited and take a comfortable amount of time to take great pictures. Nevertheless, my trip was way beyond my expectations and I got to learn a lot about other cultures and more about myself, which for me is what travelling should be about. I'm sure, I'll have the chance to visit Bangkok again anyways … at least, I will have a lot to forward to for my next visit.
Source: www.ambot-ah.com
RELATED VIDEO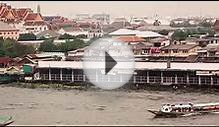 MOONFUEGO On Tour #1: Thailand / Cambodia Trip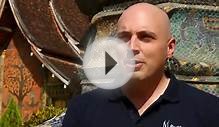 Tour Vietnam Cambodia Laos Thailand - the best way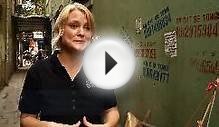 Buffalo Tours: Viet Nam / Lao / Thailand / Cambodia Travel
Share this Post