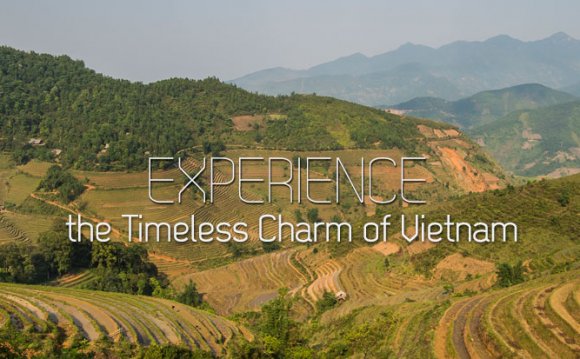 6. Two days in Saigon, Vietnam, at the Park Hyatt, touring the war museum, drinking fresh beer and iced coffee, eating banh mi, riding scooters, and hanging out with the locals at night in the cafes.
What did you know by the last day that you wish you had known on the first? That when someone is saying, "Hello, how are you?" (as Westerners do when we meet someone), the Vietnamese are actually saying "Have you eaten yet?" This is how you are greeted by almost everyone you meet. How cool is that? And what a great indicator of how seriously they take eating.
This was especially great: The fresh beer, or bia ho'i as it is called, and the small cafes on the streets in Hanoi. It's fresh beer made daily, and every locale makes their own. It's like a German beer hall, only in Asia with Asian finger food. Wicked cool.
But this wasn't: The heat. It was hot, especially in the cities. Hot.
This was touristy and worth it: The Ancient temples in the jungle in Siem Reap, Cambodia — Angkor Wat and Angor Thom. It's hard to imagine building these temples filled with the most intricate carvings and details and joined together with no mortar in the tenth century in the jungle.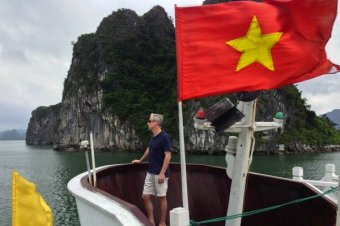 What's the local specialty? In Hanoi, it's the fresh beer, bia ho'i, and cafes. Also, fine linen, art, and great markets. In Halong Bay, it's the squid, hard-shell clams, and sailing. In Hoi An, it's tailor-made clothing, shopping in town, and farming outside of town.
In Cambodia, it was quite touristy in Siem Reap for the ancient temple. It felt like Cambodia was still recovering from the long and harsh civil war that took place until the 1990s. In Saigon, it's the nightlife, the motor scooters, great baguettes and banh mi, and museums. All over Vietnam, they make the best freshly brewed iced coffee served with sweetened condensed milk.
Let's talk about stuff.
1. Glad you packed: Sunglasses.
2. Wish you'd packed: Suntan lotion.
3. Didn't need: A camera. I used my phone the whole time. Very conveneint and easy.
4. Brought back: Scarves, linen cocktail napkins, hand-carved wooden bowls.
Speed round of favorites.
1. Meal: Morning Glory Restaurant in Hoi An. Great.
2. Neighborhood to explore: The coffee bars and clubs in Saigon where locals gather for music, food, and drink.
3.Site/place/thing you did: Sail on Halong Bay.
4. Cafe/casual hangout: The bia ho'i and cafes in Hanoi.
Were you there for the right amount of time? I was in each town no longer than three days and I would have liked to be in each for five days. It was hard to see it all and get to do everything desired in three days.
One thing/place you didn't get to visit, but wanted to: The beach in Thailand, the ancient city of Hue in Vietnam, the Golden Triangle, all of Burma. Next time.
Source: fathomaway.com
RELATED VIDEO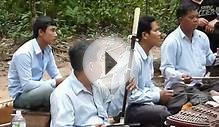 Thailand \ Cambodia Tour 2012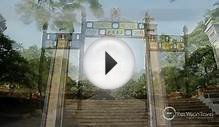 [ Vietnam Tours ] 19 Day Thailand - Cambodia & Vietnam Tour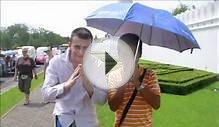 Thailand and Cambodia Tour 2012 part 1/2
Share this Post