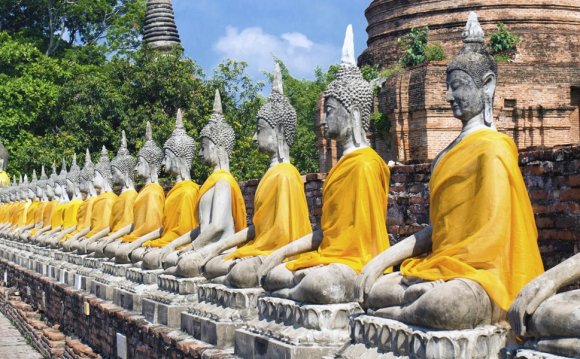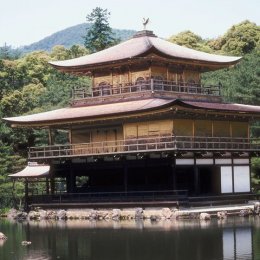 Kinkakuji, or the Golden Pavilion, is one of Kyoto's many historical tourist attractions. (Photo: Images )
Related Articles
Traveling in Asia, especially for North American travelers, might be a bit shocking. Not because the cultures are so vastly different from your own, which is part of the reward of travel, but because it can be so shockingly inexpensive. You could overpay a tour company to book you three separate tours, one each in Japan, South Korea and Thailand, or you could do it yourself and link the three countries together, saving money and having an adventure in the process.
The Plan
Book a flight into Tokyo and out of Bangkok. A lot of these open-jaw tickets have longer validities than a standard return trip, as airlines expect it to take you a while to get from A to B. Think carefully about the amount of time it will take you to move from Japan, through Korea and then to Thailand and how much time you want to spend in each country. Then follow this rough itinerary to work your way across three of Asia's easier countries to travel in. Buy a Japanese Rail Pass from your country before departing to save huge on rail fees, the major expense in Japan. Check visa restrictions before departure, although American and Canadian citizens can enter Japan, South Korea and Thailand on tourist visas upon arrival.
Japan
Fly into Tokyo and spend a couple of days experiencing the madness of the world's largest city. You could spend your life here and never quite see or understand it all, but be sure to check out the Sony Showroom for the latest in wacky gadgets and the never-sleep neighbourhood of Shinjuku. Use your rail pass to head west to Kyoto, touring the Golden Pavilion, Kinkakuji and the Gion areas before heading to Osaka and Nara. From Osaka, take the train further west to Kobe and Hiroshima. Be sure to head to Miyajima from Hiroshima to see the floating gates. End your Japanese segment in Fukuoka, where you can book a seat on the high-speed, hydrofoil ferry to Busan, South Korea.
South Korea
South Korea will probably be the shortest segment of your trip, if only because it's the smallest of the three countries. It only takes three hours to cross the country from Busan in the south to Seoul in the north on the KTX high-speed train. But there's a lot to see and do in Korea, especially in the early spring when cherry blossom festivals take over the nation and in the summer. Busan is home to Korea's best beach (which will pale in comparison to Thailand's beaches) and Korea's unique and fantastic beach culture. Thailand may have the perfect sand and warm waters, but Busan's Haeundae Beach has men with kegs on their back serving draft beer to you under your parasol, festivals every summer weekend and barely an inch of free sand for you to stretch out on. From Busan, take the train to Seoul and spend a few days in one of Asia's shopping hot spots, a cheaper and cooler (literally) version of Singapore. Check out the Dongdaemun and Myeongdong areas for the best shopping before flying out of Incheon International Airport to Phuket.
Thailand
You may find it hard to leave Phuket. The beaches are as close to perfect as you can get, with white sand and turquoise water the temperature of a bathtub. But when you tire of the ideal beach life, fly to the party zones of Ko Samui and Ko Phangan for both the wilder and the more sedate. Choose from secluded beach bungalows or the full moon parties for an unintentional forgettable experience. From here, skip Bangkok (for now) and fly north to Chiang Mai for a few cool days in the mountains. Do some trekking (on elephants or otherwise) and experience the calmer side of Thailand before returning to Bangkok for spa treatments at a bargain and some of the best food in the world.
Source: traveltips.usatoday.com
RELATED VIDEO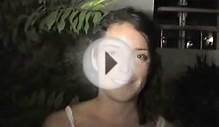 Rachel Sheridan from the USA Teaching English Ban Phe Thailand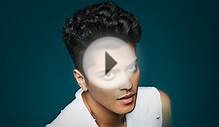 Tour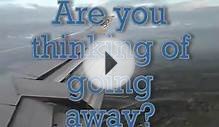 Kontours
Share this Post