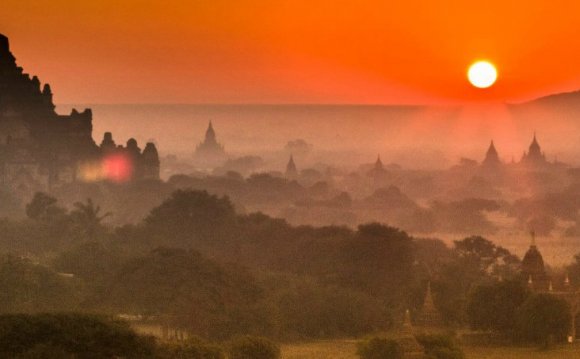 NB: I am not paid or endorsed by Busabout in any way. These are my own opinions and thoughts and, at time of writing, I am not making any financial benefit from writing this article. These are also my own experiences, and experiences of people I have met on the Busabout travels.
As you may know, dear readers, I've been in Europe now for some time. However, when I was planning the trip I'm currently writing from I was stuck with a bit of a predicament. What is the best way to get around Europe?
In reality I had three options – train (or Eurail), bus, or (buying a) car. The latter presented it's own laundry list of issues and as such was quickly discarded. The train is relatively safe however I had heard horror stories of people being drugged and robbed whilst they slept – especially on overnight trains. So in reality the only option was to take busses everywhere.
So I sat down with my travel agent who informed me of a company called Busabout – a name that both implies and flat-out tells you what they do. They bus, about, Europe. Basically the way it works is this – there are three loops which you can pay for – and then you can hop on or hop off at any of the predesignated stops that you wish. It basically covers all of the capitals and countries of Western Europe (with a few capitals missing such as Brussels) and a bunch of smaller towns in between.
Now, bear in mind that the company itself has a lot more than the busabout Europe route, they have tours in Scotland, Ireland, Croatia and now Asia as well – this article is merely focussing on the pros and cons of the busabout loop system.
So, with that in mind I now give you, fellow skeptics, the five best reasons to travel with Busabout – and of course the five biggest gripes I have with their services.
Reason to Travel #5 – It is super easy
Not only easy, but convenient too. Basically, you book your date online using your "myTrip" login and book a seat on the bus out of your selected city. Then all you have to do is show up to the pick up point in said town or city (which is for the most part a hostel within or on the outskirts of the city limits) by the time noted on the supplied information. Then you get on the bus, and you're off to the next destination.
Gripe #5 – It could be easier
No app? Admittedly this is a small gripe. However with the ease you'd expect from a company such as this. It'd be a lot easier if the "MyTrip" function had an app you could use on your mobile device to book and change and view your current allocations and such. Especially considering every time I wanted to use some of the "MyTrip" features I've had to go and locate a computer as my iPad just won't cut it for some reason. Or my Phone. Irritating, but easily fixable.
Reason to Travel #4 – location location
The locations hit by busabout are pretty much all of the awesome places you'd love to see. Ever wanted to spend a summer in Prague teaching english? They go there. See the Eiffel Tower in Paris? No worries. Drink in a beer hall in Munich? Got you covered. The locations they go to are the hot spots for travel in Europe – and considering they seem to market this at Australians and New Zealanders (US and Candian citizens prefer the Eurail option I've found) it's no surprise that the places the routes go to are the places Aussies and Kiwis seem to travel to the most. If you want to see anything else, you can just hop off the bus and go to that town, return in a few days when the next bus comes and you're all sweet.
Gripe #4 – location location (the lack of)
And that above point is also a problem. Why the bus doesn't hit other key areas such as Brussels, Cologne, Budapest, or even then entire countries of Portugal and Poland is beyond me. Yes the company offers tours which visit most of these spots anyway (and some even link up with the busabout route) but I feel for the amount I paid for the tickets I should be able to visit more cities. Instead, to go to Budapest for example, you have to jump on a train from Vienna and go there yourself. Not that it's difficult, it is just a touch annoying considering how close the two countries are. Also, to see some of the smaller places you do have to do this on your own – adding significant cost to your travels, and making you wonder why you did this in the first place when bus and train connections in Europe are so dirt cheap anyway.
Reason to Travel #3 – The extra activities
Busabout plans extra activities for you which are optional. You can pay for them on the bus in either cash or plastic, and if you do you usually get a bit of a discount. The activities on offer include (but aren't limited to); Pub crawls, Walking Tours, Meals, Bike Tours, Local day trips and the like. These obviously vary depending on where you are – you aren't going to go on a tour of a concentration camp in France, but you probably won't go cheese tasting in Munich either. They are pretty cool and the discounts are a bit of an encouragement to do the awesome things you can see through the company. It also adds a layer of security when paying for them and you know you have a bit of recourse should something happen to the event (cancelled or the like).
Gripe #3 – The Extra Activities
So yes, they are good for the most part. But the amount of pub crawls begin to get a little monotonous, and funnily enough the pub crawl in this city is so much better than the last one. The guides seem to have to sell the events, no matter how bad they are. And I have to say I've been on a couple of the events now and they haven't really wowed me. Doubly so when other walking tours and such in cities are available – and in my opinion are a lot better. There are a few activities as well which are very expensive for what they are, and left a bit of a bad taste in my mouth afterward.
Reason to Travel #2 – Price
For what it is (basically six months of travel around western Europe for one price) it's pretty damn good. Even when you take into account the lack of towns that you miss, you still come out on top as opposed to buying a car or doing the trains thing. They also offer early bird discounts and mates rates (if you book with multiple people and groups), as well as multiple discounts if you book a few different tours through them at the same time. It is probably the most reasonably priced mode of transport around the western section of Europe. Especially if you do get all three loops you will save a ton of cash over doing the same thing by rail or car.
Gripe #2 – (other) prices
As I've eluded to, the cost of seeing other areas not on the Busabout route (some of which are pretty big things that most wont want to miss), and some of the extras, can add up. I'm not saying in any way they are bad extras, but just do your research before you pay 25€ for a walk and a meal. Some of the "recommended" hostels will not let you pay on card, and this isn't relayed by the guides. You find out when you have to go find an ATM in the middle of a large city to get some more Euros out. Not only that but a quick google search can often yield better places to stay above and beyond the "recommended" hostels – and usually for a better price. I'm not going to name names, but trust me – they're there.
Source: www.theaureview.com
RELATED VIDEO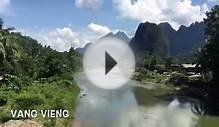 Episode 8: Busabout Asia, Laos adventure. Vientiane and ...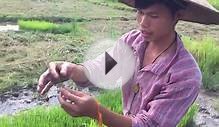 Episode 5: Busabout Asia, Laos adventure. Rice farm ...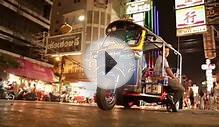 Busabout Asia THAI & LAOS adventure
Share this Post