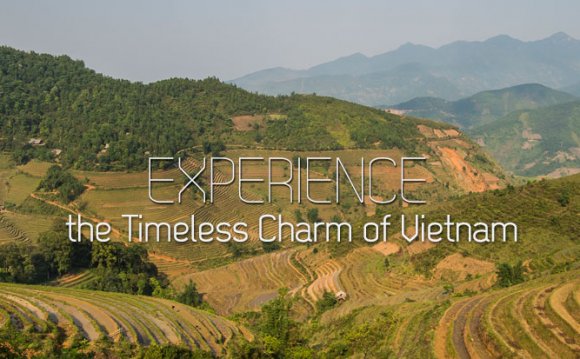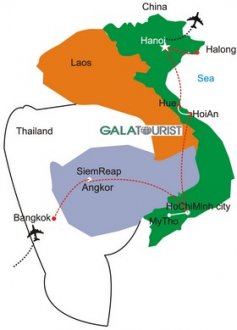 Day 1 : Bangkok Arrival (D)
Arrival Bangkok in Morning, Welcome & Transfer in to hotel. Leisure time.
18h00 Pick up at hotel for dinner and see the beautiful show of Siam Niramitr. The biggest Musical Show of Thailand provide in luxury theater and beautiful complex.
Overnight in Bangkok.
Day 2 : Floating Market & Royal Grand Palace (B, L)
0630 Pick up at hotel for visit Damnernsaduak floating market, A leisurely morning drive true the bustling metropolis of Bangkok and the scenic country side going towards the south for about few kilometers, you will come to Damnueansaduak, where is colorful floating market in Thailand were you can find all kinds of farm product sold in their colorful flat bottom boats.
In the afternoon, visit Royal Grand Palace, This is the perfecting introduction to Thailand, the Buddhist faith, regal splendor and traditional, though no longer the royal residence. It remains the symbol of the kingdom.
You'll visit the key attractions around The Grand Palace including Wat Phra Kaew Temple of the Emerald Buddha, Coronation Throne Hall, Royal Reception Hall, Royal Funeral Hall, the Golden Chedi and the Royal Pantheon.
Return to hotel for leisure time.
Dinner on your own.
Day 3 : Bangkok – Flight to Siem Reap (B, D)
Morning free and easy until time to transfer to airport for flight to Siem Reap.
Upon arrival at Siem Reap airport. Transfer to your hotel . Siem Reap is the nearest town to the temple complex of Angkor.
You will visit with your prived professional guide, the "Great City" of Angkor Thom, visits include the famous Bayon Temple, Phimeanakas Temple within the Royal Palace enclosure, Baphuon Temple, the Terrace of the Elephants and the Terrace of the Leper King.
Afternoon dedicated to visit the most famous & magnificent Angkor Vat temple. This architectural masterpiece was constructed in the 12th century and covers an area of about 210 hectares. With many galleries with columns, libraries, pavilions, courtyards and ponds full of water, carved bas-reliefs about Ramayana Story and day-to-day life at the time of Angkor's construction.
At the end of afternoon, following the season, since the Mountain Bakend, the sunset on all the temples, with spectacular views over Angkor Vat.
Overnight in Siem Reap.
Day 4 : Angkor Temple (B, L)
Morning visit of a selection of temples, including the Royal City of Preah Khan whi impressive sculptures, Neak Pean built on a small circular island, Ta Som, East Mebon, Preah Rup.
Afternoon we will continue our visits by Thommanon temple, Ta keo, one of Angkor's great temple mountains, Ta Prohm with a part of the jungle, Banteay Kdei, Srah Srang a Royal bathing place, Prasat Kravan with unique brick sculptures.
We will visit Les Chantiers Ecole, a handicraft center located in the center of Siem Reap. Les Chantiers Ecole was founded in 1992 and its goal is to revive that ancient Khmer art. This organization gives young people the opportunity to learn the art of stone, wood carving, and silk weaving.
Ovenight in Siem Reap.
Day 5 : Siem Reap – Flight to HCM city (B, D)
Moring after breakfast, you are free & easy until time to transfer to airport for flight to HCM city.
On arrival at Tan San Nhat Airport, you are met and transferred to the hotel. Ho Chi Minh City is a center of commerce, finance, culture and tourism in Vietnam. This bustling metropolis, contradiction of its northern counterpart, is crowded with bikes and motorbikes, excited by numerous shopping area and sidewalk cafes.
If time permits, we stroll around the down town to explore the different local ways of life.
Dinner in a local restaurant.
Overnight in HCM city.
Day 6 : HCM city - Tay Ninh - Cuchi Tunnel (B, L)
The head quarter of Cao Dai sect is located in Tay Ninh. This religion was founded in 1923 and now numbers over 2 million members.
After breakfast we travel by roads to Tay Ninh to see the ornate temple of Cao Dai and attend the fantastic mid-day service when the followers fill the hall wearing colored robes, a symbol of the curious combination of the Confucianism, Taoism and Buddhism.
Afterwards we continue to the famous Cu Chi Tunnels, which were an incredible underground network constructed by Vietnamese fighters during the long struggle for independence.
The tunnels contained hospitals, plus accommodation and schools, and were used as a military base for the Vietcong in the American war.
Overnight in HCM city.
Source: www.vietnam-cambodia-holidays.com
RELATED VIDEO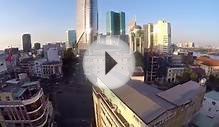 SE Asia Tour 2016 - Thailand Vietnam Cambodia Philippines ...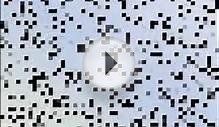 Tour Operator in Vietnam, Thailand, Cambodia, Laos & Myanmar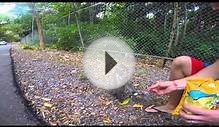 Thailand-Cambodia-Vietnam trip Jan-2015
Share this Post