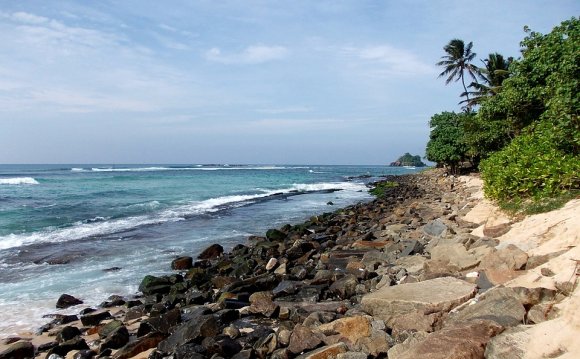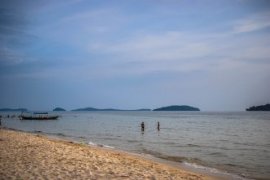 Solo traveling can seem daunting for first time or even experienced solo travelers. There's always the question, will I meet people?
All that said, some places are more ideal than others. The following are the most friendly places in Southeast Asia for solo travelers:
Otres Beach, Cambodia
The last time I was at Otres was in October of 2012, so naturally I fear that things have changed. Thankfully friends keep going and reporting back to me that Otres is still a wonderful place to chill out and enjoy the ocean, which is encouraging.
Otres is much less rowdy than its neighbor, Serendipity Beach. It also tends to cater to far fewer travelers, so the chances of seeing familiar faces day after day is higher there.
Phong Nha Ke Bang, Vietnam
This town is so small, there's really only a few places to stay, and most visitors congregate in the evenings at Easy Tiger Hostel regardless of where they lay their heads. A group was easily formed the night I arrived to motorbike around the park the following day. We departed the next morning flying like a V in a gaggle eight strong.
What also really stood out to me was how many friendly waves, smiles, and peace signs we got from the locals as we drove by. It's so nice to feel so welcomed somewhere you've never been before.
Pai, Thailand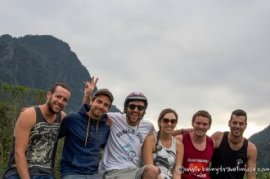 It's hard not to love a place where local kids are jumping into the waterfalls right after you, where Thai Captain Jack Sparrow hangs out under a bridge, and the local beauty is still wild yet accessible. There's reason why I have been back twice in the past two years – it's just a nice place to be.
and .
Gili Trawangan, Indonesia
Gili T may get a reputation as a party island, and while it is on a small scale, it has nothing on Kuta in Bali. This small island also has gorgeous beaches and vibrant under-water life. Though more of a tourist island that doesn't offer much local interaction, it's a nice stop to relax and have some fun between trekking in Java or climbing Rinjani in Lombok.
The beaches are clean, it's not as couple-oriented as other beach destinations, and whether your pleasure be diving or dancing all night, you can find both there.
Boracay, Philippines
Boracay may be popular with tourists, but there's a good reason for that: the beaches are beautiful, Filipinos are friendly and also love vacationing in Boracay, and it's really easy to have a great time there. Whether you love kite boarding, swimming, dancing or shopping, you can find something enjoyable there.
I spent New Years 2014 in Boracay and it was one of the most fun holidays abroad I've had. Even though I tend not to love touristy places, this is one I recommend to everyone.
(Find )
Lonely Beach, Koh Chang, Thailand
Lonely Beach isn't as lonely as it once was, but the "last cheap Thai island", easily accessable from Bangkok, is a great place for solo travelers. People tend to stay in Koh Chang longer term as it's a laid back and enjoyable atmosphere with white sand beaches in some areas. Locals are still all smiles, reminiscent of the nation's nickname. It generally feels like a friendly place with open people.
In low season, usually only one of the bars is busy, meaning just about everyone you might have seen around or met previously is likely to be there. For those who want a Thai island experience without the crowds or cost, give Koh Chang a try.
(Find accommodation here)
Siem Reap, Cambodia
Pretty much everyone traveling through Cambodia makes Angkor Wat a major part of their itinerary. Thanks to the awe-inspiring Angkor Wat temple complex, it's a bustling town with expats, tourists, and locals. I stayed at a particularly social hostel there and made friends quickly, and only on my first week of indefinite travels.
What I noticed about Cambodia was the travelers I met there were mostly on long journeys, moving through the country slowly. They tended to have interesting stories and I loved running into people I knew from Siem Reap over and over again as I traveled through the country. This city will always hold a special place in my heart thanks to all the positive memories.
(Recommended and )
Pulau Perhentian, Malaysia
Places known for diving and snorkeling tend to be great for solo travelers. Divers will travel just about anywhere, even alone, to try a new spot. I always find the number of friendly people one could meet in a place popular for diving is just a little bit higher. Pulau Perhentian is one of those islands, with its crystal clear water and colorful shallow reefs.
(I recommend booking in person on Pulau Perhentian)
Don Det, Laos
It's incredibly easy to meet people in Don Det, Laos. Even if you have your own private bungalow, which is common, the wooden decks at the bars and restaurants that rest above the Mekong river are a prime place for meeting others.
The easy lanes to bike down make it a great place to enjoy the surrounding nature – full of farms and young kids swimming in the river and driving down the roads. (Yep! You are likely to see a 9-year-old driving a motorbike there).
(I recommend booking in person on Don Det)
Tonsai Beach, Thailand
If you're a rock climber or a slack-line walker, you'll have a built-in community in Tonsai as it draws in lovers of both. Accessible via Krabi or Ao Nang, tree-fringed Tonsai is a great place to be active or laze the day away. Plenty of visitors end up staying for a month or longer, simply enjoying the tiny beach and challenging rocks.
Even if you're neither a rock climber or a slack line walker, spending the day at one of the beachfront cafes is a favorite pastime for visitors and a great place to meet others.
(Book .)
Those are my favorite places for solo travelers and, after traveling solo for a month or longer in each country in Southeast Asia (except for Myanmar but it is on my list), these are the ones I enjoyed the most.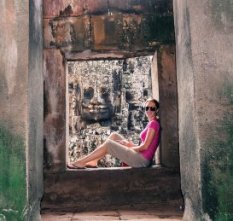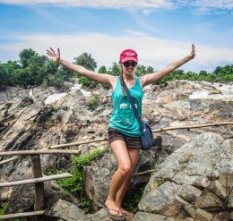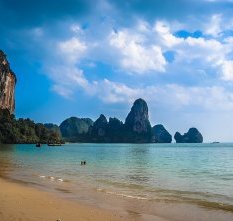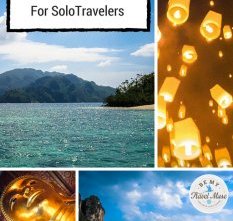 Source: www.bemytravelmuse.com
RELATED VIDEO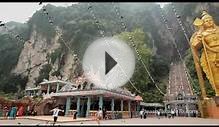 Visit Malaysia in 2012: the best holiday destination in ...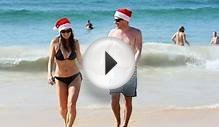 Exciting Holiday Destinations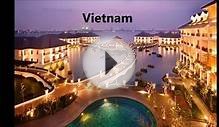 Best holiday destinations 2015
Share this Post