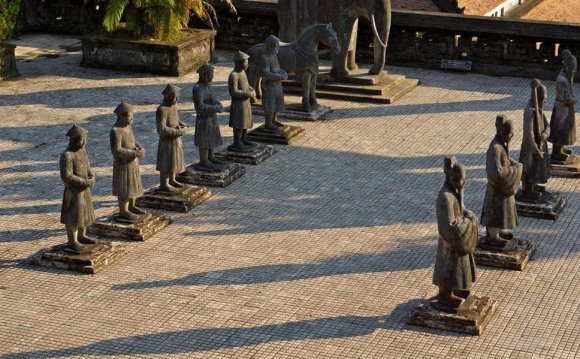 Check out the exciting Vietnam holiday packages
We at Vietnamese Private Tours offer well designed Vietnam holiday packages for our travelers. With us at your service, you can view some of the beautiful Vietnam tourists' attractions with ease and comfort. Our sole intention is to offer you a memorable experience of your Vietnam tour hence we ensure to make you discover the best of Vietnam with our alluring Vietnam holiday packages.
We ensure to take care of each and every need of our travelers throughout the entire tour. For us, the sole goal is to offer a worthy experience of a holiday to our travelers and that surely reflects in our well planned Vietnam holiday packages
Customized Vietnam holiday packages 2016 & 2017
Duration: . . .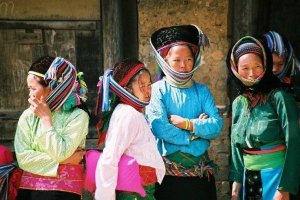 Travel Style: . . . . .
Indochina Travel: Cambodian private tours . . .
Tailor made: All Vietnam holidays and packages are flexible and can be tailor made to fit your exact wishes
6 Days Vietnam Tours
Best of Vietnam in 6 days
6 days Vietnam Tours Visiting Hanoi, Halong bay, Ho Chi Minh City, My Tho in Mekong Delta and Vung Tau beach
8 Days Vietnam Tours
Vietnam at a glance
8 Days tours visiting Hanoi, Halong bay, mekong delta and cai be floating market
12 Days Vietnam Tours
Vietnam in depth in 12 days
12 days tours visiting north to south vietnam from Sapa to the bustling Ho Chi Minh City in South Vietnam
14 Days Vietnam Tours
Vietnam classic tours
14 days vietnam tours visiting Hani, Sapa, Halong bay, Hue and Hoi An, Ho Chi Minh City and Mekong delta
Halong Cruise tours
Halong bay cruise tours
A wide selection of Halong Bay Cruises tours for different budget, review and compare the offers
Vietnam Family Tours
Vietnam tour for families
13 Days Vietnam Family Tours suit for families with kids start in Hanoi and end in Ho Chi Minh City
Vietnam Luxury Tours
Luxury high end tours
Experince 10 days Tailor made luxury high end Vietnam Tours experiences steeped in Culture
Vietnam beach holidays
10 days beach holiday
10 Days Vietnamese beach holidays in crystal clear Southern Beach of Vietnam
Enjoy some captivating views of Vietnam with us
Vietnam is popular for its pristine beauty and we make sure that our travelers capture the beauty of Vietnam in a perfect way. We ensure to make you explore some of the best beaches, cities, cultural heritages during your trip with us.
We at Vietnamese Private Tours offer the experience of cruise in Halong bay along with the exploration of ancient cities of Hue and Hoi An and many more amazing sights, cruises, home-stay and trekking experiences. Rest assured we will make sure to turn your Vietnam tour an unforgettable experience with our special itinerary.
If you do not find the trip or the itineraries that you are looking for by way of our hand crafted itineraries, we would be happy to customize a Vietnam tour itinerary specific to your needs. By filling out a brief questionnaire, one of our experts will be able to assist you with putting together the right itinerary for your particular needs.
Join us for a worry-free Vietnam holiday
We at Vietnamese Private Tours assure to offer a relaxed holiday for our travelers. Basically we ensure not to compromise with the interest of our travelers and thereby design well planned Vietnam holiday packages. You can explore the amazing senses, flavors and passion of Vietnam and Indochina with us. Rest assured, with us, you would surely be able to view the best that the Vietnam offers.
7 best attractions of Vietnam
We at Vietnamese Private Tours assure to make you explore the best attractions of Vietnam and that includes, Hue, Hoi An, Sapa, , Hanoi, Mekong delta and Nha Trang. With us, you can surely spend your Vietnam holidays with ease as we offer to make you explore the picturesque locales of Vietnam like the Beaches, nature, cruises and to boot offer you the experience of trekking as well. Historic sites and Mekong delta are some of the pristine places which would surely leave you mesmerized.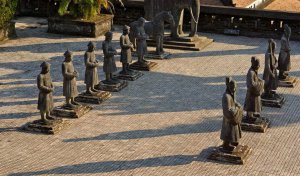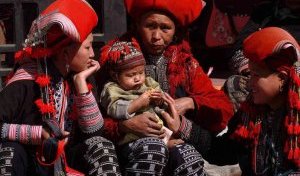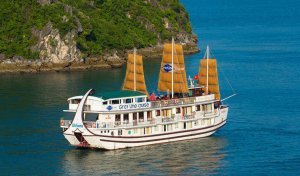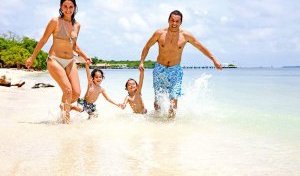 Source: www.vietnameseprivatetours.com
RELATED VIDEO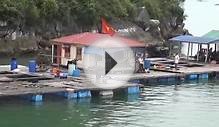 Travelling Halong bay weather 2015 | Vietnam travel guide 2016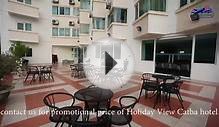 Holiday View Catba Hotel - Hotel in Catba island Vietnam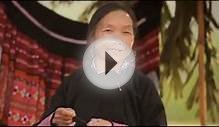 Welcome to Vietnam_Vietnam Travel Guide full HD (2015)!
Share this Post