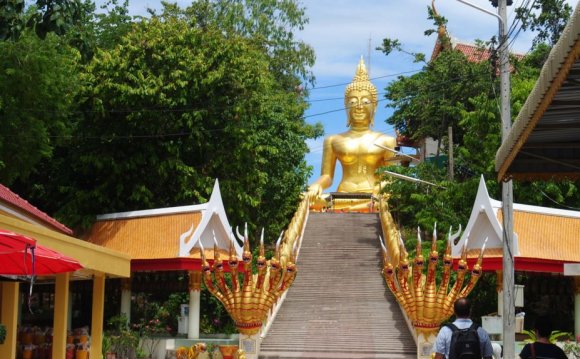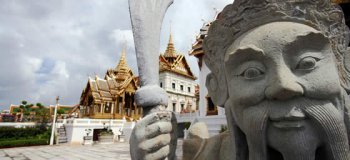 There's more to Thailand than cocktails by the pool
One holiday in Thailand is never really enough. With an interior that blends peaks, plains, limestone crags, jungles, Buddhist temples and breath taking beaches, there's plenty to see and plenty you'll want to see again and again. Natural assets aside, Thailand's unique culture is also worth exploring. As the only South East Asian country never to have been colonised by Europeans, Thailand has been a constitutional monarchy since the mid 1300s. Temples and markets in particular offer a fantastic way to experience the country's culture, while the locals are renowned for their smiling hospitality.
Grand Palace Statue
Thailand's capital Bangkok is commonly regarded as an assault on the senses - an old and modern world of cosmopolitan chaos. Within its bounds you'll find everything and anything from palaces and hidden markets, monks in meditation and slick rooftop restaurants serving the city's stylish. For a quintessential Bangkok holiday, don't miss the Grand Palace in the Old City and haggling for bargains and the city's markets.
Tuk Tuks
After experiencing the energising chaos of Bangkok, Thailand has the perfect antidote in the form of it's beautiful beach islands. The largest of the islands, Phuket, is particularly popular, complete with its party hot-spot of Patong. For more day time action, the Ko Samui crowd are big on water sports, while Krabi is like all of the above but slightly less commercially developed. For something more upmarket, Hua Hin is a popular coastal escape for Bangkok's elite, including the royal family. Wherever you choose, Thailand will treat you so well you won't want to leave.
Source: www.flightcentre.ae
RELATED VIDEO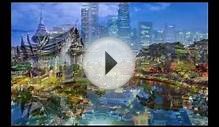 Best of Asia: Malaysia, Singapore & Thailand Holidays Package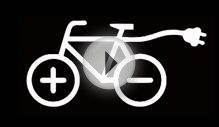 Tours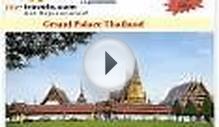 Best Of Asia Amazing Thailand Tour Destinations and package
Share this Post