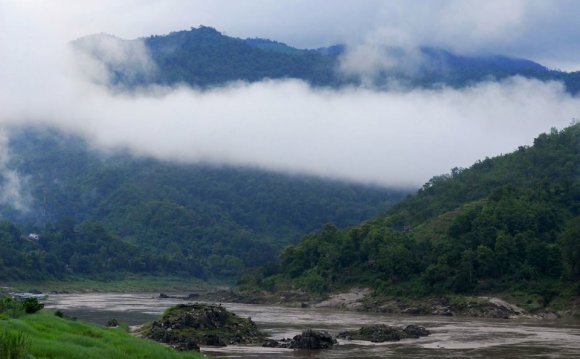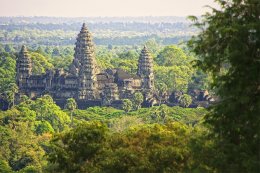 Southeast Asia is a traveler's nirvana, offering natural wonders like the mystical limestone islands of Halong Bay, timeless treasures like the storybook temples of Thailand and Cambodia and booming cities like Hong Kong and Singapore. The people are courteous and welcoming, proud of their rich culture, distinctive crafts, magical architecture and captivating cuisine. All combine to offer cruisers an unforgettable experience.
Today, Southeast Asian countries and culture reflect thousands of years of interaction with empires in the Middle East, Tibet and especially China. Though the ports of call remain distinct, wars, conquests, colonization, migration and trade have impacted the area for centuries, changing boundaries and political systems, and spreading religions and customs. More recently, the Europeans and Americans have made their marks in the major cities of the region, influencing architecture, fashion and social trends.
In some countries like Vietnam, Cambodia and Burma, cruise tourism is a relatively new phenomenon and it shows in the rustic port facilities and transportation. But tourism is vital to these growing economies, and new hotels, roads and other infrastructure are being developed at a rapid pace.
Cities like Singapore, Hong Kong and Bangkok have been tourist destinations for a much longer time, reflected in the new port facilities, sophisticated public transportation systems, upscale accommodations and fine dining.
It's this blend of old and new that makes Southeast Asia such a dynamic place to explore.
Best Time for Southeast Asia Cruises
Picking the best time to cruise in Southeast Asia is complicated because of the diversity of weather conditions. Vietnam, for example, has more than 2, 000 miles of coastline, with varying weather patterns north to south. In coastal areas, a sweater and long pants may be needed to ward off the chill on cool nights, while a few kilometers inland, temperatures are considerably warmer. Ports close to the equator, on the other hand, are always steamy, with occasional afternoon showers.
Cruise lines, for the most part, avoid the hottest, most humid and rainy months by scheduling most Southeast Asia cruises November through March. Not surprisingly, these months also attract the most tourists from inside and outside the region, resulting in large crowds at popular attractions. Holidays, like Tet in late January or early February, can make days long and noisy; prices spike, public transport is jammed and shops may be closed.
Southeast Asia Cruise Lines
Southeast Asia is a growing market for cruise companies and they offer their customers a wide range of itineraries to fit different budgets and travel interests. Almost every cruise line has two or more ships active in this exotic part of the world with most cruises originating in Australia, Singapore or Hong Kong.
Luxury lines include Crystal, Seabourn, Regent Seven Seas, Silversea and Oceania. Royal Caribbean, Costa and Princess have several ships that sail in the region almost year-round. Azamara's ships, Journey and Quest, have Asian cruises in November through April annually, while Celebrity and Holland America sail there from the fall through March.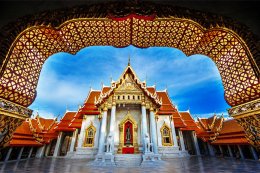 Many Asian cruises are parts of world and grand cruises by Princess, P&O Australia, Cunard and Holland America ships. Several river cruise lines including Viking, Uniworld, Avalon, Aqua Expeditions, Pandaw, Vantage, CroisiEurope and AmaWaterways offer river cruises to the Mekong River, while Viking, Pandaw, Grand Circle, Vantage, APT, Sanctuary, AmaWaterways, Belmond and Aqua sail the Irrawaddy River in Burma. Smaller expedition ships like National Geographic/Lindblad's Orion and Oceanic Explorer visit ports and destinations large cruise ships can't reach.
Southeast Asia Cruise Itineraries
Given the number of cruise ships plying Southeast Asian waters, cruisers can choose from a wide variety of itineraries with ports-of-call in Vietnam, Thailand, Cambodia, Burma (Myanmar), Malaysia, Indonesia, Singapore and Hong Kong.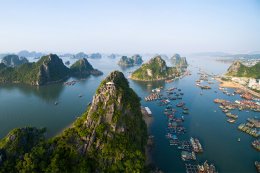 Seven-Night Cruises: Seven-night cruises visit the same countries as the longer Southeast Asia cruises, leaving out two or three ports. Typical itineraries start in Singapore, stopping at Ko Samui, Thailand and Bangkok (Laem Chabang), Thailand before heading to Ho Chi Minh City (Phu My), Vietnam and disembarking back in Singapore. Another six-day version leaves from Hong Kong and cruises to Da Nang/Hue (Chan May), Nha Trang and Ho Chi Minh City (Phu My), and ends in Singapore.
10- to 14-Night Cruises: The most common Southeast Asia cruises run north or south between Hong Kong and Singapore. They normally visit Ho Chi Minh City (Saigon), Chan May for Hue and Da Nang, Halong Bay for Hanoi in Vietnam, and Laem Chabang for Bangkok. There are usually some ports with multi-day visits in Laem Chabang or Phuket, Thailand, and Halong Bay and Chan May in Vietnam. Itineraries for each line vary in port line-up.
Indonesia/Malaysia Cruises: Besides the typical Singapore-Hong Kong run, there are cruises that concentrate on Indonesia and Malaysia. These typically begin in Singapore, and sail to Benoa in Bali, Indonesia; Komodo, Indonesia; Phuket, Thailand; Langkawi, Malaysia; Port Kelang, Malaysia; and back to Singapore. Some, like Silversea, offer an extensive 11-day cruise originating in Singapore and ending in Bali with four different port calls each in both Malaysia and Indonesia.
Source: www.cruisecritic.com
RELATED VIDEO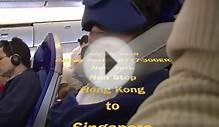 Seabourn Pride July 2010 Highlights Southeast Asia Cruise ...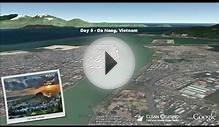 Azamara Quest video "14 nt Southeast Asia Cruise" ex Hong Kong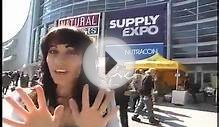 Seven Seas Voyager, Southeast Asia Cruise, January 2015
Share this Post