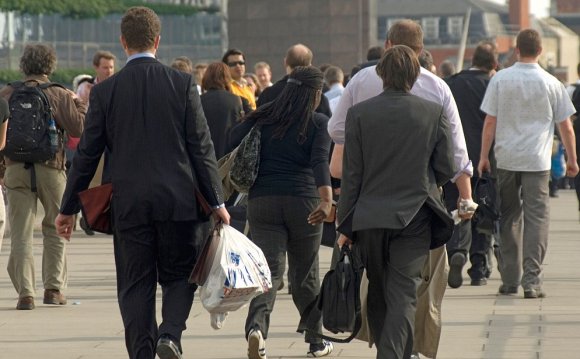 MUMBAI: The popular perception may be that office-goers in developing nations are holiday-deprived, but their calendars tell a different story. India, for one, has the highest number of public holidays per year and close on her heels are her Asian neighbours like Philippines, China, Hong Kong, Malaysia.
India stands alone at the top with around 21 days each year, even more depending on which state one lives in, said a study done by an online travel portals. The study compared the number of public holidays enjoyed by the work force of different nationalities. "In the Asia/Pacific region, the Philippines follows with 18 and then there is China, Hong Kong with 17 holidays each. Thailand receives 16, 15 in Malaysia and Vietnam, 14 for Indonesia, 13 in Taiwan and South Korea, 11 in Singapore and 10 in Australia and New Zealand, '' said Joachim Holte, Chief Marketing Officer of Wego. Europeans don't fare too badly with Sweden and Lithuania offering the most at 15 (the latter with an additional 28 days of paid leave), followed by 14 in Slovakia, 13 in Austria, Belgium and Norway and 12 in Finland and Russia. Spain and the UK are not so holiday minded, with only eight. In the United Arab Emirates, another fast developing travel market, you can expect 11 public holidays in 2015.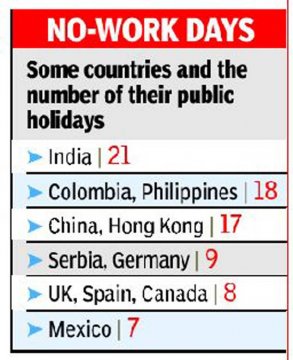 "China is not only one of the fastest growing travel segments in the world, their government makes it easy for workers to take longer breaks. Should the year's public holidays fall on a weekend the government swaps the official dates with weekdays, maximising time off, " said Holte. "So this year, the total of 17 public holidays equates to 28 days off. Similarly the Taiwanese total of 13 public holidays results in 29 days off inclusive of weekends." added Jaochim. Mexico has the lowest in the world with only seven public holidays each year although the government permits a few more 'optional' public holidays, at the employer's discretion.
"Some countries however provide a little more in the way of statutory holiday leave which can top up public holidays nicely, " Holte continued. "The Philippines public holiday count of 18 is increased with an additional five days mandatory holiday leave, and while Australian workers receive around ten public holidays depending on which state you live in, annual holiday leave entitlement totals an additional 20 working days."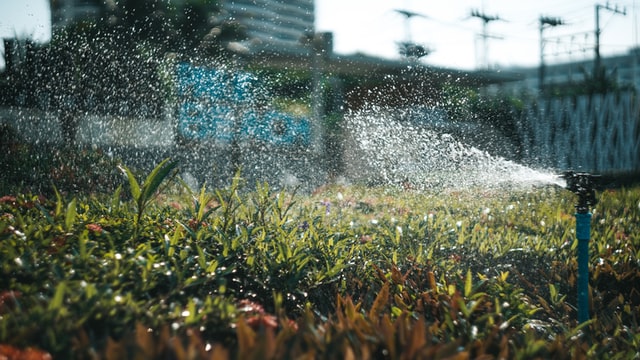 Weekends and holidays are great times for doing household chores, gardening, flower and lawn maintenance. So that your time is not wasted on endless watering of grass and flower beds, it is worth resorting to the help of utah sprinkler company. Such irrigation systems are suitable for different topographic conditions as uneven land and slopes where surface irrigation is not possible. Efficient use of water resources is ensured. High mobility when moving equipment from one place to another will allow you to water the entire area, regardless of its size. Make the most of your weekend while the system does the watering for you! (Photo by Kseniia Ilinykh on Unsplash)
Source: timesofindia.indiatimes.com
RELATED VIDEO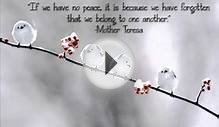 Happy Holidays 2015 from Galloway Township Public Schools!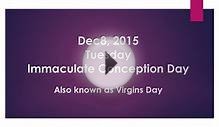 National Public Holidays of Chile in 2015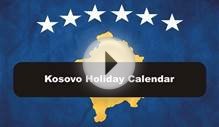 World Wide 2015 Public Holiday Calendars
Share this Post