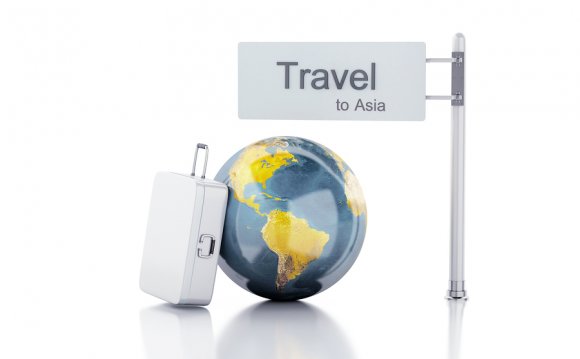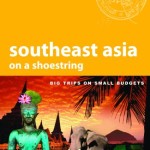 There's also a long debate about whether or not to bring a sleeping bag and tent. We are going to end this debate now by saying NO! Don't bring a sleeping bag or a tent to Southeast Asia, just bring a sheet and a pillow case. One half of the sheet between the grubby mattress and your skin, and the other half between your skin and the mosquitos.
Guidebooks. Lonely Planet: Southeast Asia On A Shoestring is clearly the most popular guidebook on this trail. You'll see it in the hands of nearly every traveller on the road, and the ones who don't have it are asking to borrow yours. Just remember that it's a guidebook not a guide. You don't have to stick to the pages, try to get off the beaten path in Southeast Asia as often as you can.
You do not need a lot of clothing in Southeast Asia. Guys, a couple of pairs of shorts, 3 T-shirts, 3 pairs of socks, 3 pairs of underwear, a pair of light trousers, a light breathable raincoat/windbreaker, a hat and that's it! Women we know you need a little more but you don't need a whole wardrobe. Take a pair of shorts, a skirt, a pair of capri pants, a pair of leggings, a sundress, 4 t-shirts/tank-tops, a light-weight, breathable raincoat/windbreaker, a bathing suit (or 2), 2 bras, 5 pairs of underwear and 3 pairs of socks. Trust us, when you are in Southeast Asia, you will want to buy some cheap clothing, so don't pack your bag full of your good clothes from home; just a few staples. Also, make sure to pack clothes that you can mix and match to make many outfits with – blacks, browns and greys are a good bet! We don't recommend white clothes.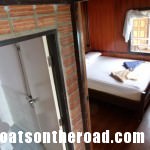 One more item you may want in your bag is a large mosquito net. Yes, most of the guesthouses, hotels, hostels & huts in Southeast Asia will provide you with one, however, they are usually riddled with holes, are too small (and therefore the net is basically touching your body!) or, they smell mouldy. Even if you think there aren't any mosquitos in your room, or out that night, there are many, many other creepy-crawlies that you will want to keep off of your bed! Use the net.
And remember, a good rule that many veteran backpackers still live by is this:
"When preparing to travel, lay out all your clothes and all your money. Then take half the clothes and twice the money."
Source: www.goatsontheroad.com
RELATED VIDEO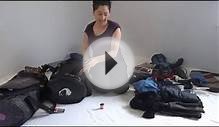 Long Term One Bag Travel Packing List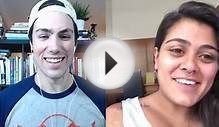 How to Travel Southeast Asia - Solo Backpack Tips 2016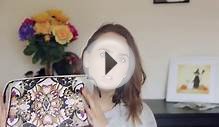 WHATS IN MY TRAVEL BAG l Asia Edition
Share this Post