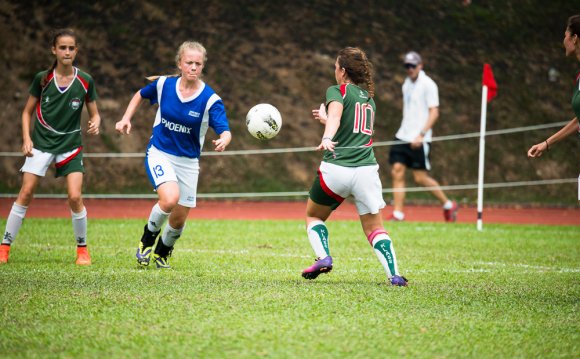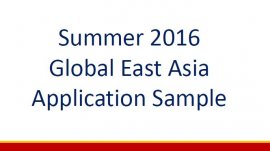 Application Deadline
Applications for summer 2016 will be due .
Global East Asia Blog
Students contribute to the Global East Asia Blog both during their time abroad and after. Check out the blogs for all three countries to read about each student's experience:

FAQ's
Can I still apply if I am graduating in May 2016?
Yes, but you must register for EASC 360 and take it for a letter grade. This would defer your graduation date to August 2016. Please discuss this with your academic advisor.
What if I have only taken one course related to China/Japan/Korea/General East Asia?
You can still apply. An ideal candidate will have taken 2 classes specific to the country of study, but if you are an outstanding applicant otherwise, you may have a chance.
What is the acceptance rate/cap?
We do not accept students based on fixed rate or quota, but on the strength of the pool of applicants. That being said, the maximum number of students for each program is 14.
Can I waive the course requirement because I am fluent in Chinese/Japanese/Korean?
There is no language requirement, so you cannot waive it. If you have other personal or professional background in the country you wish to study in, please explain that in your personal statement.
Can EASC 360 count towards my major/minor?
If you are an EAAS (East Asian Area Studies) major/minor, definitely. For other departments, it depends on the course content, and whether or not your advisor will allow for substitution. Majors you can probably count it for: History (China), History and American Studies (Japan), EALC (all). Check with your academic advisor!
Source: dornsife.usc.edu
RELATED VIDEO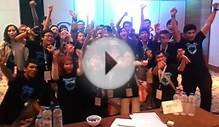 Google Student Ambassadors South East Asia Summit 2014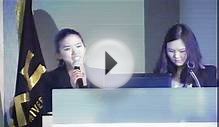 The 2011 East Asian Student Global Forum-Group14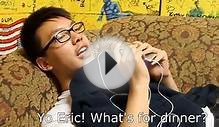 East Asian Student Association (E.A.S.A) - York Memorial C ...
Share this Post