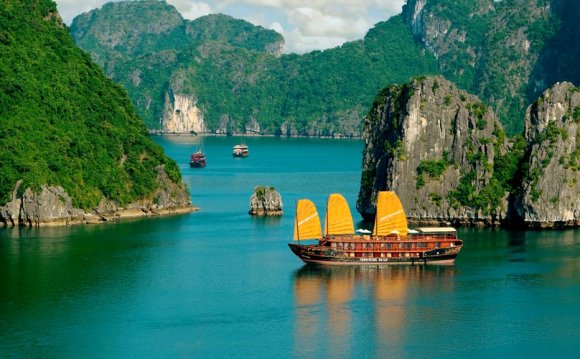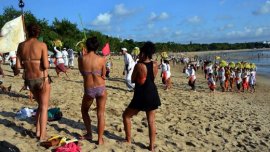 It might start with Bali. That seems to be the entry point for many people into South-East Asia, their first taste of this incredible part of the world.
You drink a few Bintangs, laugh at five people on a scooter, enjoy the food, get a little feel for the atmosphere – that mix of crazy and traditional, chaos and peace, commercialism and religion – and you're hooked.
So for those wanting to extend their South-East Asian experience, to get more out of it than the Western enclaves of Kuta, this is your guide.
Bali can be a good entry point for Australians into South-East Asia, but the region has so much more to offer. Photo: AFP
First bit of advice: don't be afraid. You've probably heard some stories of dodgy goings on in South-East Asia, of protests in Thailand, of land mines in Cambodia, of scary roads in Vietnam and military juntas in Myanmar – but you're really not in that much danger.
While the chance of finding yourself in the wrong place at the wrong time does exist, in general South-East Asian countries are incredibly friendly places, and mostly quite safe. You'll be met with smiles rather than machine guns. You'll be treated with respect.
If this is your first trip to South-East Asia, you're probably wondering where to go. Do you relax on a beach in Thailand? Or hit up Angkor Wat? Do you go island-hopping in Halong Bay? Or temple-hopping in Luang Prabang?
It's a tough decision, but with a few weeks you can cover a lot of ground. Budget airlines mean it's possible to skip from place to place by air, to go from Hanoi to Siem Reap to Phuket to KL all in a regular-sized holiday from work. Of course this leaves little time for cultural immersion, but if your priority is to see the big attractions then you can do it all on a reasonable budget.
Independent travel is simple in South-East Asia, with extensive networks of buses and trains which needn't be booked in advance. These buses and trains range from the comfortable to the hellish – the journeys themselves are similar. Be prepared for butt-jarring 12-hour rides along dusty back-roads. Get set for squalid train toilets and cramped seats.
But that's part of the fun. South-East Asia is all about new experiences, the occasionally bizarre and off-putting, and it's your duty to get yourself amongst it.
Try new things. Eat the street food. Jump on the back of a motorbike taxi. Drink the snake wine. Put ice in your beer. Sleep in a $5-a-night beach bungalow. Add the extra chillis.
Take as many different forms of transport as you can. Ride in a tuk-tuk; take a motorbike tour around Vietnam; take longboats on lakes and ferries up rivers; sit on the back of an elephant; sit on the roof of a bus.
If all of this sounds intimidating, or you're after a more relaxed experience that avoids the hassles of touts, take a tour. Go cycling around Myanmar with World Expeditions. Take an overlander with Intrepid. Have some fun with Contiki.
While South-East Asian countries are predominantly safe places, where the main things you have to worry about are the state of the roads and the power of your latest hangover, there are scams to watch out for. People who approach you because they "just want to practice English" usually want to do much more than just practice English.
There are touts for karaoke bars that turn out to be brothels. There are swindlers selling dodgy art. There are kids everywhere, youngsters who've been put to work selling postcards and guidebooks, trading on a cute face and a tourist's guilt. Don't support this industry.
Pack light, and don't bother with fancy clothes. South-East Asia is hot, year-round. You'll be sweating like crazy. And there won't be any fine-dining or many strictly policed nightclubs. For backpackers you'll have your toes in the sand most nights; you'll dine at plastic tables on street corners.
Don't be too stingy. Don't get obsessed with haggling and saving every last baht or dong or kip. Sure, you can knock the price down just like any local would – but if you find yourself battling hard over 50 cents or so, it's probably time to get a bit of perspective.
Book hostels in advance. You don't want to be at the mercy of the touts when you arrive somewhere. Similarly, try to get an idea of how much a tuk-tuk or taxi should cost in the city you're going to – it pays to know when you're being ripped off. Meters generally don't exist.
If you're going to hire a scooter, make sure you can ride a scooter.
Go to the cities, but get out into the countryside as well. Places like Bangkok and Ho Chi Minh City and Kuala Lumpur are great, but the real beauty of South-East Asia lies in its rural areas, in the long stretches of rice paddies backed by soaring limestone cliffs. You'll be welcomed in the countryside; you'll realise that South-East Asia isn't all chaos and noise.
Be respectful of local dress standards. Take off your shoes in temples. Don't get steaming drunk and make an arse of yourself.
If a situation feels dangerous, it probably is. Leave. Use your judgment. Use your instincts. Just because you're allowed to do something in South-East Asia, doesn't make it safe.
By the same token, don't be scared. South-East Asia is an amazing place for travellers – affordable, exciting, delicious. You could spend a week there or you could spend a year there. Just open yourself to the experience of something new, and enjoy.
Source: www.traveller.com.au
RELATED VIDEO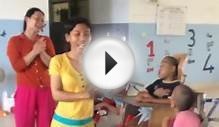 My Solo Travel to Southeast Asia.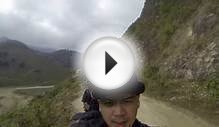 Southeast Asia
Share this Post