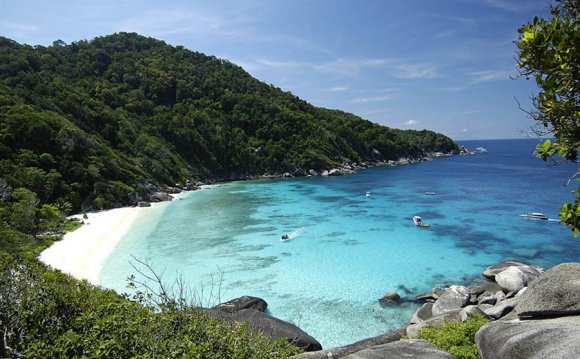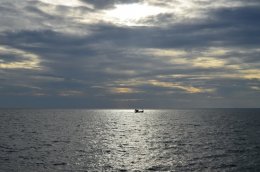 Photo: At the Artist's Place, Trat.
Thailand's often-overlooked Southeast region is best known for its two island stars, Ko Samet and Ko Chang, and the not-so-charming scene at Pattaya. Yet it would be a mistake to write the region off as a place for sex-tourists and beach-goers who don't have time for the south. Those up for some exploring will uncover compelling cultural and natural attractions, endless beaches and little-known islands that stack up to the Andaman's best.
Travelling around the Southeast by regular bus, minibus, songthaew and public boat is relatively easy. This is the smallest of Thailand's five regions, so backtracking and criss-crossing isn't as big of an issue as it would be in, say, the vast Northeast. If you miss somewhere on the way down, you can always hit it on the way back, and it's never more than a few hours from one spot to the next. Motorbikes can be rented, or songthaews chartered, for local exploration.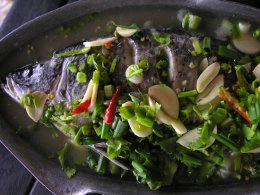 The dry season from November to April is the best time to visit. The whole region, but especially the far southeast, gets lashed with formidable rainstorms virtually every day from June through September, while October and May can go either way. Boat transport in the Ko Chang archipelago is sporadic during the rainy months, when smaller islands like Ko Wai close up completely.
Duration
A week is enough for two full days in Chanthaburi and three on Ko Chang, while two weeks would allow you to add another island (or two) and a couple of day trips. You'll need a solid three to four weeks to check out all of the places listed here without needing a holiday to recover.
Route
A sample itinerary that includes a good chunk of Southeast Thailand with minimal transport time between destinations would be:
Bangkok ->
Bang Saen ->
Ko Si Chang ->
Ko Samet ->
Chanthaburi ->
Trat ->
Ko Chang ->
Ko Wai ->
Ko Maak ->
Ko Kut ->
Back to Bangkok, onwards to Cambodia or up into Northeast Thailand.
Before setting off, you'll want to chop, trim and turn this itinerary inside out so as to create the sequence that best suits your tastes and time frame. It's also worth mentioning that hitting all of these islands would be overkill for all but the most dedicated of island hoppers. Just don't cut Chanthaburi!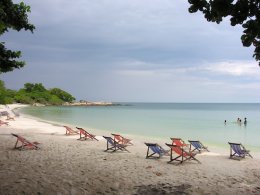 Bang Saen
Reachable from Bangkok by a steady stream of regular and minibuses, Bang Saen will take care of your beach craving right off the bat. It makes a good starting point for a gradual build-up towards the region's more sublime beaches that lie further southeast, ensuring that you don't "pop the best champagne" too early. While popular with Thai holiday-makers, the town doesn't attract many foreigners and lacks the sleazy scene found further south in Pattaya.
Time to relax.
From Bang Saen, you can hop in a minibus straight to Sri Ratcha (for Ko Si Chang), Pattaya or Rayong (and onto Ko Samet), or pick up a regular bus heading further east to Chanthaburi and Trat.
Ko Si Chang
An idyllic island paradise Ko Si Chang is not, but its laid-back lifestyle and fascinating history make it a worthy sidestep for those who lean towards the offbeat. Visit the old palace that once served as a getaway for King Rama V; wander past the Chinese shrines in picturesque fishing villages; and finish with a seafood feast that will cost a fraction of what you'll pay on the touristy islands.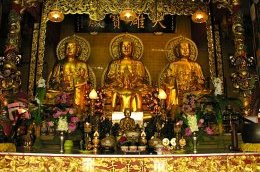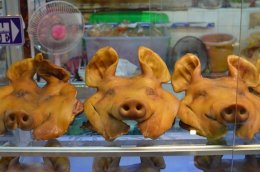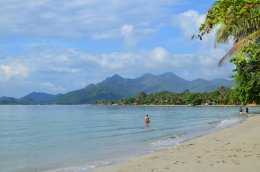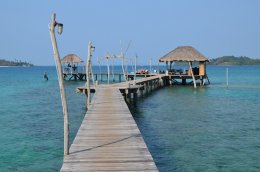 Source: www.travelfish.org
RELATED VIDEO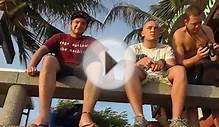 Backpacking Through Southeast Asia - Thailand HD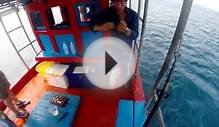 Southeast Asia 2015 (Indonesia, Malaysia and Thailand)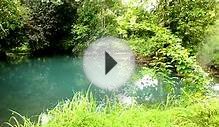 Deepest Freshwater Pool in Southeast Asia! (Krabi, Thailand)
Share this Post