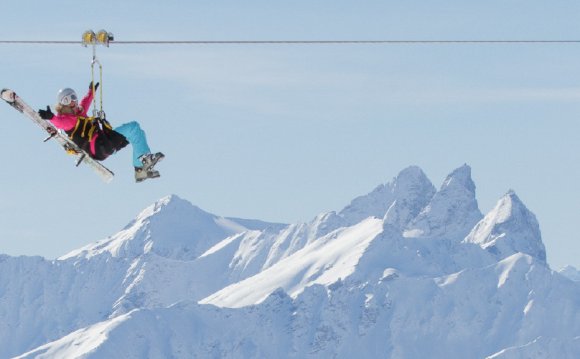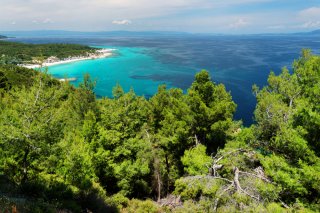 The popular Black Sea resort of Sunny Beach was the cheapest of 20 holiday hotspots the Post Office surveyed in Europe, Turkey and the USA. The average price of a three-course meal for two with wine, for example, in the Bulgarian resort came in at around £22. That compared with almost twice the price – £41 – in Istria, Croatia, or almost £34 in Crete.
So even if you chose self-catering in a resort such as this, you could still dine out now and then without making too big a dent in your holiday budget.
Items such as suncream and insect repellent were also cheap at Sunny Beach, averaging about £4 and £2.25 respectively – compared with £7.65 and £4.25 for the same items in the Algarve, say.
Sound appealing? A quick search on TravelSupermarket returned a deal for a week's holiday for two adults in Sunny Beach, departing Manchester on July 21 for seven nights, for £388 per person.
Turkey
East meets west in cosmopolitan Turkey. It was the second cheapest destination in the Post Office's survey, thanks in large part to a 31% surge in the value of sterling against the Turkish lira.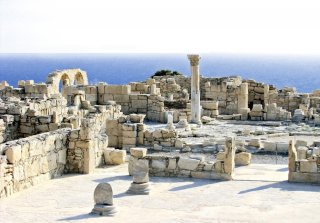 Consider resorts such as vibrant Marmaris to help your holiday budget go further. That three-course meal for two with wine there would set you back an average £26, according to the Post Office, compared with almost £34 not far away, in Crete
On the other hand, a 1.5 litre bottle of the supermarket mineral water you'll probably be guzzling in the heat is, at 59p, relatively pricey in the Turkish resort. On the Greek island, it'll cost you only 25p.
Costs aside, whether you're craving some R&R on a sun-dappled beach, want to discover an underwater paradise on an organised dive or fancy exploring the relics of ancient civilisations, this huge country appeals for the sheer variety of its holiday offerings.
Book your bargain Turkish break today on TravelSupermarket. One deal we found was for £346 per person for seven nights, leaving London Gatwick on July 22 and staying in three-star accommodation.
Cyprus
The history-rich Cypriot resort of Paphos had the biggest price fall for popular holiday purchases in the Post Office survey, with prices plummeting by 21% compared with the same period a year ago.
With its fantastic climate, bubbling resorts and abundance of cultural attractions, Cyprus has plenty to offer holidaymakers of all ages.
History enthusiasts can indulge their interest in Paphos by exploring the magnificent Tomb of the Kings ancient burial site and Aphrodite's Rock, legendary birthplace of the goddess.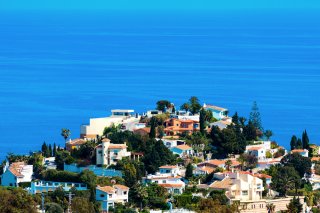 You can also munch on mezze in the resort's fishing harbour without stretching your wallet too much. A three-course meal for two there, with wine, should come in at around £28 – around the mid-range of the 20 resorts surveyed.
Itching to get away to Cyprus? One deal we came across on TravelSupermarket was seven nights in three-star accommodation for £408 per person, departing Nottingham on June 22. What are you waiting for?
Spain
The good news if you're planning a summer getaway to the home of flamenco and tapas is that the Costas also fared well in the Holiday Costs Barometer.
The Costa del Sol and Costa Blanca were the best value destinations in the eurozone. In both cases, the total cost of the Post Office's basket of holiday items was only about £1 more than in Marmaris.
Beer, though, was cheaper than in Turkey. Enjoying a cool one pool-side should now set you back £1.70 on either Spanish coast but £2.35 in Marmaris.
Relaxing over a meal with wine was the same in both Costas – at around £25.50, towards the cheaper end of the 10 destinations the Post Office surveyed.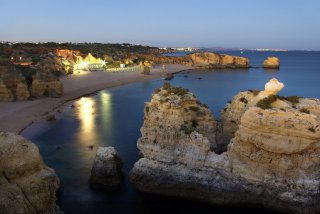 And when it comes to holiday activities, the Spanish coast is a great all-rounder. Teeing off on a golf course, exploring local history or making a splash with the kids in a waterpark are all on the menu.
Getting there won't cost you a fortune, even during the peak summer season. A one week holiday in the Costa del Sol for two adults and two children, leaving Birmingham on July 22, came in at just £284 per person.
Portugal
The sunny Algarve also promises a lot of bang for your holiday buck (or whatever the sterling equivalent is) this year. At just under £23, the price of that ample meal for two, plus drinks, was the second cheapest of the 10 destinations surveyed.
A can of coke was cheapest in the Portuguese holiday hotspot, at 85p (compared with almost £2.40 in Corfu), and a 1.5 litre bottle of mineral water was also close to the bottom of the range, at 42p.
With its sun-kissed coastline, miles of sandy beaches and vibrant nightlife, this corner of Portugal is another great holiday Jack-of-all-trades.
We found a seven-night four-star deal to the gorgeous Algarve for just £249 per person, leaving Edinburgh on August 22.
Top tips for a bargain break
The Post Office survey paints a good picture of costs in top holiday spots abroad but here are some more ways to make your travel money go even further:
Don't assume that, because items are cheap in one resort in a country, they will be everywhere. Research prices in your chosen resort.
Don't be caught out by inflight extras. Extortionate prices on food and drink will put a dent in your budget before you've even stepped off the plane, so consider bringing a packed lunch and buying drinks at the airport.
Shop around for your travel insurance to find the best deal. If you're planning on travelling more than twice a year, an annual policy is likely to be more economical than buying one single policy after another.
Be smart when choosing your accommodation type. Want to go all-inclusive? Then be sure to use it to its full advantage. If you decide you want to sample the local restaurants after all, rather than dining in the resort most nights, you could end up paying almost twice for food. Join the all-inclusive vs self-catering debate on our blog.
Make sure you know what your luggage allowance is so you aren't stung by hefty fines at the airport. Or brush up on your packing skills and go hand-luggage only.
Source: www.travelsupermarket.com
RELATED VIDEO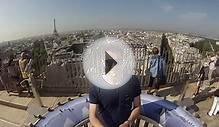 Europe 2014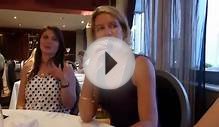 Europe 2014- Spain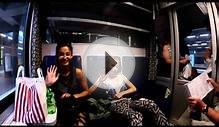 INTER-RAIL 2014
Share this Post