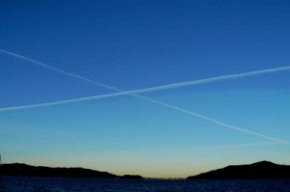 Each month, we'll look ahead to major festivals around the world, including national holidays and some of the stranger, more interesting celebrations too. We'll also explain the gist of each one, if we can, just in case you're in the area and want to get involved – it can be a great way to make friends and assimilate into other cultures.
So these are two of November's highlights – if we've missed anything important, please let us know in the comments below!
Day of the Dead
Although it began on October 31st, this three day Mexican festival deserves a mention not only because it runs into November, but also because it looks brilliant.
The holiday focusses on gatherings of family and friends to pray for and remember friends and family members who have died (Wikipedia). In times long past, it was dedicated to the Aztec Queen Mictecacihuatl, who alongside having an impossible name to pronounce, ruled over the afterlife (Mictlan) with her husband, Mictlantecuhtli.
Activities include setting up an altar with offerings, cleaning and decorating graves, holding all-night graveside vigils, telling stories about the deceased and making (or purchasing) and exchanging sugar skulls and other sweets. It's common across the world to celebrate the dead around this time of year, as the Autumn turns to Winter, and we have various traditions which differ visually but all with the same intention. In terms of festivitites, treats and actual celebration, in the "party" sense of the word, the Day of the Dead wins hands down.
St Andrew's Day
Born by the Sea of Galilee, St Andrew, also known as Andrew the Apostle, was a very busy man indeed. Not only is he the patron saint of Scotland, but also Barbados, Ukraine, Russia, Sicily, Greece, Cyprus, Romania, Patras, Diocese of Parañaque, City of Manila, Amalfi, Luqa (in Malta), Prussia, the Diocese of Victoria in Canada, fishermen, fishmongers and rope-makers. (Wikipedia, of course!)
Rumour has it that the relics of this well-travelled gent were brought to Scotland around the 10th century from Constantinople, now Istanbul. After King Óengus II of the Picts prayed to Andrew for help with an upcoming county 5-a-side football tournament (or battle – we'll fact check later), a large "X" appeared in the sky on the morning of battle, and emboldened by this devine sign, they succeeded in defeating the Angles in the final with a penalty in the 86th minute. Thankful to have a large cloudy X in their corner, the victorious king declared Andrew the Patron Saint of Scotland on that very day, and celebrate this fact on the 30th November each year.
The Scottish Saltire is said to be a direct result of the large cloudy X set against a blue sky background, and since it's creation has come to mean many things for Scots. In border areas, and even Northern England, placing this flag over the fireplace or roof beams prevents witches from flying into the house to get up to all sorts of nasty witchy stuff. Although probably just a myth, prevention is indeed better than cure where black magic is concerned.
As we mentioned, frequent flyer St Andrew is important to many other countries and towns throughout the world. In Poland, on the evening of November 29th, some young ladies continue the tradition of putting the names of potential future husbands on pieces of paper, placing them under their pillow, and first thing in the morning selecting one at random – meaning they'll (probably…) marry that lad. Is he made aware? We don't know.
In Romania, a similar custom sees young ladies place 41 grains of rice underneath their pillow on the same night, and if they dream that someone is coming to steal the rice, they might get married the following year, again, depending on whether a man is around, and interested. Another strange custom from Romania – this one a bit like a Tim Burton nightmare – sees these same ladies, desperate for marriage, bring a candle leftover from Easter to a fountain at midnight. They then pray to St Andrew to give them a glimpse, a sneak preview if you will, as to who their future husband will be. Then, according to a poorly edited Wikipedia page;
"St Andrew is invoked to ward off wolves, who are thought to be able to eat any animal they want on this night, and to speak to humans. A human hearing a wolf speak to him will die".
There are a few variations on the St Andrew's Day "find a husband" theme throughout the world, all involving one form of random selection and pure chance. Whether it's pouring dough balls, molten lead or candle wax into water to determine a match, we just hope they live happily ever after.
Happy St Andrew's Day everybody!!
comments powered by
Source: www.currencyfair.com
RELATED VIDEO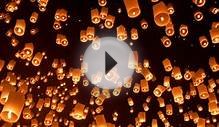 Holidays & festivals around the world (besides Thanksgiving)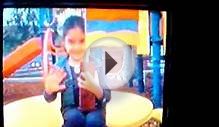 Holidays Around the World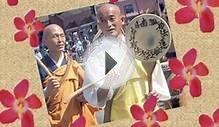 Winter Holidays Around the World.m4v
Share this Post