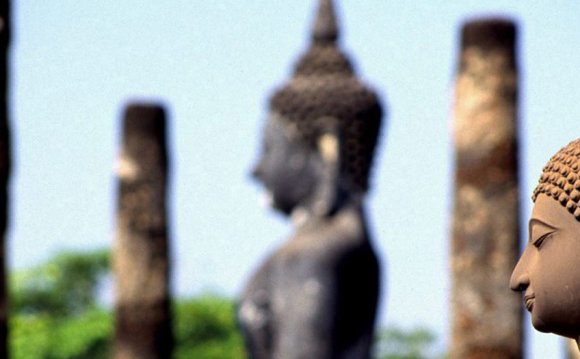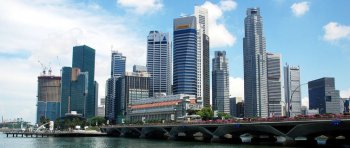 Itinerary
Day 01 : Singapore - Arival :
Arrive Singspore - You will be met an escorted to your hotel Check in - Free at leisure, you can head out to experience Singaporean cuisine with your group. Although Singapore has a few areas untouched by modernisation, wandering the streets of Little India and Chinatown is a great way to see the old parts of the city.
Day 02 : Melaka :
Breakfast, then start a short bus journey takes us to the old port town of Melaka where you can wander the streets and absorb the atmosphere and heritage of this historically important maritime town. With the beginning of trade with China in the early 15th century, Melaka rapidly became the most important trading port in South East Asia. Chinese traders were followed by those from India. With them came Islam and soon the Melaka sultans ruled the largest empire in Malaysia's history. Successively the Portugese, Dutch and British arrived in search of trading wealth. While the effects of recent economic growth is apparent, Melaka remains one of Malaysia's premier destinations. There are temples, churches and mosques, museums and forts to explore. You will also experience a taste of old Asia with a trishaw ride around the streets of old Melaka. Approx travel time:Singapore to Melaka by public bus: 4.5 hours . Meals : Breakfast
Days 03-04 : Kuala Lumpur :
Arriving in Kuala Lumpur at lunchtime by public bus, we have ample time to see the city's impressive architecture and experience the fascinating cultural mix that gives this city such a uniquely cosmopolitan feel. A guided tour of the city's sights will give you a great insight into the capital. The evening is best spent at the night market sampling different cuisine and bargain hunting among the stalls. Don't forget a visit to the Petronas Towers, the tallest twin towers in the world.Approx travel time: Melaka to Kuala Lumpur by public bus: 2 hours . Meals : Breakfast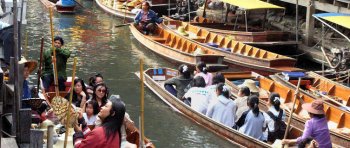 Days 05-06 : Cameron Highlands :
On the morning of day 5 we head for the hills. The Cameron Highlands hill station is one of Malaysia's most famous. Established in 1885 by William Cameron, a British surveyor, the hill station is famous for its tea plantation and strawberry farms. On Day 6 you will take a full day excursion. The Rainforest Expedition includes seeing the Rafflesia, the world's largest flower (depending on season), a visit to an Aborigine Village, a blow pipe hunting demonstration, a 1-2 hour jungle trek, swimming at a waterfall, visiting a tea plantation and a reptile farm.Approx travel time:Private vans from Kuala Lumpur to Cameron Highlands: 6 hours. Meals : Breakfast each day .
Day 07 : Penang :
On the morning of day 7 we take minivans northwards to the island of Penang. The original Chinese atmosphere of the island still exists today, making it a fascinating place to explore. In your free time you may want to take a bicycle rickshaw tour to meander through the streets of Georgetown, take a funicular railway to the top of Penang Hill, see the colourful bazaars of the night markets or visit some of the many Chinese temples.Food is also a treat in Penang with an impressive variety, from Chinese to Malay and Indian.Estimated travel time: Private vans from Cameron Highlands to Penang: 4 hours . Meals : Breakfast
Days 08-09 : Langkawi :
Langkawi Island 'The Jewel of Kedah' is the largest and one of only 2 inhabited islands of the 99 that make up the Langkawi Archipelago. Fringed by magnificent white-sand beaches, shrouded in lush tropical jungle and designated a UNESCO 'World Geopark' for it's ancient topography, Langkawi supports a rich blend of both Thai and Malaysian culture and food.Take the Langkawi Cable Car to the top of Gunung Mat Chinchang for astounding views and the Langkawi Skybridge. Visit Museums, swim in the Telaga Tujuh Waterfalls or just relax on the magical beaches. Approx Travel Time : Ferry from Penang to Langkawi: 3 hours. Meals : Breakfast each day .
Days 10-12 Krabi / Ao Nang :
The Ferry winds its way through the magnificent islands of the Archipelago arriving at the Thai port of Satun. From there you travel by bus and songthaew to Krabi Province on the beautiful west coast (approx. 3 hours). You will soon discover why Thailand is so famous for its unspoiled beaches.Our guesthouse is in Ao Nang, close to the beach and provides a perfect spot to mellow out and relax. Weather permitting, you can take a longtail boat out to some of the beautiful islands and snorkel the reefs that have made southern Thailand so famous.Your tour leader will fill you in on all the other interesting options - such as sea kayaking and rock climbing - that are available in the area. This is the perfect place to get active or simply chill out and relax . Approx travel time : Ferry Langkawi to Satun: 1.5 hours.Bus from Satun to Krabi : 3.5 hours.On Day 12, the accommodation is an overnight sleeper train. Beds are dormitory style, with bunks on two layers along the side of the train carriage. There are curtains along each bunk for privacy. Your luggage will be accessible during the journey. The train has air-conditioning and clean bedding is provided for each bunk. There are both western style and asian style toilets at the end of each carriage. Food and drinks are served on the train but you can always bring your own food from the shops and restaurants in the train station. Approx travel time : Surat Thani to Bangkok: 13 hours. Meals : Breakfast each day
Source: www.summit-tours.net
Share this Post