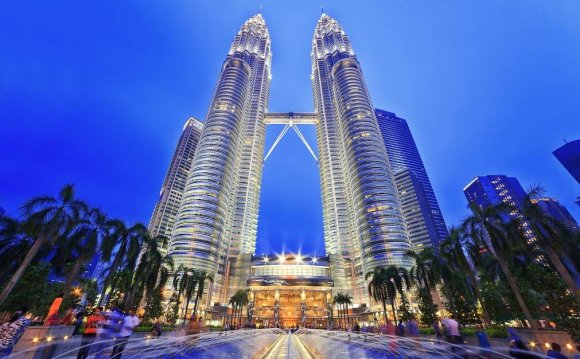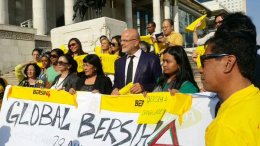 Protesters gather for the Bersih 4 rally in Mongolia. – Global Bersih Twitter pic, August 29, 2015.As protesters gather in Malaysia, Australia and other parts of world to participate in Bersih 4, the rally was a no-go in Singapore, Thailand and China.
The Singapore police issued a warning against any gatherings in support of Bersih 4, reminding the public that any assembly without a police permit was illegal and was an offence under the Public Order Act.
This afternoon, Global Bersih tweeted that the rally was a no-go in the Thai capital of Bangkok.
"Attention, BANGKOK: #Bersih4 gathering has been CANCELLED on advice from the Thai police and army. Bersih at home then. Hidup rakyat!" the tweet read.
On its Facebook page, Global Bersih also expressed disappointment that its Bangkok rally had to be cancelled.
It also shared an update from its city coordinator, who informed the group, that it had been visited by the police and the army.
"We were visited by the Thai police and army (they knew this in advance and we don't know how), we were told to cancel the event and we decided to do so.
"All the best to everyone, Bangkok Malaysians.
"Please send your love to our city coordinators in Bangkok who tried to organise a peaceful gathering there despite the circumstances. We want our Malaysians to be safe, first and foremost, " the post read.
Less than two weeks ago, Bangkok was shaken by a bomb blast at its Erawan shrine. The explosion killed 20, including five Malaysians from a Penang family holidaying there, and injured over 100 people.
Meanwhile in China, Bernama reported that the Malaysian ambassador Datuk Zainuddin Yahya told Malaysians there to stay away from the rally.
He reminded them that the permission of Chinese authorities were required for gatherings like Bersih 4, otherwise it would be deemed illegal.
But there had already been pictures showing people gathering at a building in Suzhou, China, in support of Bersih 4. The people had taken a group photo, which had been shared via Twitter and Facebook, in their yellow shirts.
In Hong Kong, hundreds had also turned up in support of Bersih 4, according to a tweet by mohamm.eddki88557474.
The Twitter user posted several pictures showing a large group in yellow. One photo showed them outside the Malaysia Building on Gloucester Road in Wan Chai.
Global Bersih had also shared photos showing those in Hong Kong gathering under local police presence.
Meanwhile, the Bersih 4 rallies have taken place elsewhere without any untoward incidents.
It went smoothly in major cities in Australia and New Zealand, where thousands of Malaysians and their friends gathered to show solidarity with protestors in Kuala Lumpur, Kuching and Kota Kinabalu.
The 34-hour rally, which starts today, is demanding reforms in the election system, governance, freedom to protest, parliamentary democracy and the economy, as well as showing unhappiness with the government leadership, which is facing severe criticism over scandals like the 1Malaysia Development Berhad. – August 29, 2015.
Source: www.themalaysianinsider.com
RELATED VIDEO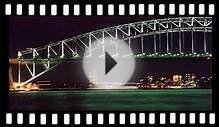 Thailand, Malaysia, Singapore, Australia and back to ...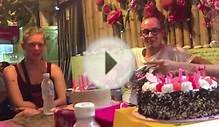 Backpacking Singapore - Malaysia - Thailand 2013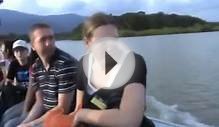 Singapore - Malaysia - Thailand - Philippines
Share this Post