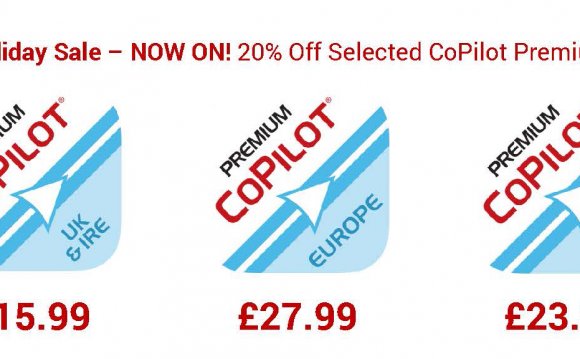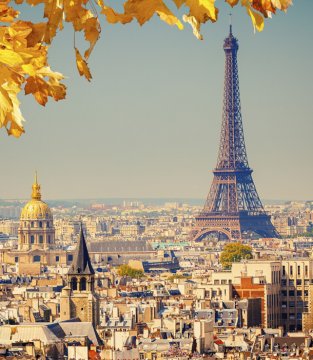 With not one but two May bank holidays coming up, if there's a time in the year to take a short city break, it's now. But where to jet off to? With our top 5 European city breaks perfect for a long weekend, the search stops here. Will it be a bike tour in Amsterdam, starry evenings in Paris, a stroll along the beach and a walk in Park Guell in Barcelona, rosé wine in Lisbon or beer and moules frites in Bruges?
Choose your favourite, grab your passport, pick up your sun hat and away you go...
CLICK ON PHOTOS FOR FULL GALLERY
Paris
Affectionately known as the City of Lights, Paris attracts some of the world's biggest stars such as Beyonce and Jay Z, Halle Berry, Gwyneth Paltrow and, of course, the Beckhams.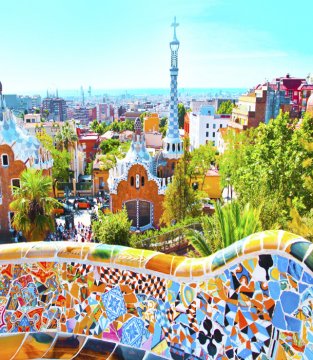 But Paris isn't all about celeb spotting – one of the world's most aesthetically pleasing cities, Paris' riches are unsurpassed. Whether you want to visit well-known sights such as the Eiffel Tower and the Louvre, or explore the bohemian and arty side of the city that lies in the small streets, Paris has a wealth of things to offer. Don't fancy taking a plane? Go for the Eurostar instead.
Barcelona
May is one of the best times to visit this stunning Spanish city. A short trip over the May bank holiday allows you to avoid the summertime crowds, meaning you'll have a spot on the beach and can stroll along Las Ramblas and admire Gaudi's marvellous designs at leisure. Must-sees: the unfinished Sagrada Familia and the famous Parc Guell. A number of lowcost airlines fly London – Barcelona. Prices start from about £100.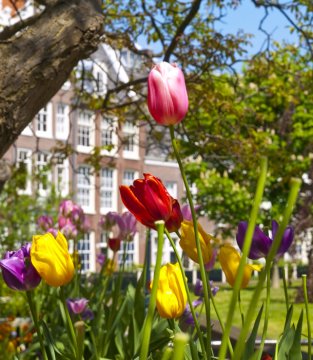 Amsterdam
A flight to the Dutch capital takes just an hour from London. Take a bike tour and visit many of the fine museums on offer – a trip to the Rijksmuseum is a must, while the popular Van Gogh Museum houses more than two hundred paintings by Vincent.
Lisbon
Lisbon's overwhelming charm lies in its customs and rich history. Recognised for its unique Fado music tradition and delectable taste in Portuguese pastry, the spectacular hilltop vistas and seaside views are just moments away from the gentle buzz of the city's bright lights.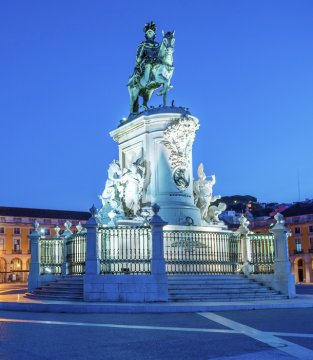 Have the best of both worlds on a city break like no other. Window-shop in designer heaven Chiado, stroll through the Old Quarter's historic cobblestone streets and watch the winding bright yellow trams. Or journey slightly further for endless white sands and unspoiled beaches in Cascais.
Bruges
Explore the fairytale city's canals by boat or take part in the 'Inside Bruges trail', 29 April – 3 May, wandering through the old cobbled streets and architecture. On 1 May you can even check out the alcoves in Koningin Astrid Park while rocking out to the Red Rock Rally, a free annual rock concert in the park. There's no better time to enjoy this beautiful medieval town.
Source: www.hellomagazine.com
RELATED VIDEO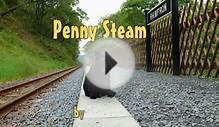 Vale of Rheidol Railway Spring Bank Holiday 2014 Part 2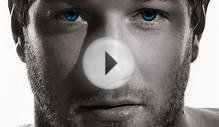 2014 Bank Holidays Martin Luther King Jr. Day: Are banks ...
London City (in Second Life) Late Spring Bank Holiday 2014
Share this Post