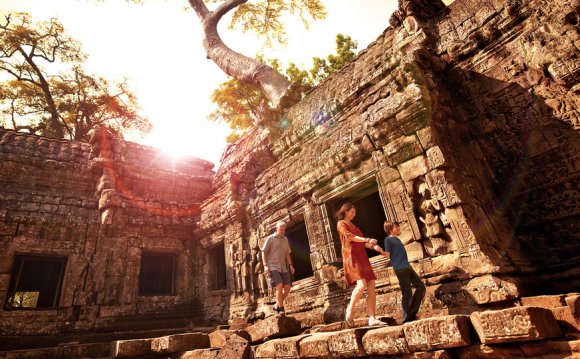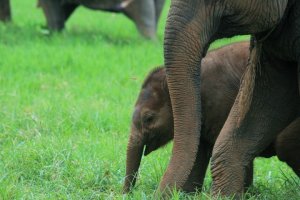 A two-week tour in Laos and Cambodia will showcase the best each country has to offer, from sparkling waterfalls and World Heritage listed towns in Laos to the incredible temples of Angkor and tranquil countryside in Cambodia.
The best time to visit Laos and Cambodia is the dry season from November to March. Many travellers prefer the wet season, as the afternoon rains are brief and rarely affect touring. The advantages of lower prices and fewer tourists make a Laos and Cambodia tour even more rewarding. See our latest traveller reviews of Thailand and Laos here.
2-week Laos and Cambodia Itinerary
Day 1: Chiang Rai
Chiang Mai Elephant Sanctuary
Chiang Rai is the gateway to the Golden Triangle, the region where Thailand meets Laos and Burma, and home to some of Thailand's most picturesque scenery and colourful hilltribes.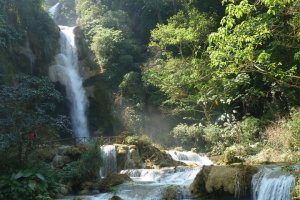 Day 2: Pakbeng
A short drive from Chiang Rai, Thailand meets Laos at Chiang Kong on the mighty Mekong River. Cruise down the river for six to seven hours past rural villages and seen the daily life of the laid-back people of Laos. The simple market town of Pakbeng is sure to charm with its frontier spirit and friendly locals.
DayS 3-5 Luang Prabang
Kuang Si Falls, just outside Luang Prabang
A full-Day journey past sleepy riverside villages will bring you to sparkling Luang Prabang. Stop at Pak Ou caves to see thousands of Buddha images within. Rise early one morning to witness countless saffron-robed monks collecting alms, an age old tradition. Outside of town, don't miss a swim in the turquoise pools of Kuang Si Falls, stopping at the Traditional Arts and Ethnology Centre on the way. In the evening wander the mostly car-free streets and try some of the French or local cuisine, or learn to cook it yourself at Tamarind.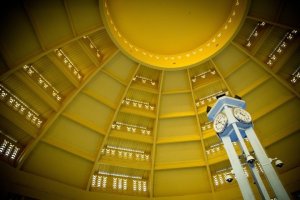 Day 6-7 Vientiane
Fly to Vientiane, Laos' tranquil capital. Vientiane's old-world atmosphere belies the cities recent development. A visit to Vientiane is not complete without seeing Wat Sisaket, the city's most beautiful and oldest temple, and Wat Haw Phra Kaew across the road, now a religious museum showing fine works of art. Don't miss Pha That Luang, a national monument representing Buddhism and the Laotian monarchy and the National Museum.
Day 8-9 Phnom Penh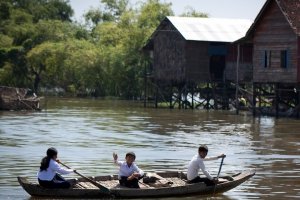 Phnom Penh's art deco central market.
Fly to Phnom Penh and explore the markets and boutiques of this reinvented capital. Visit the Art Deco Central Market, built in by the French in 1937. Discover Khmer history and art at the National Museum and visit the Royal Palace, known for its Silver Pagoda with a floor lined with thousands of silver tablets. Phnom Penh was ravaged by war in the 70s. For an insight into the horrors of the Pol Pot era visit the chilling Tuol Sleng Museum of Genocidal Crimes and the Killing Fields of Choeung Ek.
Day 10 Kampong Thom and Sambor Pre Kuk
Drive through the enchanting Cambodian countryside to Kampong Thom. On the way you could stop at Kampong Leung known for its silver and metal-ware or Santuk known for traditional silk production. The busy market at Skuon is the perfect place to try the local specialty – fried spiders. The temples ruins of Sambor Pre Kuk are some of the oldest in Southeast Asia, and are off the tourist trail.
Source: www.insiderjourneys.com.au
RELATED VIDEO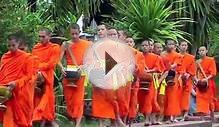 Private Tours to Vietnam, Cambodia, Laos & Myanmar | Focus ...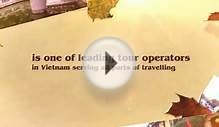 Vietnam Tours, Laos Tours, Cambodia Tours, Myanmar Tours ...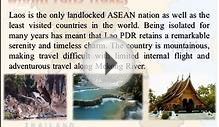 Tour Operator in Vietnam, Thailand, Cambodia, Laos Myanmar
Share this Post