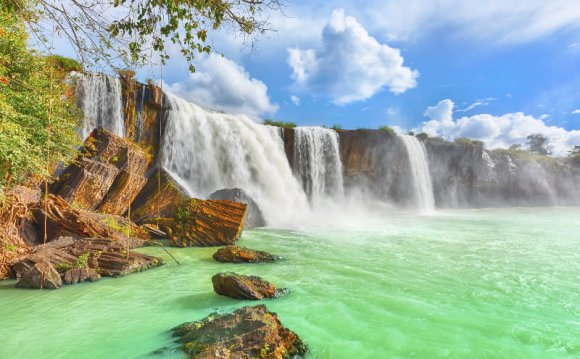 Cambodia and Vietnam budget holidays: the story of this holiday company
In 1989, when Bruce went travelling after university, he realised he had limited options, backpacking or a resort stay. Returning to Canada, he created a company bridging the gap, offering young professionals an affordable way to immerse themselves in different cultures. Today, you are helping to fund their charity work across the globe. The company covers administrative costs for their 35+ projects worldwide, meaning that 100% of donor funds go towards helping communities. An average of 10 travellers on every trip ensures that local impact is limited, the community reaps the benefits all without changing their way of life. Company staff in more than 38 countries adhere to Bruce's original business model of sustainability and happiness.
Environment
Low Impact Transportation: This trip gives you the chance to try out the local bus from Siem Reap to Phnom Penh, overnight sleeper trains from Saigon to Nha Trang, Nha Trang to Danang and Hue to Hanoi, you also will have the option to do a cyclo ride around the center of Phnom Penh and using the local tuk tuks to get around in Phnom Penh and Siem Reap. Getting around as the locals do not only allows you to experience the culture on a deeper level, but the same way it is at home, using public transport is the most sustainable way to go – after walking and cycling of course! Supporting local culture and businesses: There are a multitude of opportunities to support local businesses and immerse yourself into the culture of Indochina on this trip. From the colourful markets to the bustling food stalls and cafes, the choices for eating and handicrafts are endless and the money is staying in the local economy - a vital way for tourism to make a positive impact. Activities that take you to markets, locally-owned restaurants, locals' homes and villages are vital to the local peoples' ability to truly benefit from tourism.
Community
Our style of trip, travelling, eating and staying with the locals, puts you right at the heart of the culture in Lao, Vietnam and Cambodia. In Siem Reap on day two we will have an included local meal either at New Hope Cambodia (Planeterra project) or in a small village outside Siem Reap. In Vietnam we will enjoy some of the local food, sitting on small plastic chairs on the side of the street or café da, Vietnamese ice coffee or if you like join in with the locals drinking Bia Hoi (cheap fresh beer also served on the street or in small local shops). Chatting with the locals will give you an amazing insight in local life. It may not be apparent that learning about and respecting other cultures is part of being a responsible traveler, but we believe that this discovery is a natural way for people of all backgrounds, nationalities, and religions to interact and learn from each other, fostering peace and understanding. And it's just plain fascinating!
Support World Heritage: On this trip there are numerous opportunities to visit important heritage sites on foot or by bicycle such as the famous temples of Angkor, Hoi An old town, the Citadel in Hue and the old quarter in Hanoi. We also visit the limestone karst mountains in Halong bay by boat, among others. Celebrating world heritage is an important way to participate in sustainable tourism. Many world heritage sites are designated for protection so that all the world's people can share in these fascinating and historical wonders for generations to come
Other optional unique experiences on this trip that allow you to support the local economy and learn about Cambodian and Vietnamese culture include: A boat tour up on Tonle Sap lake in Cambodia to see how local people live on the lake either on floating houses or on houses on stilts, boat trip in Shianoukeville, boat trip on Mekong and motor bike tour in Chau Doc, bike ride in the country side of Hoi An exploring the Vietnamese life outside the city, having lunch in a local family's home. Or why not do a photo tour either in the morning or afternoon and get close to the locals and learn more about using your camera. Amazing day on a motorbike exploring both Hue city and the country side around. Get up early in the morning in Hanoi, Ho Chi Minh City or Phnom Penh and see the locals doing exercise, and if you like join in.
Source: www.responsibletravel.com
RELATED VIDEO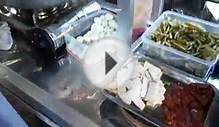 Street Food Vietnam. CHEAP Fried Rice in Ca Mau 2014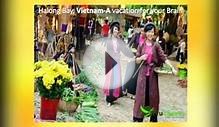 Book a Holiday to Vietnam Travel - VivuTravel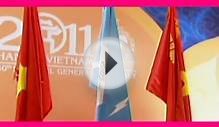 Holiday to Vietnam | www.LuxuryTravelVietnam.com
Share this Post