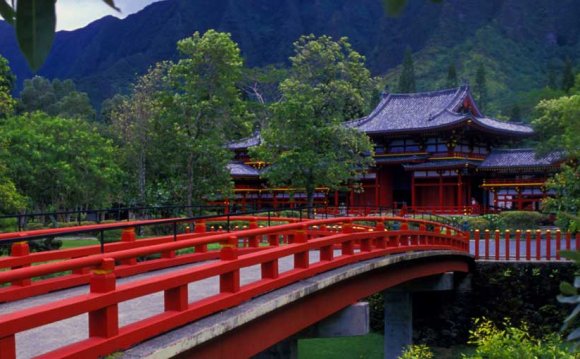 If you fancy a day away from the neon, catch the train to Kamakura where you find a lovely country setting with many shrines and the Big Buddha to visit.
Best time to visit is either spring or autumn. Avoid summer (too hot and humid) and Christmas when Tokyo closes for a week. Japan is still very much a cash society so back up your credit card with lots of yen.
Rail's the thing
Walk the Old Post route from Magome to Tsumago in the Kiso Valley. It's an easy stroll. We stayed in a traditional guesthouse. You only need to carry a small rucksack as luggage can be sent on using Takkyubin delivery service – efficiently and at reasonable cost.
The Japanese do not expect tips but would really appreciate small gifts, beautifully wrapped. They like Earl Grey tea, which is light and easy to bring from Britain.
Count on experience
I would suggest you stay in some of the less popular/touristy cities. Locals are invariably very helpful, perhaps responding to the fact that you have made the effort. Try Kanazawa for crafts and the castle, where we enjoyed a first-class tour from a voluntary English-speaking guide; Sendai, where the service in the old-style department stores was superb; Hakate, where the city was excellent for just strolling around. With the rail system all are easily accessible and you have a chance to see the countryside. Being taught to count in Japanese by a three-year-old on the train just put to shame my lack of Japanese. As for the lavatories – mechanisation taken to a new level. A visit to Japan is not a holiday, it's an experience.
Off the beaten track
Away from tourist trails, I would recommend a trip to Okayama for the temple and Kurashiki for the traditional canal-side museums and craft sellers making unique wood, leather garments and stone ornaments in the traditional way.
Hiroshima is fascinating for its history, museums and, surprisingly, the warm welcome of the Japanese who you join there. Ringing the Peace bell gave me, as an Englishman, great joy that all seems to be forgiven for one of the most terrible acts of the Second World War.
Yokahama has a modern feel but traditional boat trips around Tokyo bay, can be made without pre-planning and the vast array of different restaurants enlivens the visit in any season.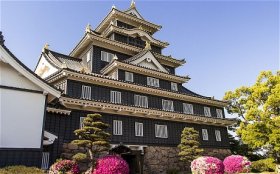 Okayama
Beware of school exam times when visiting the major cities as budget accommodation is impossible to book.
Visits to Tokyo Motor show or Disneyland Tokyo can be rewarding experiences for the well travelled as they are so different from those in Europe.
Sure about sushi
The range of foods and eateries is vast. The best "at a glance" book for the what's and how's plus dos and don'ts is Squeamish about Sushi by Betty Reynolds (published by Tuttle) – an illustrated guide to the pleasures and pitfalls of dining in Japan.
Jeanette Davidson, Edinburgh
Garden guide
I visited Japan with the Japanese Garden Society (jgs.org.uk) in 2010 and we stayed in two centres, Kyoto and Okayama. A day-trip by train from Okayama took us to Matsue, where we hired taxis to Yuushien Garden. It consists of a wonderful stroll garden, peony nursery and restaurant. There are waterfalls, ponds, moss garden, teahouse and beautiful planting.
After two hours we returned to Matsue and took a short train journey to Yasugi Station from where a courtesy bus took us to the Adachi Museum. Adachi Kenzo, a wealthy businessman, built up a fabulous collection of Japanese artworks and ceramics, then had a museum built with a surrounding garden in his home town to showcase his collection.
Source: www.telegraph.co.uk
RELATED VIDEO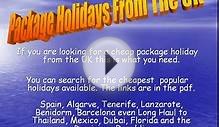 Book Cheap Package Holidays From Uk To Spain, Algarve ...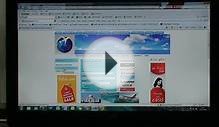 Cheap Holidays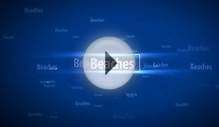 Cheap Holidays from globalholidays.co.uk
Share this Post