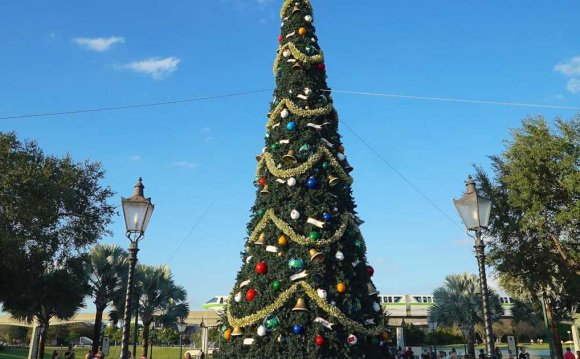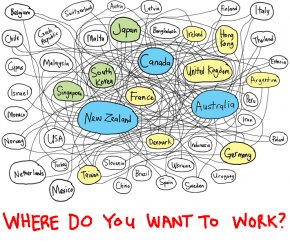 This is a guest post by Roy Marvelous
If there's one piece of advice I could give to any young person interested in working overseas, is to consider applying for a Working Holiday Visa. This is a visa which permits you to work and live in a specific country. It's also your gateway to the world.
The benefits are manifold. allow you to slow travel, to save money, to use your new home as a base for more travel and to avoid large gaps in your resume.
The Working Holiday Visa
This may not be news at all for anyone coming from New Zealand, Australia, Canada, Japan or the United Kingdom. Reciprocal working holiday schemes were established between these countries in the 1980s.
The primary intention of this visa is to promote greater mutual understanding between cultures and to assist travelers in subsidizing their holidays.
And initially this was how most people utilized the visa. They would get casual jobs in bars, hostels and odd-jobs or seasonal work during their travels.
The New Working Holiday Maker
There's also another breed of working holiday maker.
These are skilled professionals with higher education and a few years of experience. Rather than create unwanted gaps in their resume, they seek employment in their field of expertise.
This may not technically be the intention of the visa but from personal experience, once you're hired your employer doesn't care – as long as you still have the legal right to work in the country. I've had working holiday visas for and Canada.
This has allowed me to work in a professional capacity while slow traveling the world. In Canada, my working holiday visa even led to being sponsored for a work visa, and ultimately assisted in me gaining permanent residency.
Why Should You Care?
Working holiday programs are no longer exclusive to only New Zealand, Australia, Canada, Japan and the United Kingdom.
The concept has been so successful that the number of partner countries has been increasing each year, with countries like South Korea, Singapore, Argentina, Hong Kong and many European countries, initiating programs of their own.
As of writing, the three countries leading the charge are Australia (37 partner countries), New Zealand (38 partner countries) and Canada (31 partner countries).
We would suggest Dubai Tour Packages.
Want to work in Australia?
You can if you are from:
United Kingdom, Canada, Netherlands, Japan, Ireland, South Korea, Malta, Germany, Denmark, Spain, Sweden, Norway, Hong Kong, Finland, Cyprus, France, Italy, Belgium, Estonia, Taiwan, Argentina, Bangladesh, Chile, Indonesia, Iran, Malaysia, Thailand, Turkey, USA.
Want to work in New Zealand?
Argentina, Belgium, Brazil, Canada, Chile, Czech Republic, Denmark, Estonia, Finland, France, Germany, Hong Kong, Ireland, Israel, Italy, Japan, South Korea, Latvia, Malaysia, Malta, Mexico, Netherlands, Norway, Peru, Poland, Singapore, Slovenia, Spain, Sweden, Taiwan, Thailand, Turkey, United Kingdom, USA, Uruguay.
Want to work in Canada?
Australia, Austria, Belgium, Chile, Costa Rica, Croatia, Czech Republic, Denmark, Estonia, France, Germany, Hong Kong, Ireland, Italy, Japan, South Korea, Latvia, Lithuania, Mexico, Netherlands, New Zealand, Norway, Poland, Slovakia, Slovenia, Sweden, Switzerland, Taiwan, United Kingdom, Ukraine.
(Don't see your country listed? Don't give up hope. Check out Swap, Bunac, AIESEC, Sasts, Camp America or New Zealand's Silver Fern Visa for alternative options)
But wait, what's the catch?
The main one is age. Most programs require you to be between 18-30 (sometimes up to 35). Yes there are a few more rules and they do seem to change all the time.
Often, the changes seem to benefit the working holiday maker but in the case of the United Kingdom's Youth Mobility Scheme, the rules seem to change on a whim. (One year, you could live and work for up to 24 months, and then they only allowed you to work for 12 out of 24 months. Now it's back to 24 months but with less partner countries.)
The rule of thumb is that each partner country negotiates a separate agreement, therefore the rules and annual quotas are often completely different. (They may not even reciprocate the program in the same manner.)
For example, the International Experience Canada visa is for unlimited Australian citizens between 18-30, allowing them to live and work in Canada for up to 2 years. Whereas, the International Experience Canada visa is for up to 2, 500 New Zealand citizens between 18-35 and only allows the 1 year.
It can all get a bit confusing. You usually have to show proof of funds, but sometimes you may even have to provide a police report or medicals or education status or have global health insurance or be resident in your home country when applying.
Make sure to check the requirements carefully before you apply.
Further to this, even when you are granted a working holiday visa, employers may not understand what it is! I went to the Czech Republic in the first year a working holiday agreement was made. During interviews, employers would be lost in translation and be put off by the word "holiday".
In one of my early interviews, a lady actually snapped at me on the phone and said "This is a job, not a holiday" and promptly slammed down the phone. After that, I referred to my visa as a 1-year work visa and no further questions were asked about it.
Don't forget to research what sort of tax you will be liable to pay and if you are entitled to receive any back. A lot of people overpay tax without realising it. You could be due tax back if you worked abroad or were taxed incorrectly or perhaps didn't work for the full year. TaxBack.com can check out your details and tell you for free what you're owed. They provide tax refunds for 16 countries worldwide including Ireland, the US, Australia, Canada and New Zealand.
OK I'm Sold. How Do I Get Started?
For more information, here are just a few country-specific pages:
You can also contact the foreign embassy/consulate for your home country, to see what programs they have available. You never know, a new working holiday agreement may be in the works.
Final Thoughts
Before you get put off by all the variables, consider this: A working holiday visa is perhaps the easiest work visa to get. Even easier than getting a visa to or
Apart from the age requirements, the barriers-to-entry are incredibly low.
For example if you want to apply for a regular work visa in a foreign country your employer often needs to prove that they advertised the job for a specific length of time and that no suitable candidates were found.
And even if you're granted the visa, you are most likely bonded to that specific employer. A working holiday visa permits you to practically work for anyone, in almost any industry.
Now for the most important question: which country do you want to work in?
Want more tips about working holidays?
Bio: Roy has been a perpetual traveler since 2004 and seems to reinvent his life every few years. Read about his adventures at roymarvelous.com and connect with him on twitter.
47 Share on Twitter
Source: www.ytravelblog.com
RELATED VIDEO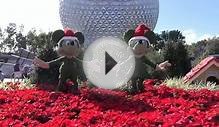 Epcot Holidays Around The World 2015 Decorations Overview ...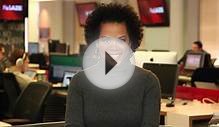 Hot List: Food Holidays Around the World!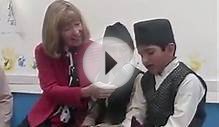 Holidays around the world
Share this Post