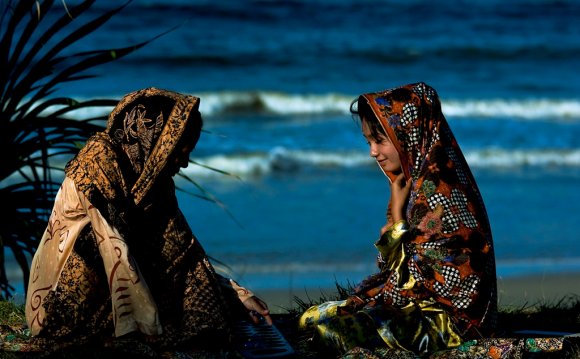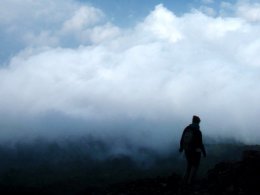 Scale the peaks and trek the rice-terraced landscape of Southeast Asia!
Trekking. It needs no special equipment, no learnt skill, just a little stamina and perhaps a local guide. The moment you step outside your door in Southeast Asia there are incredible sights waiting to be seen, just a short walk from the main tourist path. Escape the crowds by clambering up mountains, foraging through jungles, peering into volcanic craters and scampering around the waterfalls to get to the local beauty spots, peaceful and deserted.
Trekking the misty volcanoes of Indonesia…
Volcano Trekking in Indonesia
One of the most exciting and otherworldly trekking adventures has to be to tackle some of Indonesia's spectacular volcanoes, their steaming, gurgling crates rising high into the wispy clouds. In a country that holds the title for having the most active volcanoes in the world (129), Indonesia boasts incredible landscapes to explore. In East Java, popular climbs start from Yogykarta and head to the summit of Mount Semeru or Mount Bromo. Holding the title of most photographed active volcano in the World, Mount Bromo is Indonesia's most popular volcano and stands about 2000m high. It's name comes from the Javanese pronunciation of Brahma, the Hindu creator God.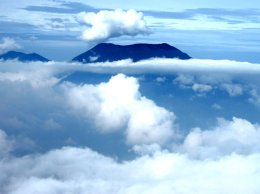 Locals believe that throwing offerings into the crater will bring them good luck, despite the danger of such proximity! In January 2011 a two kilometer exclusion zone was implemented surrounding Mount Bromo, due to it's recent activity. Expect an ash fall if you stay close by!
In Sumatra, Gunung Sinabung can be climbed from Berestagi, whilst Mount Singgalang and the recently erupted Mount Merapi, can be tackled from Bukittinggi. Treks tend to start in the early hours of the morning so that you reach the peak in perfect time for sunrise to be rewarded with magnificent and dramatic views. Gunung Rinjani on the island of Lombok is Indonesia's fifth highest peak. Standing at 3, 727 metres, the volcano can be climbed in three days and is a tough physical challenge for trekkers. Gunung Batur and Gunung Agung on the holiday island of Bali are easier climbs and can be tackled in a day.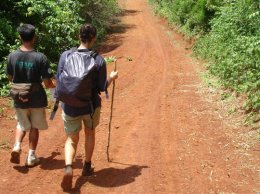 Ascending through steamy sulphuric moonscapes that offer a glimpse into a pre-historic era, when the earth was being molded by the fiery, lava-spewing giants makes for a surreal trekking experience.
Mount Merapi, Indonesia
Reach the peak of Mount Kinabalu, Malaysia
And for those of you looking to bag South East Asia's peak, you may be thinking of heading to Malaysian Borneo to take on Mount Kinabalu? However, despite what people think, Kinabalu (4, 094 metres) is actually only the fifth highest mountain in South East Asia, with Burma's Hkakabo Razi (5, 881 metres) clenching the top spot. However, much more accessible is Kinabalu, which can be summitted in two days from the town. People of all ages take on the mountain each year and there are many tour companies based in Kota Kinabalu that will guide your way up the mountain. Ascending through the clouds looking out over magical landscapes, it is easy to see why mountains have long been thought of as the home of the Gods in many cultures and are the source of myths, legends and spiritual folklore.
Trekking in Luang Prabang, Northern Laos
The laid-back town of Luang Prabang in Northern Laos provides the perfect base from which to explore the surroundings and get an insight into the lives of the Khmu hill tribe people. Follow the Mekong River and perhaps even take a ride in a boat when your legs gets tired. Be sure to visit the Kouang Si Waterfalls, with their stunning turquoise waters and feet nibbling fish.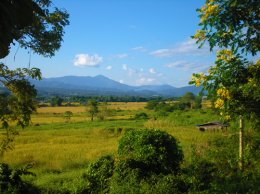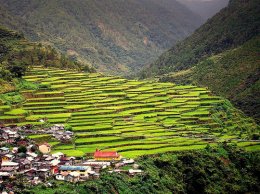 More:
Source: southeastasiabackpacker.com
RELATED VIDEO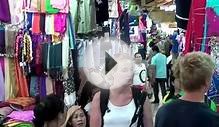 South East Asia Trip 2014: 21 Saigon 1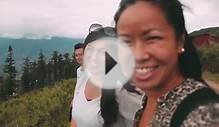 SOUTH EAST ASIA TRIP | VIETNAM, CAMBODIA, THAILAND, HONG ...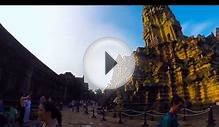 South East Asia Trip (Thailand - Laos - Vietnam - Cambodia)
Share this Post