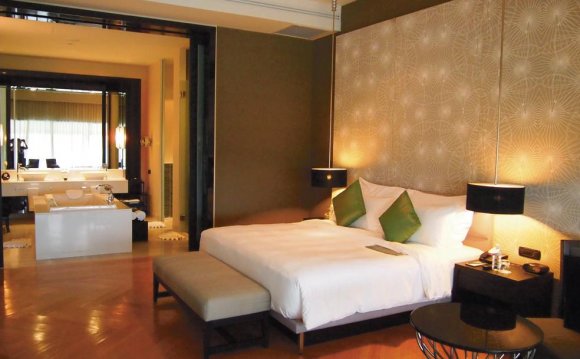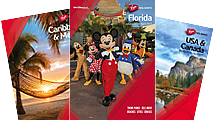 Adults(18+)
Children(2 - 17)
Infants(under 2)
Room 1
Child ages on date of departure:
Room 2
Room 3
Room 4
Going to: Leaving on:
How many rooms?
To book online please select a maximum of 9 passengers, to book 10 adults or more please call this number 0344 557 3978
» Please enter all child ages below
Who's going?
» There must be 1 adult per infant travelling, please adjust your passenger numbers.
Thailand late deals
I would like to see late deals for stays of:
[ResortName]

[HotelName]

[DepartureDate]
[DepartureAirport] [StaticPax] [Duration] nights

fr £[Price]pp

More info
Please wait…
No deals available for your selected duration.
Prices shown are per person, based on [PartySize] sharing.
Events calendar
Jan - Bangkok International Film Festival
Feb- Chinese New Year
Mar – 11th Makha Bucha – celebration of Buddha's first sermon to his disciples. (National Holiday)
Apr – 13/14/15th Songkran – Traditional Thai New Year, generally celebrated as a water festival. Celebrated on the 13th when the streets downtown are full of revellers, prepare to get wet.
May – 1st Labour Day (National Holiday), 5th Coronation day celebrating the day in 1949 when the current king was crowned. 24th Visakha Bucha Day which is the holiest Buddha day and celebrates the birth, enlightenment and entry into Nirvana of the Buddha.
Jul – 22nd Asanha Bucha Day, 23rd Khao Phansa, this day marks the beginning of the Buddhist 'lent' period.
Aug - The Queen's Birthday
Oct – 23rd Chulalongkorn Day (One of Thailands most revered Kings). This is a Public Holiday. 14th Ork Phansa marks the end of Buddhist Lent.
Nov – 18th Loy Kratong (Not a National holiday) but an evening when Thais pay respect to the goddess of the waters by floating candlelit offerings on any of the waterways around the Kingdom.
Dec - 5th The King's Birthday
Please note: all events listed are for helpful information only and many are subject to entrance fees and/or prior reservation, and may be cancelled at any time. Please check with the relevant tourist office if you need further information on these or any of the other events in this region.
Additional info
Direct Eva Air flights to Bangkok departing daily except Mondays from London Heathrow. Onward flights to Phuket, Krabi, Chiang Mai and Chiang Rai are operated by Thai Airways. Onward flights to Koh Samui and Koh Chang (Trat) are operated by Bangkok Airways.
For even more flexibility, call us for options to fly with Thai Airways International (direct), KLM via Amsterdam, Emirates via Dubai, Malaysia Airlines via Kuala Lumpur, Singapore Airlines via Singapore or Qatar Airways via Doha.
Flight Upgrades - Flight upgrades are available on all airlines, please call us for details.
Flight Time - Approx 11 hours 30 min to Bangkok (direct). Approx 1 hour 20 min from Bangkok to Phuket, Krabi and Chiang Rai. Approx 1 hour 30 min from Bangkok to Koh Samui. Approx 1 hour 10 min from Bangkok to Chiang Mai and Koh Chang (Trat).
Language - The official language is Thai. English is widely spoken in areas.
Currency - Thai Baht (THB)
Time Difference - GMT +7 hours
Visa Requirements - British citizens do not require a visa for stays less than 30 days.
Our brochures
View our brochures online, pick one up in a store near you or pre-order digital copies.
View a brochure
Source: www.virginholidays.co.uk
RELATED VIDEO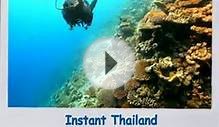 Travel to Thailand with Cox and Kings - Instant Travel Deals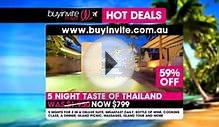 Buyinvite Travel Deal: Thailand & Cambodia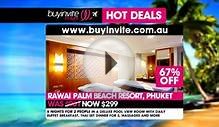 Buyinvite Travel Deal: Thailand & Vanuatu
Share this Post