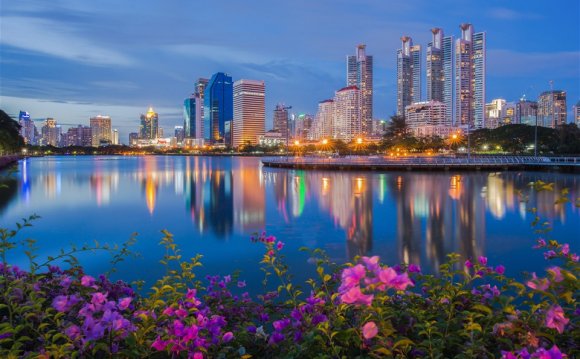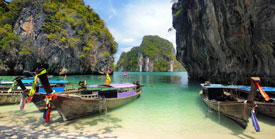 Thailand Adventure Tours
Thousands of less traveled roads, remote wilderness tracks, and great waterways combine to make Thailand a paradise for adventure lovers! Our Thailand adventure tours vary from biking to trekking, elephant safaris to kayaking. All combination of active holidays can be created, incorporating cultural touring or focusing purely on adrenaline. The choice is yours and the options offered by our Thailand adventure package tours are endless!
Sights & Places
The Kingdom of Thailand is home to a varied range of exotic and exciting destinations ranging from the misty mountains of the north to secluded sandy beaches and emerald oceans of the south. An established metropolitan megacity, Bangkok sits centrally and blends the old with new as glittering temples, meandering canals and bustling markets merge with gleaming skyscrapers, fusion restaurants and luxury hotels. Chiang Mai has long been known as the 'Rose of the North', owing to its deep rooted cultural heritage. Located in a valley on the banks of the Ping River, the city is a subdued alternative to Bangkok and for many guests finds a special place in their heart. Thailand's beaches deliver the idyllic characteristics often associated with a tropical paradise. Its southern coastline receives worldwide media attention, luring in visitors from all over to experience spectacular beaches in a welcoming and relaxed ambiance.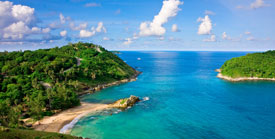 The best time to visit Thailand is from November to February when the weather is dry and the temperatures are not too hot. During these winter months, the temperatures in the far north can drop down to freezing during the evenings, so trekking and camping trips in these areas are not recommended. From March to June the heat returns with temperatures soaring to over 40 degrees Celsius during the day with minimal rain and low humidity. Thailand's rainy season begins toward the end of June and continues until October, generally consisting of a short but sharp downpour in the afternoon. The southern beaches are faced with two weather systems which bring the tropical rains at different times of the year, so it's possible to enjoy Thailand's beaches year-round. From January to September the east coast is sunny and dry, before moving to the west coast from October to April.
MONEYThe currency in Thailand is the Baht, often abbreviated as THB. ATMs distributing Baht and money changers are found throughout the country. Although US Dollars are rarely accepted, most restaurants, hotels and other businesses will accept credit cards. As of Aug 11 : 1 USD = 30 THB

VISASCitizens of 42 different countries can enter Thailand without a visa and be granted a free visa at the airport for a 30-day stay. (NOTE : Overland arrivals only receive a 15-day visa).

ELECTRICITY : Thailand uses 220V (50 cycles per second) but the plugs are not standardized. It is recommended to bring a universal plug adaptor.

DIALING CODE : +66

TIME ZONE : GMT/UTC +7

GETTING THERE & AWAY Bangkok's Suvarnabhumi International Airport is one of Asia's biggest hubs with hundreds of daily flights to worldwide destinations. Chiang Mai and Chiang Rai in the north and Hat Yai and Phuket in the south also have international airports, although they tend to cater to regional flights rather than long-haul.

PUBLIC HOLIDAYS : Thailand's public holidays are regulated by the government with a total of 16 official days observed by banks and other businesses. The Thai New Year, Songkran, in mid-April is the largest annual celebration and the throwing of water and closing of restaurants can hinder travel plans. Other major holidays include The King's and Queen's birthdays (5 December and 12 August respectively) when many businesses close in celebration.

LANGUAGE : The most widely spoken language is Thai, a complicated language with five tones. Beside the numerous hill tribe dialects, other languages spoken include Malay, Lao, Khmer and Chinese. English is widely spoken throughout the country.

- Hello : Sawat dee (kha/krap)

- Thank you : Khop Khun (kha/krap)
Private guides are more costly in Japan when compared to our other destinations, and the self-guiding app provides an innovative solution to avoid these rising costs and allowing clients to travel in a more independent way.
The application is available in 20 cities across Japan already, and it covers 6 main categories; attractions, shopping, restaurants, bars and nightlife, hotels, and other, which are clearly displayed on the home-page.
There are more than 500 points of interest, providing pictures, addresses, distance from current location, the website, opening hours and costs. Everything works offline, and the map in particular proves to be incredibly useful. Furthermore, there's the option of sharing everything on-line, through platforms such as facebook.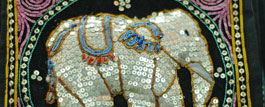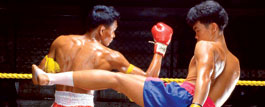 Source: www.exotravel.com
RELATED VIDEO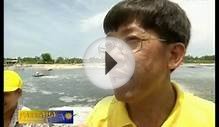 Shrimp Farm, Thailand by Asiatravel.com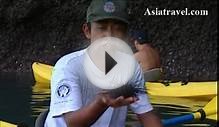 Phang Nga Bay, Thailand by Asiatravel.com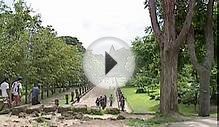 Thailand Culture by Asiatravel.com
Share this Post