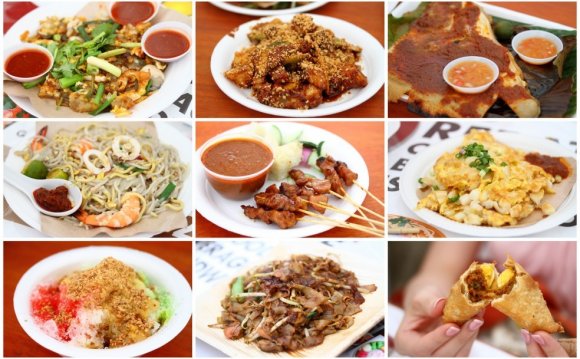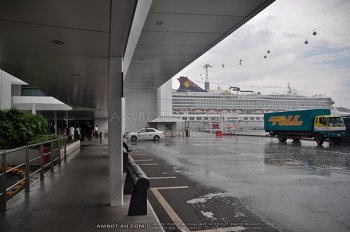 Who says traveling on a cruise is designed only for the more "seasoned" tourist? Disney's Zack and Cody would certainly disagree. Having seen my fair share of "The Suite Life on Deck, " I've always been curious about the experience traveling on a cruise. When I found out I was going to do it for the first time, I did have my reservations. I found out later on thought that "cruising" did have its many upsides.
Superstar Virgo by StarCruises docked at the Harbourfront Centre in Singapore
Harbourfront Centre and VivoCity Mall
We were on the "Fly to Singapore and Cruise to Malaysia" package tour by AirPhil Express. Our shuttle service dropped us off at the Harbourfront Centre cruise terminal. While waiting for our boarding call at 4PM, we had some extra time to explore the Harbourfront Centre and VivoCity Mall.
he others spent their afternoon at the uber cool NG cafe at the National Geographic Store.
Quick visit to the Sentosa Boardwalk. Got curious since it was my first time to discover a way to get to Sentosa Island by foot.
View of Superstar Virgo from VivoCity / Sentosa Boardwalk
Boarding SuperStar Virgo cruise ship
Similar to flight check-ins at the airport, there was also an organized system for boarding the cruise. It basically took two steps: (1) leave luggage at the check-in counters and (2) go through Singaporean immigration counters.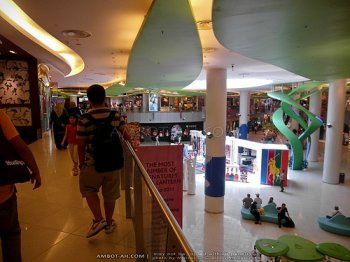 Our bags were delivered straight to our room after boarding procedures
Walk to Singaporean immigration counters. This part took a while. The cruise was full during our visit. It must be a logistic nightmare to accommodate almost 2, 000 people on the cruise. Hiccups like waiting in line are expected.
Finally! Walking up the boarding gate to SuperStar Virgo
SuperStar Virgo by Star Cruises
SuperStar Virgo is operated by Star Cruises, the leading cruise line in Asia and third largest in the world. Our three day and two night cruise aboard SuperStar Virgo took us from Singapore to Port Klang in Malaysia and back. Port Klang is a major entry point to Kuala Lumpur.
Our oceanview room at SuperStar Virgo
Decently sized TB with hot/cold shower … and hair dryer :)
We toured the different amenities of SuperStar Virgo afterwards. I was awed at how big the interiors of the cruise ship were. I didn't expect to see spacious lobbies like their 7-storey "Grand Piazza."
Grand Piazza
Scale model of SuperStar Virgo
Not the actual Captain's wheel, hehe
Casino / Slot machine area
Cozy library and business center
Complimentary gym
Pool area / sun deck
Buffet Food Tripping
The tour package came with six complimentary meals per day at selected restaurants in SuperStar Virgo. There were 11 restaurants on board.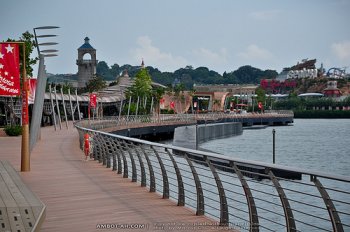 Barbeque Buffet at the pool deck
Complimentary show at The Lido theater. Reflections of Russia was an acrobatic show set to the tune of "Rasputin." Really entertaining but don't expect a cirque du soleil lvel performance.
The pool deck at night
Last glimpse of Singapore before we set sail to Malaysia
Day 2: Day Tour of Kuala Lumpur, Malaysia
The moment we woke up, we were already in Port Klang, Malaysia. Cruising is such a convenient way to travel! We got on one of the "shore excursions" to Kuala Lumpur called "The Asian Melting Pot." Here are the stops we had during the tour of KL:
Independence (Merdeka) Square
The cost of the shore excursions is not included in the packaged tour. You'll have to pay extra if you want to go on these optional day tours. "The Asian Melting Pot" day tour costs S$60 (without meal). The were other shore excursions priced at S$30.
Second Night aboard SuperStar Virgo
We spent our second night with a dinner at the Bellavista Restaurant, a magic show at The Lido theater, and a midnight snack at the Mediterranean.
View of SuperStar Virgo from the Port Klang Cruise Centre
Me at the Port Klang Cruise Terminal
Port Klang is mainly an industrial area. It is located an hour east of Kuala Lumpur.
Lifeboats and the suites at SuperStar Virgo.
Loved the texture of the wooden floorboards!
and these curved passegeways at the ship's hull … nice
Couldn't resist the photo-op.
You can have your Jack and Rose moment here :D the bow is only open when the ship is at the dock
View of the passenger terminal at the Port Klang Cruise Centre
Dinner at Bella Vista Restaurant
Coconut Shrimps on crisp greens with orange-ginger dressing. (sorry for the bad photo … got the white balance wrong).
Pan-fried seabass on sautéed leek & mushrooms. Loved the rich flavor of the seabass.
Latte machiatto parfait. Interesting presentation. Yummy subtle machiatto taste.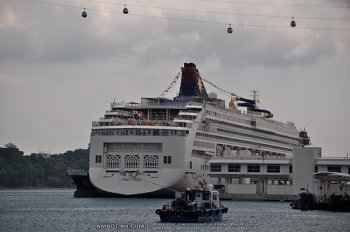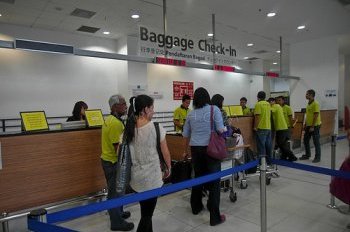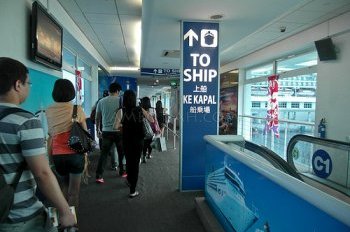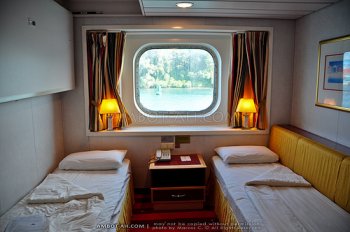 More:
Source: www.ambot-ah.com
RELATED VIDEO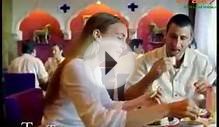 Star Cruises: Superstar Virgo Singapore Luxury Cruise ...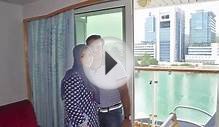 Superstar Virgo Cruise to Redang Malaysia (Part 1)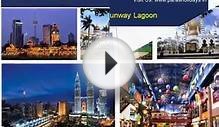 Singapore Malaysia Honeymoon Packages
Share this Post