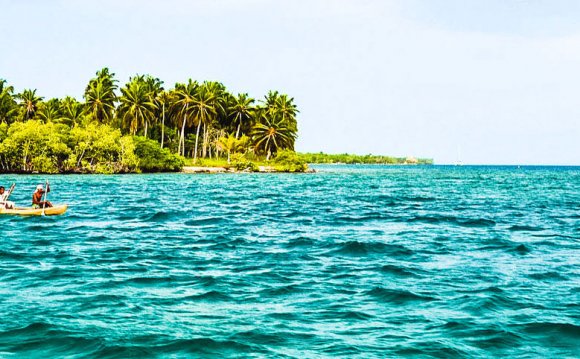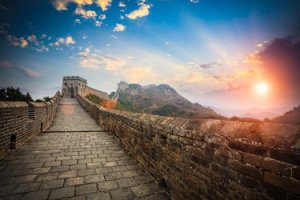 ASIA is an explorer's wonderland that rewards the visitor with the most intriguing travel experiences unlike anywhere in the world. Its myriad of legendary landmarks, striking natural beauty, warm friendly faces and exotic wildlife promises a lifetime of memories.
Each region in Asia uniquely offers a window into its timeless past as it graciously balances ancient traditions with modern society. The modern Asia with its gleaming skyscrapers and futuristic locomotives, world-class dining and dazzling entertainment, over-the-top luxury hotels and incomparable service would gratify any discerning traveler. The traditional Asia with its captivating temples and magnificent architectures, quaint rural villages and charming cobbled alleyways, inspiring cultures and heartwarming hospitality take the term "enchantment" to a whole new level.
Private China Tours & Vacations
A vast country renowned for its ancient civilization, timeless culture, legendary landmarks and alluring natural beauty that offers visitors a lifetime of memories unlike anywhere in the world…
LEARN MORE
Inspiring Japan Tours & Vacations
Mystique is word most of the world describes Japan. It's chic, electrifying, a bit strange even. But visitors from the world over absolutely fall in love with Japan's natural beauty, deep-rooted heritage…
LEARN MORE
Private Thailand Tours & Vacations
Thailand is a holidaymaker's dream that boasts an irresistible combination of striking natural beauty, inspiring temples, heart-warming hospitality, tantalizing cuisine and stunning beaches. There is no place on earth …
LEARN MORE
Private Indochina & Myanmar Tours
Travel on an epic time journey and experience the true essence of Indochina through the lands of unspoiled hidden treasures. Vietnam, Cambodia, Laos & Myanmar each uniquely offers a window into Southeast Asia's timeless past…
LEARN MORE
Private Hong Kong Tours & Vacations
Hong Kong, forever known as the "Pearl of the Orient", a sophisticated, diverse and vibrant metropolis with a tasteful blend of East and West, and a gateway to the Orient…
LEARN MORE
Private Tours of Malaysia & Singapore
Unique is the word that best captures Singapore, a dynamic city rich in contrast and color where you'll find a harmonious blend of culture, cuisine, arts and architecture. A bridge between the East and the West…
LEARN MORE
Private Tours & Vacations of Indonesia
Variety is the spice life and nowhere is this more true than in Indonesia. No two places are alike in unspoiled beauty, art, culture and people. The towering mountains and primitive cultures of Irian Jaya contrast…
LEARN MORE
Private Tours of India & the Himalayas
India is a vivid kaleidoscope of landscapes, magnificent historical sites and royal cities, golden beaches, misty mountain retreats, colorful people, rich cultures and festivities…
LEARN MORE
Private Korea & Taiwan Tours & Vacations
The eccentric contrasts between the old and the new, rustic and cosmopolitan, tranquil and bustling make Korea an exciting place for travelers to visit the world over…
LEARN MORE
Asia Multi-Country Tours & Vacations
Asia boasts some of the most exotic cultures, breathtaking landmarks and uncommon natural beauty found anywhere on Earth – everything from inspiring World Heritage towns…
LEARN MORE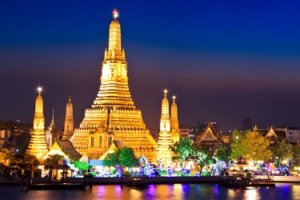 When it comes to vacationing in Asia, the possibilities are endless. Climb Tibet's imposing Potala Palace or marvel Cambodia's magnificent Angkor Wat. Embark on a cultural expedition and observe primitive river life while journeying through Vietnam's mighty Mekong or India's sacred River Ganges. Jungle trek on an elephant's back in Northern Thailand or river-raft through the roaring rapids in the Borneo Rainforest. Unwind in one of Japan's traditional Ryokans of idyllic atmosphere or sample tantalizing street fares at one of Taipei's bustling night markets. Whatever your wish for the perfect holiday, the Orient delights the visitor in every way.
For over two decades, Explorient has been a pioneer in crafting the most innovative, highly exclusive travel experiences to Asia. Our travelers enjoy the peace of mind they are looked after every step of the way – from the moment of their very first inquiry to the final return of their trip. With Explorient, you have our assurance that your journey will always be richly rewarding, giving you the very best the Orient has to offer. We invite you to browse through our vast selection of private luxury Asia tours spanning China, Japan, Thailand, Vietnam, Cambodia, Laos, Myanmar, Malaysia, Hong Kong, Macau, Singapore, South Korea, Indonesia, India, Bhutan and Nepal.
Integral to each Explorient Vacation is the very fine ingredients that distinctly separate an ordinary vacation from that trip of a lifetime. Each destination, hotel and activity is carefully chosen with maximizing your vacation in mind. Our signature private tours ensure you receive highly personalized, worry free "white glove" service so you can simply focus on enjoying your long-awaited vacation. And because our Asia tours are always private, our itineraries are fully customizable to suit your travel style, tastes and interests – giving you endless possibilities to travel Asia in style. If you can't find an itinerary you absolutely love, simply call us and let one of our Asia luxury travel specialists help you craft that unforgettable trip of a lifetime.
Whether you're looking for that perfect honeymoon trip, an amazing wildlife adventure in search of the elusive Orang-utan, or just some great fun in the sun with your family and loved ones, Explorient will exceed your highest expectations.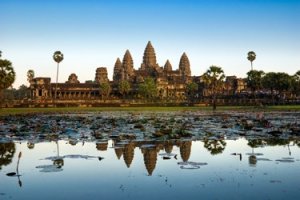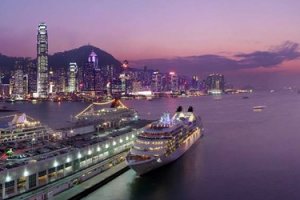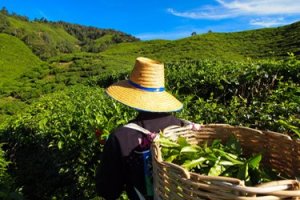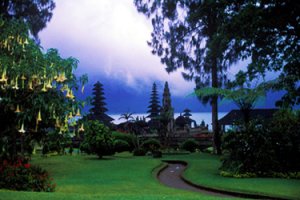 Source: www.explorient.com
RELATED VIDEO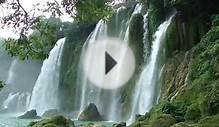 Private Asia Tours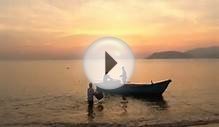 Private Luxury Asia Tours & Vacations by Explorient ...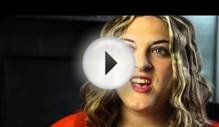 Experience a Private or Custom South Asia Tour with Sodha ...
Share this Post