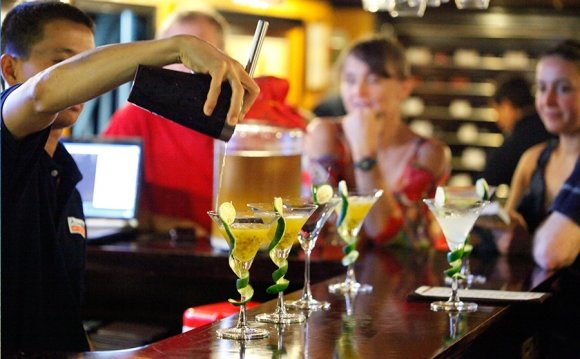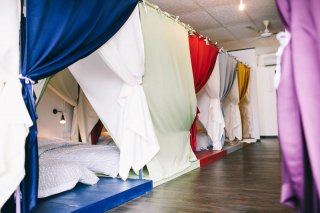 There are a lot of countries in South East Asia that are full of amazing sights, sounds and people; Philippines; Malaysia, Indonesia but here we're sticking with the Thailand, Laos, Vietnam and Cambodia. These are all incredibly beautiful and diverse countries with huge amounts to offer, so if you're thinking about your first backpacking adventure then a tour of the big 4 will give you experiences and memories to reminisce over for years to come and also give you all the experience and confidence you need for any future adventures.
Important things to prepare before the trip
Insurance – You may never use it, but you'll know when you need it.
Health – Vaccinations, Malaria medication, First aid kit.
Documents – Make copies of everything important – printed and electronic, saved in a safe place.
Plan your route – You don't have to stick to the plan, but a little research goes a long way on a first solo trip abroad.
Get in shape…and try to stay that way! It's easy to end up drinking every night travelling around South East Asia, but it'll inevitably shorten you trip by destroying your budget. Precious memories become a hazy blur of shots, rowdy bars and hung-over bus rides and you feel like crap for half the time you're away. Then again, have fun!
Just bring your essentials, don't bring a lot of clothes as you can easily buy the baba pajama style in Bangkok and some same same cool shirts! Flip flops is a must have, don't ever forget that!
If you will be travelling for a month or less, we suggest you carry a 38 Liter Backpack or a Backpack that can be a carry-on luggage on planes but if you plan to travel long-term and 50 to 65L will be good enough.
There are different routes to take, it all depends on your interests, time frame and budget. Here's our recommended route if you plan to travel for 1 months or more, if you plan to travel for 3 weeks or less then you can just skip some of the Cities.
First Route – Start in Thailand then Laos, Vietnam, Cambodia and end the trip for a crazy full moon party week.
Bangkok – Chiang Mai – Luang Prabang – Vang Vieng – Vientiane – Hanoi- Hue- Hoi An – Nha Trang – Ho Chi Minh – Phnom Penh – Sihannoukville – Siem Reap – Bangkok – Suratthani – Koh Samui- Koh Pah Ngan – Koh Tao – Bangkok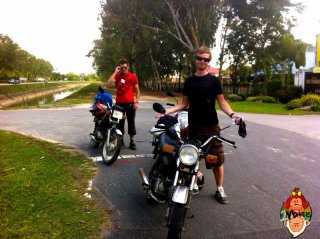 You can check my backpacking itinerary last year, here.
Second Route – Start in Singapore to Malaysia then do the First route (reverse order)
Singapore- Kuala Lumpur – Penang – South Thailand (Koh Phi Phi side and Koh Pah Ngan side) – Bangkok – Cambodia- Vietnam- Laos – Bangkok
You might also consider visiting Philippines, Indonesia and Myanmar- though they are out of the way but we tell you, they are really worth it!
If you're British, European or American – you have to get visa in advance in Vietnam (you have to pre-apply online if you're flying or get it from the Embassy if you plan to cross the border by land). You can get visa on arrival in Cambodia and Laos with a certain fee. You don't need visa to enter Thailand, Philippines, Malaysia and Singapore if you plan to stay for 30 days or less. Check out our Ultimate Guide to South East Asia Visa for Europeans.
Transportation? Crossing borders?
It's really easy to cross borders in South East Asia as there's a lot of overnight buses all over. In Cambodia, the VIP bus even have wifi while in Vietnam there are different bus companies offering a Hop On and Hop Off. If you fancy travelling by train then you can do it in Vietnam and Thailand.
There's different options for you. in South East Asia depends from Mid-range to luxury, you can do Couchsurfing as the community is quite active there but we highly suggest that you try to stay in different where you will be able to meet like-minded people.
Okay, we have the list here of places where we stayed while backpacking. These dorm bed rooms price range is between $5 and $15 only!
Check out our detailed lists of Best Hostels in different Cities per countries in South East Asia:
Where to eat? What to eat?
Thailand
Tom Yam Goong – A vibrant combination of fresh herbs, lemongrass, fish sauce, chilies and jumbo prawns.
Pad Thai – A simple yet brilliant dish. Noodles with tofu, beansprouts, onion and ground nuts. Now often served in chicken or pork varieties, you can add your own fish sauce and chili for extra flavour.
Geng Kheaw Wan Gai (Thai Green Curry) – The spiciest curry in Thailand repertoire is also the most distinctively Thai, with a blend of delicious spices and coconut milk.
Massaman Curry – Literally meaning Muslim in Thai, Massaman curry is an explosion of flavours from coconut milk, potatoes, roasted peanuts, bay leaves, sugar, cinnamon and tamarind sauce.
Laos – Simple, fresh ingredients form the foundations of Lao's cuisine, with a blends of aromatic spices like ginger, galangal, coriander and tamarind.
Laap – Essentially a fresh and healthy meat salad made with beef, chicken, pork. beef or fish, flavoured with lime, roasted rice, garlic, and herbs and served at room temperature.
Tam Mak Houng – Too often dismissed as a copy of the papaya salad found all over Thailand, this salty, spicy salad can be served with a main dish of chicken or pork and rice for a complete and satisfying meal.
Oh Lam – Translating into, 'to put in, ' this is the Irish Stew of Laos cooking – whatever you have to hand goes in the pot with herbs and seasonings to create a flavourful and hearty meal. Beans, eggplants, mushrooms, lemongrass and coriander are all thickened with sticky rice.
Source: twomonkeystravelgroup.com
RELATED VIDEO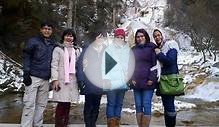 Asia Sun Travel Group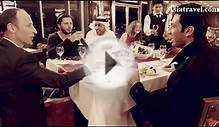 Grand Midwest Group TVC by Asiatravel.com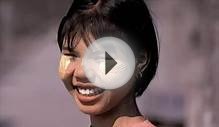 Asia travel destinations with our small group tours
Share this Post