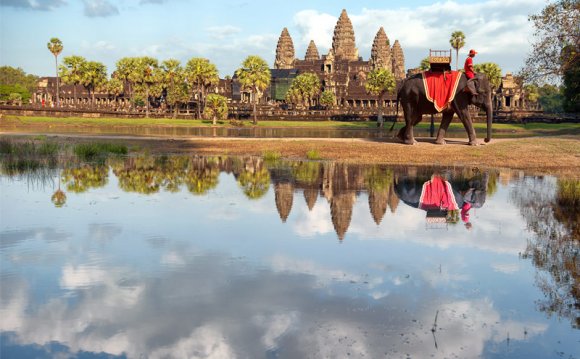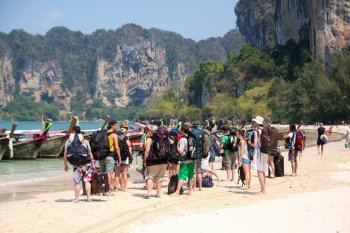 Admiring the Komodo islands on my solo tour of Indonesia…
Backpacking solo can be an incredible experience, though if it's your first time (or you haven't done it a lot) it is critical to pick the right destination. I've found that some countries can be much easier to travel alone than others, and that your destination can have a huge effect on what kind of experience you'll have.
Choosing an easy country
To be honest, wherever you want to travel alone, there's always a way you can make it work. That doesn't mean it will be easy necessarily, but as long as you are determined enough you can travel alone pretty much anywhere (the only exceptions being—to my mind—a few rare countries where it's just not very safe).
Want to take the Trans-Siberia Express all the way from Moscow to Bejing? You can totally do that. But … be prepared for it being a somewhat lonely experience. Want to go road tripping through the heartland of the U.S.A.? Again, you could have an amazing adventure, but it might be a more difficult place to be a traveller on your own as you might have to stay in hotels and motels that are not really so welcoming to the solo traveller. Want to go to India? If you want to dive straight into the deep there's nothing stopping you. That said, the culture shock is going to be pretty severe, and you'll have to deal with all sorts of hassle on a daily basis.
If you want to flex those solo travel muscles a bit first, there are some better destinations to choose.
My own experience is mainly in travelling as a backpacker (particularly in low-cost destinations), and I find this is a great way to travel solo. I like to stay in backpacker hostels as they are by far the most welcoming places to stay. If you've not stayed in hostels before, check out my other post: The recommendations further down this post are all particularly suited to backpacker travel.
What to look for
While I think anyone who is determined enough can eventually travel solo almost anywhere, there are three criteria to look for if you want things to be a little easier:
Is a country fairly well-travelled?
Travelling solo is a bit like showing up to a party on your own. If it's already a great party with lots of laughter and many people there, it's easy to join the fun. If it's an awkwardly quiet cocktail reception, you might feel very differently. The best solo travel countries are like the fun parties where everyone's already having a great time.
If a country is well-travelled it is sure to have lots of backpacker hostels. Staying in hostels will make your trip much more social and a lot easier, as they typically have a fun communal atmosphere and attract many other solo travellers. Once you are more comfortable you don't need to rely on hostels all the time, but they are extremely helpful especially in the beginning.
Are travel logistics easy or should you expect much hassle?
When you are on your own it can be a little more difficult dealing with complicated travel logistics. An ideal destination will have plenty of transit connections, easy visa formalities, relative safety, and so on. It's nice to not have to worry about these things as much so you can focus on simply making the most of your time.
Does a country have a tight circuit and/or obvious route?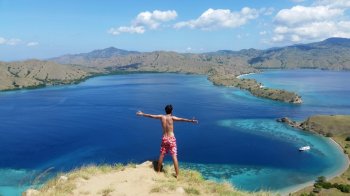 It helps if a country has an obvious backpacking route or if a country is relatively small. Large countries like Russia, the United States, Mexico (outside of the Yucatan/Chiapas circuit in the south), India and China are less ideal, as you can always go everywhere from any point. But wherever there's a more compact circuit, travellers are more likely to be heading in roughly the same direction at any given time. This makes it easier to make friends on the trail (and to meet them again or even travel together). It also makes it easier to get useful tips and information from other travellers about places to go next. With a tight circuit you'll usually just have 1 or 2 obvious next places to go on the route, which takes a lot of stress out of your journey.
Great places to travel solo
, so my suggestions for the best places to travel alone are mostly from these parts of the world. I just like to speak from personal experience! But if I had to tell a novice solo traveller where to go, I would recommend one of the following countries:
Highlights: Bangkok nightlife, beaches and tropical islands in the south, calm and laidback Chiang Mai and Pai in the north, Buddhist temples, mindblowingly good food.
Why Go Solo? Thailand is, frankly, the easiest country in the world to go backpacking that I know of. It might seem like a distant and exotic place that will be difficult to navigate, but it's not. Some people worry about language barriers, but I guarantee you this won't be an issue in Thailand; many people speak English, particularly those working in the tourism industry. Thailand is also such a popular destination that you'll find great backpacker hostels catering to all types of travellers everywhere, and it's one of the easiest countries to find travel buddies spontaniously. Are you worried about travelling 'all on your own'? Don't be, because you'll inevitably meet others travelling solo just like you in Thailand all the time.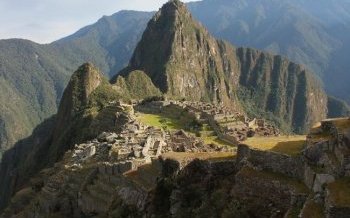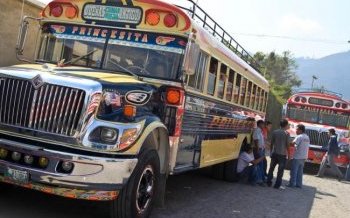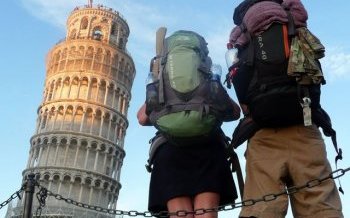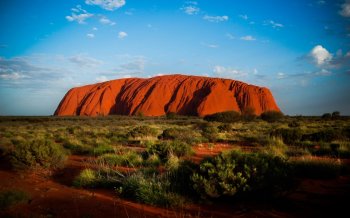 Source: www.indietraveller.co
RELATED VIDEO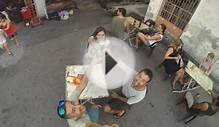 Asia trip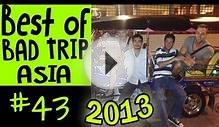 Best of Bad Trip Asia 2013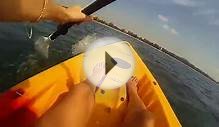 Best friends and Backpacks - Southeast Asia Trip - 2015
Share this Post