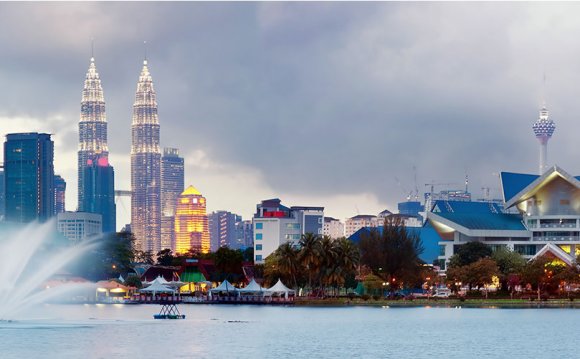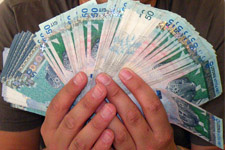 A holiday trip to Malaysia is generally not expensive; most of the costs derive from the return-flight plus accommodation. Hotels are relatively cheap, but considering the fact that most tourists stay in Malaysia for 2 to 3 weeks the eventual costs may turn out fairly high. Hotel prices in Malaysia have a great price/quality ratio. A luxurious stay at one of many fantastic 5 stars hotels start at around RM300 per room per night. A good 4 stars middle class hotel will on average cost RM200 to RM300 per night. However, there are more than enough guesthouses where you pay around RM70 per night.
One of the main reasons a trip to Malaysia is relatively affordable has to do with the costs of living. For a few euro's a day one can easily get by in Malaysia contrary to other popular destinations that over the years have only gotten more expensive regarding the costs of living. Of course you can make it as expensive or cheap as you wish. At least you have that choice in Malaysia. You decide yourself whether you eat a RM10 meal in the evening, or have an elaborate multiple course dinner. A backpacker can live there for very little money, while someone who likes luxury can spend his holiday in a very comfortable but still affordable way in luxury.
So besides the costs of your flight, the overnight stays and the daily costs of living there are other costs that you should take into consideration when traveling to Malaysia. There are costs related to travel like entrance fees and package tour prices, costs as a result of your shopping activities (as Malaysia is a great place to shop till you drop), costs related to vaccinations and numerous other costs. Below a list with the costs that are relevant when you are going to travel to Malaysia.
Customs and import regulations
Because of the fact that Malaysia is so well known as the shopping Walhalla of the world, a lot of people eventually buy lots of fun stuff in this country. Whether it is original, expensive clothing, jewelry or luxurious designer bags or imitation clothing, fake bags or illegal software and pirated CD's/DVD's; there are limits to what you can and are allowed to bring home to your own country. Check your own countries customs regulations before filling your suitcase to the max with your purchases. There are some items that you can never take out of Malaysia. Obviously it is not allowed to bring along any living animals, (replica) guns and fresh products along in your hand luggage or checked in baggage.
You also cannot take any coral product home with you. So you always have to be on watch that you don't just buy a beautiful shell at the night market, because customs are very keen on this. Fines can turn out quite high. If you buy a lot of clothing it is always best to make sure that you have already worn the clothing once, do make sure you always keep the receipts. If you happen to be checked and you cannot prove what you have paid for it, the customs office might charge you the regular prices for the articles. Do not give custom officers the impression you are bringing in products to resell it in your own country.
Hotel costs
Hotels are relatively cheap in Malaysia. You can spend the night in a fine 3 or 4 stars hotel for reasonable prices ranging from RM150 to RM 250 per room per night. The quality of these hotels is always good. 5 stars hotels are very luxurious in Malaysia. Always take special events and holidays into account as hotel prices are often much higher. Besides you risk the chance of not being able to find a vacant room, so book well beforehand.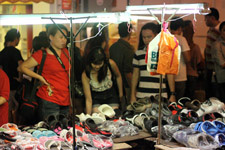 There are multiple ways to stay overnight at the hotel of your choosing in Malaysia. You can have your own travel agent (or travel agency) make the necessary reservations up front. You can also book your accommodations through a local tour operator (i.e. in Kuala Lumpur). Often the best way to book your stay at a hotel is through the internet.
Prices are often very affordable at sites like Booking.com or Agoda.com . These sites keep an overview of all hotels in Malaysia, making it easy for you to find the best offers quickly.
A less sensible option is to walk into a hotel in Malaysia and arrange your accommodation on the spot (walk in rates or rack rates) as these walk in rates are seldom the most advantageous. I would always check all the booking possibilities in advance. Sometimes a hotel through a travel agency is the cheapest; most times internet prices are definitely cheaper. These higher walk in rates only apply to three stars hotels and above. The biggest difference in price is with 5 stars hotels. If you are backpacking in Malaysia; then there's no need to make reservations beforehand as there are enough guesthouses that always have a room available upon arrival.
Living costs
One of the reasons why a vacation to a far away country such as Malaysia can be relatively cheap is due to the fact that costs of daily living are very low. With around RM100 per day you can already have a great time in this country. Of course you can spend as you want. If you want to eat according to Western eating habits, the costs will turn out higher, especially in the larger cities. We ourselves often look for the best balance. One day we eat delicious local meals along the side of the road or at the food courts, and the other day we enjoy a nice breakfast at The Coffee Bean, where you can buy a delicious Ice Blended Shake plus a lovely focaccia sandwich for around RM35.
Prices of most super market products are about 25% cheaper than European prices; though western (imported) products often are much more expensive. Alcohol is more expensive in Malaysia, considering the fact Malaysia is an Islamic country. There are also daily costs related to traffic. Do you take the bus instead of a taxi, AirAsia instead of Malaysia Airlines at domestic flights, do you eat by the side of the road at a Hawker instead of in a restaurant, then you will probably not spend that much during your complete in Malaysia.
Other costs
A right assessment of the remaining costs is hard to make as it mainly depends on how much you spend during your holiday in Malaysia. There are many ways to make your holiday more or less expensive. For example if you clean out your mini bar every day, then your final hotel bill will probably be pretty high. If you eat and drink a lot each day; then costs will rise too. Also the amount of attractions (that have an entrance fee) that you visit will result in more costs during your holiday. Same goes for the hotels; if you upgrade your hotel room upon check in then costs will rise. If you take a taxi everyday instead of a local city bus, or buying a digital camera in Plaza Low Yat, branded clothing at Pavilion KL; total costs will increase.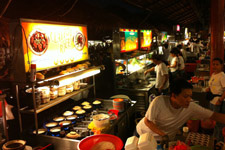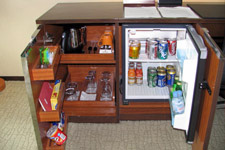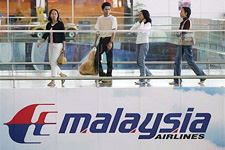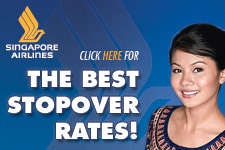 Source: www.wonderfulmalaysia.com
RELATED VIDEO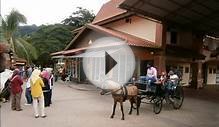 Phuket Travel Company - Langkawi, Malaysia 2012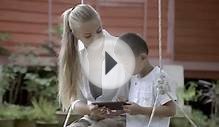 Malaysia Airlines, History and the Team - Unravel Travel TV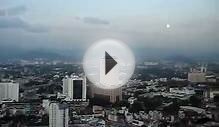 Business Setup, Company Registration in Malaysia by www ...
Share this Post