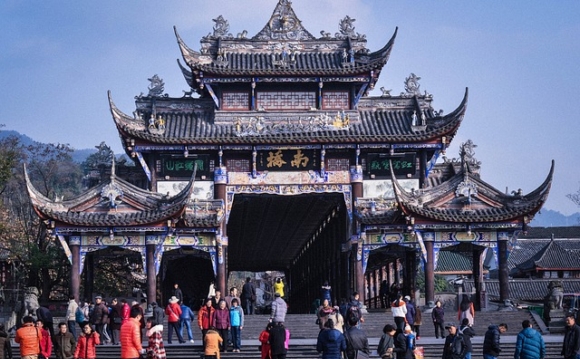 When you first plan a tour to Asia, you are in anticipation of collecting a handful of impressions from centuries-old traditions and modern trends. Traveling in Asia is the very pearl that you can "get" in the most unusual way: diving with scuba gear, switching to healthy lifestyle, doing yoga, talking with native citizens or first looking at the volcano through the camera's lens. Are you ready to fall in love with the karst landscapes of the Eastern continent? Then you should think about what to take with you.
List of things on a trip is as ingredients for a hearty meal. To make a delicious dinner, mix selected products in the correct proportions: to make the trip a success, make an optimal list of things on the road.
If you take seven sets of clothes with you, you will wear a maximum of three on a trip. So do not put the entire wardrobe in your suitcase. It is better to choose comfortable things that do not crumple, dry quickly and blend well. Complete with a pair of accessories - the universal kit is ready.
If you go to warmer climes, take one thing warmer anyway: all of a sudden a cool breeze will blow in the evening or decide to get out into the mountains for a day.
If you are going camping, take one pair of socks for one to two days.
Choose your usual worn shoes so as not to rub your feet. Sneakers, moccasins, sandals, boots.
Take Mens Walking Suits, you suddenly have to attend an important event.
To feel in any hotel like at home, take cozy pajamas.
A raincoat is useful in nature, especially in Asia, where you never know when to wait for a tropical rain.
Flip flops are needed for the beach, pool, and sometimes to take a shower in the room. In resort places you can buy them on site.
Choose shorts with lots of pockets: when traveling, it's even more convenient.
Image by TravelCoffeeBook from Pixabay
Share this Post