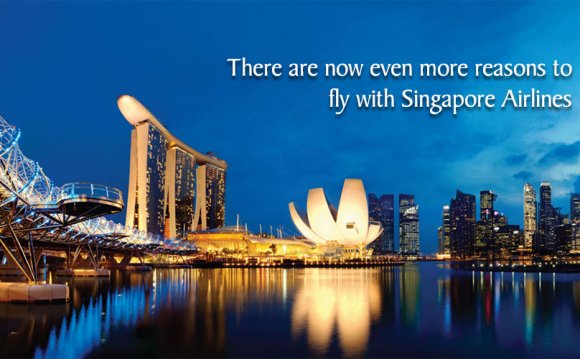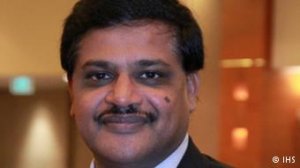 DW: What will be the top issues on the agenda during PM Modi's Singapore visit?
Rajiv Biswas: Besides the new strategic partnership agreement, which is expected to be signed by PM Modi and Singapore PM Lee, a high priority will be given to strengthening bilateral co-operation on defense and combating terrorism. These strategic initiatives have been given an even greater sense of urgency by the terrorist atrocities in Paris on November 13.
India and Singapore decided in October to revive a Joint Working Group on Intelligence Cooperation on Combating Terrorism and Transnational Organized Crime, so greater defense and intelligence co-operation will be high on the agenda during the visit.
How significant is this visit, and how does it fit in with Modi's plan to revitalize the Indian economy and his 'Make in India' campaign?
Despite its small geographical size, Singapore is an important trade and investment partner for India, playing a key role as one of Asia's leading international financial centers and an important hub for trade finance and capital raising for India.
Singapore's financial centre could, therefore, play an important role in raising finance for the development of India's manufacturing sector and financing essential infrastructure.
How strong are current ties between the two countries?
The close ties between Singapore and India reflect bilateral trade flows that reached $19.4 billion in 2013-14, as well as Singapore's role as one of the largest sources of foreign investment into India. Total foreign direct investment flows from Singapore to India reached a cumulative total of billion between 2000 and mid-2015.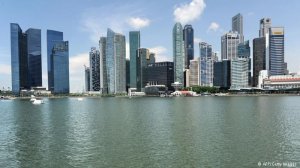 However, the close bilateral relationship is also underpinned by the close ethnic and cultural ties between the two nations due to Singapore's large population of ethnic Indians, who account for an estimated nine percent of Singapore's resident population.
Despite its small geographical size, Singapore is an important trade and investment partner for India
In which areas can both countries expand ties, and how can Modi's visit contribute to achieving this goal?
Although bilateral ties are well established in a wide range of different industries, including information technology, banking and shipping, one recent example of bilateral co-operation has been in the area of India's plans to build smart cities.
Singapore's Surbana Jurong urban planning group designed the masterplan for the construction of a new smart city in the Indian state of Andhra Pradesh called Amaravati, which will become the new capital city of that state. Singapore firms are also bidding for various projects in the construction phase of the new smart city.
During the official visit, ties between the two countries are set to be elevated to a Strategic Partnership. What does this mean?
The Strategic Partnership will have many dimensions, including closer defense and intelligence co-operation as well as strengthening co-operation in areas such as cybersecurity, smart cities, and water management. The Strategic Partnership will also build ties in other areas such as education and skills development.
Indian PM Modi is scheduled to start his three-day Singapore visit on November 23
To which extent can Singapore help India open up trade with the rest of Asia?
Singapore is a key international financial centre, shipping and aviation hub for the Asia-Pacific. Singapore has become an increasingly popular location for Indian companies building their trade and investment ties with other Asian countries, notably other Southeast Asian nations.
Due to its role as a leading international financial centre, a growing number of Indian banks and other financial services companies are establishing a presence in Singapore in order to build their regional footprint.
How has India benefited thus far from closer ties with Singapore?
India has benefitted significantly from Singapore's role as a leading global financial center, providing international trade finance, investment banking and a listing platform for Indian companies as well as Indian real estate investment trusts. With an estimated $36 billion of foreign direct investment from the Singapore financial centre having been invested into India between 2000 and 2015.
Source: www.dw.com
RELATED VIDEO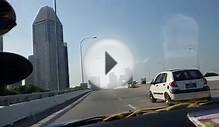 Taxi singapore..to..litle..india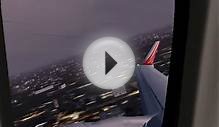 AIR INDIA EXPRESS Flight from [chennai -singapore]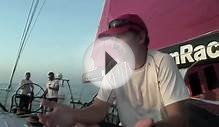 LEG 3 ROUNDUP - Journey from India to Singapore
Share this Post