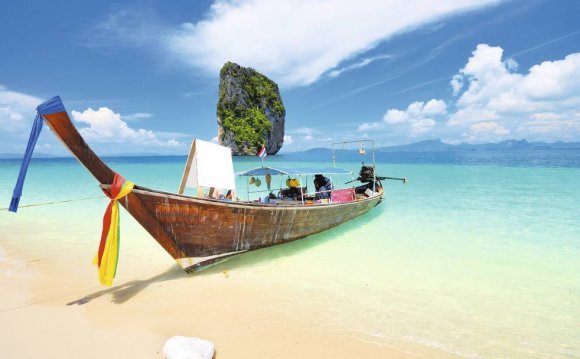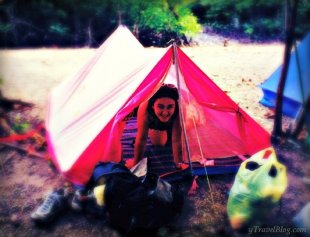 Long term readers of our blog will know that we love Thailand.
We lived there in 2002, travelled through the country as backpackers plenty of times, and visited for a short break with the girls. Apart from a couple of mid-range hotel stays in Thailand, I've mostly experienced it as a backpacker.
The first time I ever had an inkling that Thailand offered more than low budget bungalows, or pink tents was in Railey's Bay, Krabi. Co-incidentally that was when I was sleeping in the pink tent – the cheapest bed on the peninsula.
It turned out it was one of the most amazing travel experiences I've ever had. Not because of the pink tent, but because of the group of people I met and became close friends with.
They were rock climbers from Sweden. There was a kiwi thrown in there and we swept up a few more Aussies.
We spent the days climbing the limestone cliffs carved by nature's hand with rock climbers in mind, and the nights twirling fire and partying in the common area beside the pink tent.
It was fun.
We were hidden behind the mangroves on the less attractive East Railay Beach. At another end of that beach, and only accessible via a cave through the limestone mountain, was my paradise.
It was 1999 and I still remember the way the breeze softly blew my hair, I can hear my laughter at the monkeys swinging on the vines beside as as we walked, and the silence when we stepped out from the cave onto the beach.
You know the silence that comes with the moment you feel your life has changed forever.
It was a small beach, and just a short swim out at low tide were a few islands great for snorkeling. One or two long-tail boats were moored to the sand, and from them locals sold tuna rolls and water.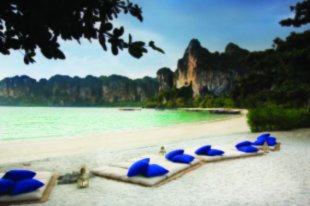 There was nothing else around except for Rayavadee.
Behind the lush, jungle foliage, and situated discreetly amidst tropical gardens and coconut groves sat this exclusive resort with exclusive access to the most beautiful beach I'd ever been too.
"One day I will stay there, " I said to my friends. I pined over it daily and tried to settle for my pink tent instead.
I've still not been. Craig's sister has. She used to work for Thai Royal Orchid Holidays and often visit Krabi and other islands on work trips. She stayed at many high-end luxury resorts and fell in love with that Thai style holiday. Even when it was her own holiday time, she'd stay at some of the most amazing properties: Rayavdee, villas with her own swim up pool, or personal butler.
And then she'd tell me the price and I'd nearly die. Not because it was so over the top, but because it was so reasonable.
For the price of a hotel in Sydney, you got to have your own butler and a pool in your villa—with extraordinary views over the ocean.
A friend asked for advice on places to stay in Thailand recently. I knew it was for a short break, so backpacking prices were not necessarily in need.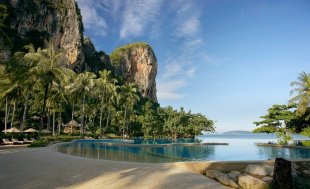 "Rayavadee." I said without hesitation. "It's on my favourite beach in the world, and I've always wanted to stay there."
She ended up going somewhere else, but she did say, "You know the prices there were pretty reasonable."
And that is luxury in Thailand.
It is not such a gigantic step for a backpacker-not as big as if you were doing it in the Western World. And I really believe that to have that luxury experience, Thailand would have to be one of the best countries in the world to do it.
Why is Thailand a great choice for luxury holidays?
The country is amazingly beautiful. If you go luxury in Thailand, then it is pretty certain you'll have a villa on the most beautiful stretch of sand and azure water you could ever imagine, or you may even be perched high above the hill.
The properties would be out of this world with world class facilities-perfect for honeymoon couples or those just wanting to escape the world for awhile. I would love to return to Thailand to have a luxury experience as I feel I would get more out of the property. I've been to Thailand so much, that I wouldn't feel I was missing out if I just hung in my private pool overlooking the ocean all day. filling in time with massages, butler delivered meals, and reading a book. It's the type of holiday where its not about discovery or exploration, more about giving rest and rejuvenation back to yourself.
The service is outstanding. We get world class service when we go to Thailand as a backpacker, imagine it on the luxury end.
We had a semi-luxury massage experience in Phuket when we were there in January. I loved it. I've always gone for the Thai massages on the beach, which still rock, but I really enjoyed the tranquility of this one. I definitely felt like I was worshiping my body a little more and giving it extra quiet space to just relax and be.
The food is also out of this world. Thailand is the perfect place to have that luxury food experience. I seriously couldn't think of any other cuisine I would want to experience in a more high-end way (even in a low-end way!)
Transportation would be better with luxury! There is no secret that roughing it in Thailand means you are crammed in the back of a songthaew, long-tail boat, min-van or tuk tuk. It would be nice to escape the chaos and enjoy more of a comfy ride.
More bang for your buck. You will just get more from your money when you have a luxury experience in Thailand.
Thailand Super Quality
Soneva Kiri, Koh Kood
So this one has nearly killed me.
I'm not sure if it is the daily happy hour with free cocktails, the spa treatment thrown in, the beach yoga lessons, the Thai cooking class, or the option to have a sunset or sunrise facing villa. This place could possibly knock off Rayavadee from the top of the list. Die with me now over here.
Veranda Chiang Mai High Resort
This one's for those how love a mountain retreat.
It promises Zen away from the hustle and bustle of Chiang Mai and has the pool villas that we are all searching for. If you can't find your Zen in Thailand, you can't find it anywhere. The rooms look really homely here too. Click to See more.
S Medical Spa
After my challenging few months with my health issues I'm really keen on one, especially since I've been on the energy healing path and their package includes energy healing AND a couple of massages.




Source: www.ytravelblog.com
RELATED VIDEO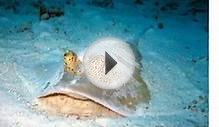 Thailand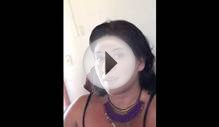 Trip to Thailand coming soon! Deadline on Spc Package July ...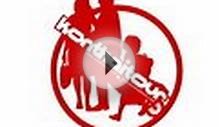 chiangmai tours,thailand trip package,honeymoon tours ...
Share this Post