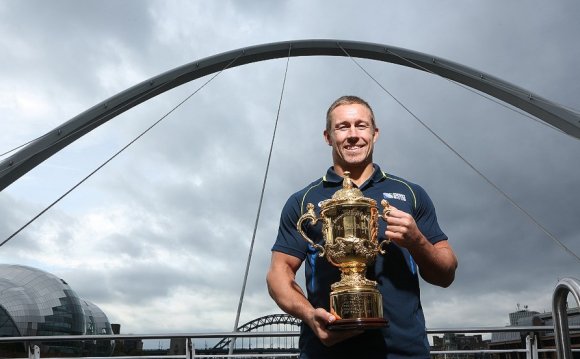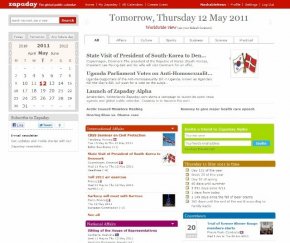 The Spark of Genius Series highlights a unique feature of startups and is made possible by Microsoft BizSpark. If you would like to have your startup considered for inclusion, please see the details here.
Name: Zapaday
Quick Pitch: Zapaday is an open, free calendar of events.
Genius Idea: Scraping 4, 000 news sites for possible future events and allowing wiki-style submissions.
Event planning, marketing, politics and news are just a few professions in which it pays to keep a calendar of upcoming events. Usually compiling such a calendar is tedious (think intern plus Google plus Excel sheet), and many news organizations create news diaries to help keep track of upcoming events in certain categories.
None of this was helpful to Zapaday founder Stefan Hoevenaar when he wanted to plan something on a date that would have few competing events. He says the calendars currently available are "closed, expensive and all have a rather incomplete and arbitrary selection of news/events."
For the past three years, he's been working on an alternative. His website, currently in private beta, compiles world and local events on every topic in one place. Events like state visits are scraped from more than 4, 000 news, company and government websites and then approved by editors. It also imports important public calendars and allows wiki-like additions.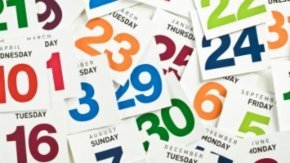 Without leaving the site, it's possible to find out what holidays, new product launches, court hearings, conferences and sports events are set for any future day. Though users can also set a default location for local events, Hoevenaar says adequate local calendars are widely available, and his team of eight is focused on creating the first comprehensive global calendar before getting more specific.
The calendar can be accessed without signing up for an account, but users who do sign up receive notifications when a new event is added to days or categories that are important to them. The number of calendars and days one can follow is currently limited, but eventually users can opt for a a paid version of the site that gives them an unlimited pass to this feature. This version will also allow them to create private calendars that can be shared with a small group.
While it's hard to tell whether the bootstrapped startup will take off before it has even released its public beta product, it has managed to win the title of "most promising startup" at the 2011 Tech Media Europe conference.
Series Supported by Microsoft BizSpark
The Spark of Genius Series highlights a unique feature of startups and is made possible by Microsoft BizSpark, a startup program that gives you three-year access to the latest Microsoft development tools, as well as connecting you to a nationwide network of investors and incubators. There are no upfront costs, so if your business is privately owned, less than three years old, and generates less than U.S.$1 million in annual revenue, you can sign up today.
Source: mashable.com
RELATED VIDEO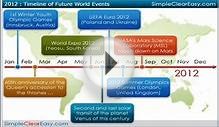 2012 : Timeline of Future World Events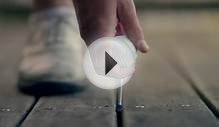 Queensland's 2016 calendar of world-class events
Share this Post